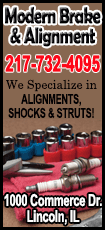 He couldn't have gone further up the ice Tuesday, and it paid off with the game-winner in the Flames' 5-4 overtime victory over the defending Stanley Cup champion Chicago Blackhawks.

Brodie was on the spot to get a loose puck behind the net after Blackhawks goaltender Corey Crawford made a couple of saves during a scramble. The defenseman made a wraparound move to give the Flames their first three-game winning streak of the season.

"I didn't feel like I played that well," Brodie said, alluding to being victimized on Chicago's first goal. "I think it's just lucky. I think it hit off them and went in, right?"

It doesn't matter to the Flames, who pulled out victories in the first three outings of a five-game homestand. Remember, this is a team that recently had a franchise-record, seven-game home losing skid during which it was shut out four times.

"The scoring slump was a little too long at home and it got into our heads, we got a little frustrated, but we got out of it stronger," said center Mikael Backlund, who scored twice, giving him a career-best 11 goals on the season. "It's been a good stretch for us, and we've got to keep it going."
Beating the Blackhawks, even if they are struggling (0-2-2 in their past four games), will give another huge boost to the cellar-dwelling Flames. Calgary (19-27-7) held strong in a see-saw, run-and-gun affair in which it blew a 4-2 lead in front of an announced sellout crowd of 19,289 at the Scotiabank Saddledome.

"It was a lot of fun to play tonight," said Backlund, who has six goals in nine games. "A lot of emotions, a lot of chances back and forth. I'm sure the coaches don't think that, but I enjoyed this game."

Flames head coach Bob Hartley said, "I have to say I enjoyed it. I was not happy with the third and fourth goal (against). I felt we had worked so hard to get (the 4-2 leads), but to our players' credit, they didn't lose focus.

"We never lost our game. We stayed on track."

It was not the way the Blackhawks wanted to kick off a six-game, pre-Olympic-break road trip.

Chicago (32-10-13) has a league-high 13 losses in overtimes and shootouts, including an 0-6 record in games decided in overtime. Two of those OT defeats came against the Flames.

"In overtime, we weren't very good. It's kind of been our M.O. this year," Blackhawks coach Joel Quenneville said. "Overtime has been a sore spot. It would have been nice to come back from down two and get two (points).

"It's tough to say if it's mental, but it's not happening. We won a shootout against Boston and felt pretty good and got nothing (since). I think we've got enough assets to win overtime. We've got to find a way to make it happen."

With the Blackhawks down 4-2 just past the midway point of the second period, right winger Ben Smith started the comeback. Right winger Marian Hossa scored the second of his two goals on the night with Chicago short-handed, evening the score at 17:33 of the middle period.

However, the visitors could never gain a lead.

"It seems like a different game every time you play these guys," said Chicago right winger Patrick Kane, who opened the scoring for his team. "Obviously, being down 4-2, you had to take some chances, and we got it to 4-4, which is good. We've just got to find ways to win these games.

"I don't know if it's good to go through this now so we can learn from it and maybe have something to look back on later in the season, but we know we have to play better. I think sometimes a good effort isn't good enough because it's tough to win in this league when you're going through stretches like this. Sometimes the best thing is just not to really think about it and just go out and play."

Calgary's other goals came from left winger Lance Bouma and center Matt Stajan. Right winger Lee Stempniak collected three assists.

Both starting goalies were given the hook. Chicago goalie Antti Raanta was pulled in favor of Crawford immediately after surrendering his fourth goal, while Reto Berra was replaced by Karri Ramo after the second period.

Ramo saved all nine shots he faced, while Crawford stopped the first 13 shots he saw prior to Brodie's game-winner.

NOTES: The Flames sent D Shane O'Brien to the minors after the veteran cleared waivers. O'Brien has one more season after this year remaining on a contract that has a $2 million salary cap hit. The Flames would like to move him via trade but may have to keep some of his salary in a deal. With O'Brien in the minors, the club recalled D Chris Breen from the AHL Abbotsford Heat. ... The Blackhawks summoned C Brandon Pirri, their second-round draft choice, from the minors. Pirri stepped into the second line between LW Kris Versteeg and RW Patrick Kane, while C Michal Handzus was scratched just to rest. ... Flames LW Michael Cammalleri, out since suffering a concussion Jan. 11, skated in his first full practice with the team during the morning skate. Barring a setback, he should return to action this week. ... Flames D Ladislav Smid and RW Brian McGrattan returned to action after missing the last game due to injury. ... Chicago LW Bryan Bickell returned after being a healthy scratch in the previous game.
[© 2014 Thomson Reuters. All rights reserved.]
Copyright 2014 Reuters. All rights reserved. This material may not be published, broadcast, rewritten or redistributed.