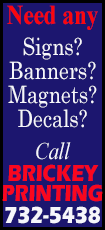 But Maple Leafs goaltender Jonathan Bernier was brilliant in stopping 40 shots including a big save late in the game, and left winger James van Riemsdyk scored the winning goal with 4:03 left in the game.

Bernier made a key save on Lightning right winger Martin St. Louis after the Maple Leafs had taken the lead to preserve the victory.

"Bernie made a few big saves in tonight's hockey game," Maple Leafs coach Randy Carlyle said. "Bernie and Reims (goaltender James Reimer) have been called on in a lot of different situations. We've kind of become spoiled in what our expectations are."

"I thought we deserved better tonight," St. Louis said. "But we've been on the other side of the coin, too, where you don't deserve a win but somehow you can get one. Tonight was one of those game that probably evened things out a little bit."

Van Riemsdyk fired home his 21st goal of the season at 15:57 of the third period after taking a pass from right winger Phil Kessel. The goal was at first waved off, but a video review showed that the puck had gone into the net. Center Tyler Bozak also picked up an assist.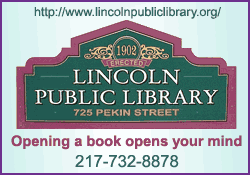 With the win, the Maple Leafs (28-21-6) ended their two-game losing streak and snapped a three-winning streak by the Lightning (31-17-5).

Center Nazem Kadri scored twice for the Maple Leafs, who took a 2-0 lead in the second period only to have the Lightning tie it before the period ended.

Defensemen Matthew Carle and Mark Barberio scored for Tampa Bay. Left winger Ondrej Palat added two assists for the Lightning. Ben Bishop stopped 23 shots in the Lightning goal.

"Ultimately, you have to give a lot of credit to the goaltender," Lightning coach Jon Cooper said of Bernier. "He made some big saves, none bigger than the one he made on 26 (St. Louis) with three minutes left. It's tough. We played better than walking out of here with zero points."

"He was difference-maker out there, he played very well, he made some very big saves, key saves," Barberio said. "On Marty right at the end he made an unbelievable save."

"Great save, game-saving save," Kadri said. "Bernie's been great for us all year, and we almost expect him to make those kinds of saves since he's done it so often.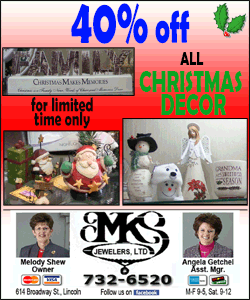 "He had his blade to the inside so I just read it pretty good and that one worked out for me," Bernier said. "I felt pretty good. I don't think we had our best game tonight. They had a lot of two-on-ones, but we stuck with it and James scored a goal and Naz had a great game obviously."

Kadri gave the Maple Leafs a 1-0 lead at 1:49 of the second period with his first goal of the game. He took advantage of a neutral-zone giveaway by Barberio, and, using defenseman Victor Hedman as a screen, beat Bishop with a 40-foot wrist shot for the unassisted goal.

Kadri scored his second of the game and 14th of the season at 9:47 of the second on a 10-foot backhand after a setup by left winger Joffrey Lupul.

After twice hitting the goal post during its first power play of the game, the Lightning scored an even-sided goal. Carle notched his second of the season at 13:13 after taking a drop pass from Palat.

Barberio scored his fourth goal of the season at 17:12 on a wrist shot to tie the game.

"I thought we played pretty well, it's really unfortunate we made one grave error at the end," Cooper said. "But let's rewind the clock a little bit. I don't know how many two on ones we had but I bet it was four or five, we didn't get a shot on most of them. How don't know how many posts we hit but there was a bunch."

NOTES: Lightning C Steven Stamkos (right tibia fracture) skated with the team Tuesday morning but is still not sure whether he will be able to appear in a game with the Lightning before joining the Canadian Olympic team. "The objective is to play a game," Stamkos said. "That's something I would really love to do. But if that's not the case, there's going to be another discussion about whether I'm still going to be on that (Olympic) team." He was injured Nov. 11. ... Maple Leafs RW Phil Kessel and LW James van Riemsdyk, both nursing minor lower-body injuries, missed part of Monday's practice but played Tuesday. ... The Maple Leafs' next game is Thursday, when they play host to the Florida Panthers. ... The Lightning play Thursday against the Senators in Ottawa.

[© 2014 Thomson Reuters. All rights reserved.]
Copyright 2014 Reuters. All rights reserved. This material may not be published, broadcast, rewritten or redistributed.