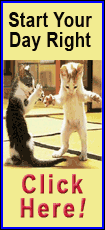 The three-day event in Pekin will take place inside the 75,000-square-foot Avanti's Dome from Feb. 27 through March 1. The winner will claim the central Illinois regional title and the right to compete in the world championship in St. Louis this spring.

FIRST, which represents For Inspiration and Recognition of Science and Technology, was founded by inventor Dean Kamen, who created robotic competitions to inspire young people's interest and participation in science and technology.

This is the 23rd year of the annual FIRST Robotics Championships and the first competition in downstate Illinois.

In this regional are 19 teams from Illinois, four from Iowa, two from Indiana, 10 from Missouri, one from Ohio and four from Wisconsin.

Seven area high school teams are scheduled to compete: MarsWars Robotics from Metamora/Washington, the Roboteers from Tremont, Robot Casserole from Richwoods, Icarus Robotics from Notre Dame, Metal Cow Robotics from Normal, DERT Robotics from Dunlap and Argos Robotics from Limestone.

The teams will use remote-controlled robot creations, driving their robots at high speeds up and down the 25-by-54-foot enclosed field to catch, carry and throw balls to each other and through oblong goals while avoiding robots from opposing teams.

Admission to the competition is free to the public.

The Pekin competition is one of 97 worldwide this year, with a total of 2,850 teams and 71,250 high school students.

In the Thursday-Saturday event, students tweak their machines and put their robots through the paces to make final adjustments on Thursday, before the competition. All day Friday and again Saturday morning the teams compete in nearly 100 qualifying matches. The top teams on Saturday afternoon battle each other for the championship and the right to attend the world contest in April.

"Pit row" opens to the teams at 8 a.m. Feb. 27. Each team is allotted a 10-by-10 space that doubles as a mini-machine shop filled with their tools and spare parts and serves as an educational center of the history and direction of their team. Sponsorship banners and posters adorn the back and sides, and small tables hold handout information about that particular team.

"Pit ambassadors" are students who are trained to answer questions, and they are eager to talk candidly about their robot and team. They also answer questions by scouts from other teams about the abilities and limitations of each robot.

Throughout the three-day weekend, judges stop in front of each team's pit space to interview the pit ambassadors about their robot and team in general, and specifically ask teams how their club has affected their communities and schools with their technology. Answers and observations are jotted down on clipboards. The results are factored into decisions for awards presented at the end of the competition.

There are no matches on the first day, but the teams run practice rounds from 10 a.m. to 4:30 p.m. Opening ceremonies begin on Friday at 8:30 a.m., and qualifying matches run from 9 a.m. to 5:45 p.m. and again from Saturday 8:30 a.m. to 12:30 p.m. The final rounds for the championship commence at 1:30 p.m. Saturday and are capped by the awards ceremony at 4:30 p.m.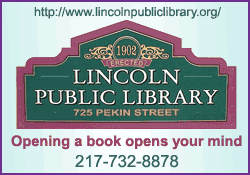 Each team is comprised of 10 to 40 high school students. The students have more than average interest in electronics, gaming, 3-D design, programming, science, math and engineering. Any students with an interest in technology, robots, programming and fabrication of robots are welcomed by robotics teams.
Adult mentors numbering three to 20 per team come from a wide array of backgrounds, such as engineers and consultants of technology firms; skilled tradesmen in electrical, mechanical, metals and fabrication fields; and managers of software and computer science corporations. Teachers and parents also mentor the students and children during the "build season" of six weeks and throughout the year for informal competitions and events.
This year's game was unveiled globally on Jan. 4 by the FIRST organization via a NASA Internet streaming video presentation. Local teams and mentors gathered at Bradley University in Peoria to watch the hourlong presentation on the big screen and a three-minute animation of the game.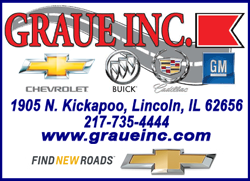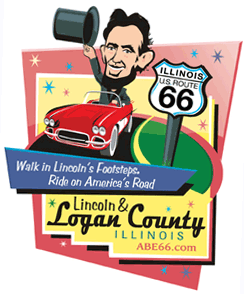 Before Jan. 4, no team knew what the game was going to be or any of its rules. The 100-page game manual, which reads like an IRS rule book, details the do's and don'ts that must be followed in the fabrication and operation of the competition robot. The manual spells out electrical and mechanical specifications, software, weight, height, acceptable motors and materials, and other general limits and was released at the same moment as the video presentation of the game.
The rules also state that the robot must be completed before Feb. 18 at midnight, just six weeks after the unveiling of the game. Before midnight Feb. 18, the robot must be sealed in a special plastic bag, tagged, signed and witnessed, and not opened until the judges oversee the opening of the robot bags the evening before the competition.
Inside the Avanti's Dome on Feb. 26, between 6 and 8:30 p.m., five representatives from each team will present their still-bagged robot to an inspection judge, who will watch as each team opens their sealed bag. Judges will then inspect the robot for compliance with the rules of construction and fabrication, weigh it, measure its size, test safety mechanisms and power supplies, check wiring and motors, and ensure all safety controls and emergency stop mechanisms comply with the rules.
During the Pekin competition a total of 110 matches will be played. Matches are set up by a computer that randomly selects the schools and places them into alliances of three teams each.
The opposing "Red Alliance" and "Blue Alliance" of three teams each play against each other in matches lasting two minutes and 30 seconds. The computerized selection process ensures that none of the matches will have the same three teams on a given alliance.
Student "drivers" on each alliance positioned at each end of the field work their wireless joysticks and game console controllers against the opposing alliance. Alliances also earn points for throwing balls over a 5-foot-tall truss spanning the middle of the field. More points are earned by robots catching balls thrown over the truss by other robots.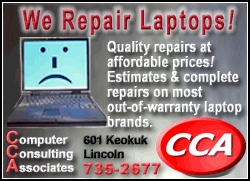 The teams that individually gain the most points will play the final rounds Saturday afternoon. The top six teams from this regional competition will advance to the World Robotics Championship in St. Louis, Mo., April 23-26.
This competition is one of 70-plus competitions held globally by the FIRST Robotics Competition. Other events by FIRST are FIRST Tech Challenge for high school and middle school students, FIRST Lego League for 9- to 14-year-olds, and Junior FIRST LEGO League for 6- to 8-year-olds.
The FIRST organization was founded in 1989. Based in Manchester, N.H., the 501(c)(3) not-for-profit public charity designs accessible, innovative programs that motivate young people to pursue education and career opportunities in science, technology, engineering and math, while building self-confidence, knowledge and life skills.
The hallmark of FIRST is its registered trademark, "Gracious Professionalism," a method of teaching students that encourages high-quality work, emphasizes the value of others, and respects individuals and the community.
With support from three out of every five Fortune 500 companies and about $16 million in college scholarships this year, the not-for-profit organization hosts competitions for kindergarten through high school seniors.
For more information about the competitions, or to volunteer or start a team, visit www.ilfirst.org.
For sponsorships, donations and involvement in the FIRST programs, visit www.usfirst.org.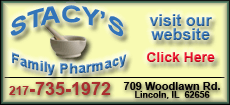 ___
Three-minute animation of the competition:
http://www.usfirst.org/roboticsprograms/frc/
2014-game
All FIRST regional and district events:
http://www.usfirst.org/roboticsprograms/frc/
regional-events
Teams attending the competition:
http://www.usfirst.org/roboticsprograms/frc/
regional-events, then click "Central Illinois Regional," then click "What teams are registered for this event?"
Live streaming of event Feb. 28 and March 1:
http://www.ilfirst.org/
Area team photos:
http://gallery.marswars.org
http://robotpostercontest.org/media.html
[Text from file received from Central Illinois Regional Robotics Competition]