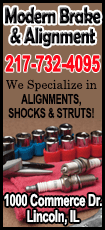 The government has frozen the assets of Lawrence E. Penn III and his firm, Camelot Acquisitions Secondary Opportunity Management, another individual and three entities that may be related to the theft, according to an SEC release.

The SEC alleges that Penn used about $9.3 million from the fund to pay fake fees to Ssecurion, a company controlled by his longtime acquaintance, San Francisco-based Altura S. Ewers, who would then kick the money back to companies and accounts controlled by Penn.

Penn used the funds to rent luxury office space and pay commissions to third parties to secure investments from pension funds, according to the release.

Camelot's auditors began to become suspicious of the fees in 2013 after Penn and Ewers lied and forged documents in order to cover up their scheme, according to the SEC.
"Penn held himself out as an ultra-sophisticated and well-connected investor in the private equity world," Andrew M. Calamari, the director of the SEC's New York Regional Office said in a statement. "Behind the scenes, Penn disregarded his obligations to the fund's investors and treated their assets as his own personal and professional slush fund."
A Camelot representative was unavailable to comment on the SEC charges. Contact information for Penn and Ewers was not readily available.

The SEC's complaint, which was filed in a federal court in New York, charges Penn, two Camelot entities, Ewers and Ssecurion with violating U.S. securities laws. It seeks the disgorgement of ill-gotten gains with interest and applicable penalties.

Penn founded the private equity fund Camelot Acquisitions Secondary Opportunities LP in 2010, eventually securing capital commitments of roughly $120 million, according to the SEC. Camelot's investments are primarily growth-stage private companies that want to go public.

(Editing by Stephen Coates)
[© 2014 Thomson Reuters. All rights reserved.]
Copyright 2014 Reuters. All rights reserved. This material may not be published, broadcast, rewritten or redistributed.