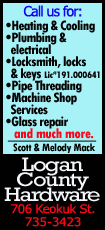 Toyota said on Thursday it had stopped selling eight recent-model vehicles equipped with seat heaters in North America following an advisory about fire risk from South Korean safety officials. The world largest automaker said it did not believe a recall was necessary, however.

South Korea applies the same fire retardation standards as those used in the United States, where the cars were built starting in August 2012. Some of the U.S.-built models were exported to South Korea.

The Japanese automaker said there have been no reports of fires or injuries related to the problem. The safety standard requires a certain burn rate as a flame moves across the seat heater's cloth pad.

Toyota said the number of affected vehicles at its U.S. dealers totaled about 36,000, or about 13 percent of dealer inventory, but that does not include vehicles in transit to dealers or those already sold to consumers. In the United States alone, the number of affected vehicles could top 111,000, according to research firm Kelley Blue Book.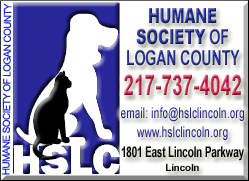 From the hit it took to its quality reputation during past recalls related to unintended acceleration, Toyota has learned that it cannot delay action on these issues, Kelley Blue Book analysts said. But the decision to stop selling high-volume models with seat heaters will be costly.

"The timing of this issue, and its impact on Toyota's most popular models, couldn't be much worse," Kelley Blue Book senior analyst Karl Brauer said. "Given that much of the U.S. is currently in the grips of a record cold snap, there's sure to be high demand for models with seat heaters.

"Toyota officials appear confident there is no risk and as a result they feel any hit to the company's reputation would be short-lived and less costly than a full recall," he added.

From late 2009 to early 2011, Toyota recalled nearly 19 million vehicles globally related to unintended acceleration claims. In 2010, Toyota President Akio Toyoda apologized for the company's handling of the recalls and said he would insist on customer safety first.

Toyota was fined $17.35 million in December 2012 for being slow on a recall, still the single highest civil penalty ever paid to the U.S. National Highway Traffic Safety Administration for violations stemming from a recall.

In July 2013, a U.S. judge approved a settlement valued at more than $1.6 billion to resolve economic-loss claims resulting from the alleged safety defects. The company is still trying to settle related personal-injury lawsuits.
Toyota spokesman John Hanson said on Thursday the company has informed NHTSA of the fire retardation problem and would file an official report outlining the noncompliance with the standard. He added that Toyota did not feel a recall was necessary.

The petition that Toyota will file with NHTSA says the problem is "inconsequential" in terms of vehicle safety, even though the cars are no longer being sold by dealers because they do not meet U.S. safety standards, he said.

The U.S. safety agency said it was aware of the upcoming petition and would seek public comment once it had been filed.

"NHTSA is monitoring the risk associated with this noncompliance and will evaluate Toyota's petition once it is received," the agency said in an emailed statement. "As always, safety is our top priority and NHTSA will take appropriate action as warranted."

Affected vehicles are the 2012-2014 Camry mid-sized sedan and Camry hybrid; 2013-2014 Avalon sedan, Avalon hybrid, Sienna minivan, and Tacoma pickup truck; and 2014 Corolla subcompact and Tundra pickup truck equipped with seat heaters that have been sold since August 2012, when the fabric supplier was changed, Hanson and NHTSA said.

From the start of August 2012 through the end of 2013, Toyota in the United States sold 1,396,807 of the affected models, including those without seat heaters, according to Kelley Blue Book. Eight percent of the 2013 and 2014 model-year vehicles were sold with seat heaters, suggesting more than 111,000 in the United States have the noncompliant parts, KBB said.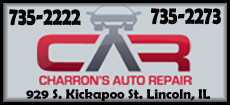 Toyota dealers have been told to stop selling any of the affected vehicles until the seat heater can be replaced, Hanson said. The automaker will address requests by individual owners to replace the part at no cost on a case-by-case basis.

(Additional reporting by Yoko Kuboto in Tokyo; editing by Dan Grebler; Peter Galloway and Tom Brown)
[© 2014 Thomson Reuters. All rights reserved.]
Copyright 2014 Reuters. All rights reserved. This material may not be published, broadcast, rewritten or redistributed.