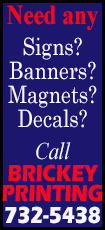 "We believe that the board should immediately appoint an independent chairman" to protect shareholder interests, James Mitarotonda, Barington's chairman, president and CEO, said on a conference call on Thursday.

The move would affect Darden CEO and Chairman Clarence Otis. He has been CEO of the company, the largest U.S. full-service restaurant operator, since November 2004 and chairman of Darden's board of directors since November 2005.

Otis orchestrated Darden's acquisitions of LongHorn Steakhouse, Capital Grille, Eddie V's and Yard House. Barington and other critics say those moves led to a lack of focus, bloated operating costs and roughly 18 months of market share losses at its three biggest brands.

Darden declined to comment on Barington's statements on Thursday. It previously has said that the plan it announced in December is in the best interest of all Darden shareholders and that it was moving ahead with that plan.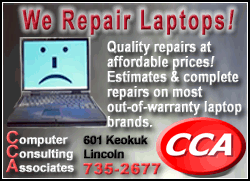 Mitarotonda did not call for Otis to be replaced.

"We continue to remain hopeful that Mr. Otis will reconsider the points we have raised, and therefore are reserving judgment on whether he should remain CEO," Mitarotonda said.

Barington, which represents a group of shareholders that holds more than 2 percent of Darden outstanding shares, repeated its call for the company to split. One company would operate the mature Olive Garden and Red Lobster chains. The other would expand brands such as LongHorn Steakhouse, Seasons 52, Capital Grille and three others.

Darden in December responded with a proposal to spin off or sell Red Lobster and to cut costs.

Barington said it would strongly object to such deals if Red Lobster's real estate, which Barington valued at about $1.6 billion, was included because it would destroy significant shareholder value.
Starboard Value, a second activist investor in Darden with a 5.5 percent stake, called the Red Lobster plan, "a hurried, reactive attempt in the face of shareholder pressure to do the bare minimum to appease shareholders."

Barington also is pushing Darden to explore creating a publicly traded real estate investment trust (REIT) to "unlock the value" of its property holdings, which it valued at around $4 billion before leakage costs.
Otis said in December Darden had reviewed the potential for a REIT and determined that substantial costs and other factors did not make this a viable option.

Barington representatives on Thursday said the long-term benefits of creating a REIT would greatly outweigh the costs.

Refinancing all of Darden's properties would result in $350 in breakage fees, or debt retirement costs, plus $40 million to reissue new debt — working out to about $3 per share, they said. Representatives called those figures a worst-case scenario, since they don't believe all of the debt would need to be refinanced.

They added that the REIT should qualify as a tax-free transaction and that its credit rating would be high BB to low BBB — better than many other triple-net REITS.

(Reporting by Lisa Baertlein in Los Angeles; editing by Jilian Mincer and Nick Zieminski)
[© 2014 Thomson Reuters. All rights reserved.]
Copyright 2014 Reuters. All rights reserved. This material may not be published, broadcast, rewritten or redistributed.