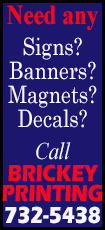 The company, which is trying to convince investors it can do a better job at operating its business than its suitor Charter, said its three year operating plan is to generate revenue of $25.7 billion and adjusted operating income before depreciation and amortization of $9.4 billion by 2016.

"We have the right team and a strategic plan to deliver strong long-term, sustainable results," the company said in its presentation on its website.

CEO Rob Marcus, who took over January 1, kicked off the conference call saying he is committed to creating shareholder value and that Charter's recent bid to acquire Time Warner Cable significantly undervalues our company.

Marcus also dismissed the notion that Time Warner Cable is behind Charter in any way. Charter's campaign for investor support to its $37.3 billion bid has focused on how Charter could run Time Warner Cable better under its CEO Tom Rutledge
The company released a presentation showing how Time Warner Cable has higher margins than Charter and offers more products and a better business services unit, which is the fastest growing area in the cable industry right now.

Time Warner Cable said it is aiming to increase annual capital spending to $3.7 billion to $3.8 billion over the next three years, which should allow the company to improve the technology of its cable systems, invest in infrastructure and replace older equipment.

"We need to focus on product enhancements that move the dial," Marcus said.

The company said revenue would rise 4 percent to 5 percent this year, above the roughly 2 percent analysts are expecting, according to Thomson Reuters I/B/E/S.

VIDEO LOSSES

The company said it lost 217,000 video subscribers in the quarter, which was an improvement from the third quarter when it lost more than 300,000 subscribers.

Time Warner Cable's finance chief Arthur Minson said on the call that some of Time Warner Cable's subscriber numbers in 2013 were "dismal" but said the company was now seeing some momentum in 2014.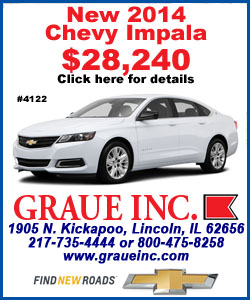 In the fourth quarter, the U.S. cable operator added 39,000 net residential Internet subscribers, a turnaround from a weak third quarter when it lost 24,000 subscribers.

The company said residential subscriber activity improved sequentially each month in the quarter and continued to improve in January.

Cable operators in the United States are increasingly depending on Internet customers for growth as they face rising programming costs and continue to lose cable TV subscribers to telecom and satellite companies.

Net income attributable to Time Warner Cable rose 5 percent to $540 million, or $1.89 per share, in the fourth quarter, from $513 million, or $1.68 per share, a year earlier.

Revenue rose about 2 percent to $5.58 billion.

Analysts on average expected earnings of $1.73 per share on revenue of $5.56 billion, according to Thomson Reuters I/B/E/S.

Shares of the company were flat in pre-market trading at $132.03 per share.

(Reporting by Neha Alawadhi in Bangalore; editing by Savio D'Souza and Nick Zieminski)
[© 2014 Thomson Reuters. All rights reserved.]
Copyright 2014 Reuters. All rights reserved. This material may not be published, broadcast, rewritten or redistributed.