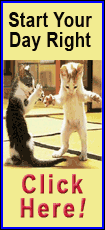 The price difference between the European benchmark Brent and U.S. crude oil settled at its narrowest point in more than 2-1/2 months, after news that U.S. gross domestic product grew by a 3.2 percent annual rate, according to the U.S. Commerce Department.

Also supporting U.S. crude oil were expectations that the southern leg of TransCanada Corp's Keystone pipeline has begun to drain major amounts of oil from the hub at Cushing, Oklahoma, where the contract is priced.

Brent crude rose on concerns over supply interruptions from Libya. However, growing evidence of a fuel demand slowdown in the second-biggest oil consumer, China, capped gains.

BP announced Thursday it dropped plans to invest in a refinery in China, as Royal Dutch Shell did late last year. And violence in Libya threatened to destabilize the oil exporter again after an attempted assassination nearly took the life of the deputy prime minister.
"A lot of the strength is coming from the spread markets, and that leads us to believe there's a strong demand for March U.S. crude," said Joseph Posillico, senior vice president of energy derivatives at Jefferies Bache in New York. As well "there are expectations that Cushing could show some significant draws."

U.S. crude oil futures settled 87 cents higher at $98.23, after reaching a session high of $98.59, its highest since Jan. 2.
Brent crude rose 10 cents higher to settle at $107.95 a barrel. Brent's premium to U.S. crude narrowed 77 cents to $9.72, the lowest settlement price since Nov. 7.
U.S. ultra-low sulfur diesel (ULSD), commonly known as heating oil, was up nearly four cents to $3.2206 per gallon. U.S. government data released Wednesday showed a steep decline, the third in as many weeks, in distillate inventories, which include heating oil.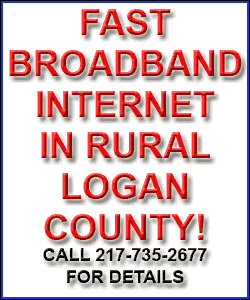 U.S. DATA RESONATES

Consumer spending was the main driver of U.S. fourth-quarter GDP growth, but there was also a strong boost from trade. Business investment also lent support as did the restocking of warehouses but not at the same scale as in the third quarter.

The advance fourth-quarter GDP was released a day after the Federal Reserve announced it would further taper the size of its stimulus program because "growth in economic activity picked up in recent quarters."

A pullback in stimulus is expected to strengthen the dollar, which typically weighs on dollar-priced commodities such as oil.

"The Fed is talking about strong economic fundamentals," said Richard Hastings, a strategist at Global Hunter Securities. "For commodities, trade is stable and as long as exports continue to hang out and drift higher, the underlying commodities price remains bullish."
[© 2014 Thomson Reuters. All rights reserved.]
Copyright 2014 Reuters. All rights reserved. This material may not be published, broadcast, rewritten or redistributed.