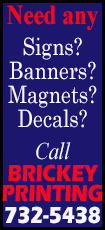 Lantus is the world's most prescribed insulin product, with annual worldwide sales of about $7 billion, but is set to lose patent protection in the United States, the world's largest pharmaceutical market, in February 2015.

Sanofi's lawsuit, filed on Thursday, triggers an automatic 30-month stay of approval by the U.S. Food and Drug Administration (FDA), keeping Lilly's biosimilar drug off the U.S. market until mid-2016, more than a year later than its previously expected launch date.

Sanofi's shares were up 0.7 percent at 73.87 euros by 0947 GMT. Shares in Denmark's Novo Nordisk, whose own rival to Lantus, called Levemir, accounts for 15 percent of group sales, were 3 percent higher at 217.60 Danish crowns.

"Any delay provides Sanofi and Novo increased pricing power in the $6bn U.S. basal insulin market," Citigroup analysts wrote.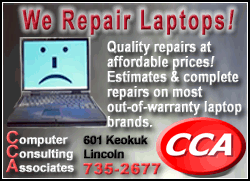 Deutsche Bank analysts said the move also raised the possibility of a further, multi-year extension of exclusivity for Lantus if, in the end, the court found that Sanofi's patents had indeed been infringed.

The lawsuit, filed in the U.S. District Court for the District of Delaware, comes a month after Eli Lilly applied to the FDA for permission to sell a biosimilar version of Lantus, known chemically as insulin glargine.

Indianapolis-based Lilly, in its submission, challenged the validity of several patents on Lantus. But it also said it would not launch its product before Sanofi's patent on the active ingredient in Lantus expires in February 2015.

Sanofi hit back on Thursday, alleging in its lawsuit that Lilly had infringed on four of its patents.

EARNINGS BOOST

Lantus accounts for close to a fifth of Sanofi's total sales and over a third of its operating profit. Analysts estimate U.S. sales of the drug grew by 22 percent in 2013 to 3.8 billion euros ($5.15 billion).

Sanofi, which publishes full-year results next Thursday, is striving to return to growth after a difficult 2013 that featured problems in Brazil and several product setbacks.
Chief Executive Chris Viehbacher told Reuters last month he was confident its diabetes business could grow beyond 2015.
Sanford Bernstein analyst Tim Anderson said in a research note that the 30-month delay would raise Sanofi's earnings per share (EPS) from 2015 through 2020 by about 6 percent and reduce Lilly's EPS for the period by about 3 percent.

Deutsche Bank analysts said the delay would likely increase forecast EPS by close to 10 percent in 2016.

The delayed launch of Eli Lilly's biosimilar drug will also give Sanofi more time, before cheap competition for Lantus hits the market, to switch patients to a new long-acting follow-up product known as U300, which is expected to get FDA approval in 2015.

"Time is important in any switching strategy, so any delay would be supportive to the franchise's long-term growth," Jefferies analysts wrote.

(Editing by Amanda Kwan and Greg Mahlich)
[© 2014 Thomson Reuters. All rights reserved.]
Copyright 2014 Reuters. All rights reserved. This material may not be published, broadcast, rewritten or redistributed.