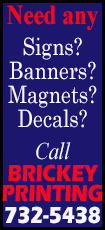 Right winger Corey Perry scored his team-leading 29th goal of the season and center Ryan Getzlaf reached a career high with his 26th, leading the Ducks to a 5-3 victory over the Philadelphia Flyers in a testy affair Thursday night at Honda Center.

"It was a pretty physical game," Anaheim coach Bruce Boudreau said. "They were trying to push us around. I thought we did a pretty good job of standing up for ourselves. We can play that kind of game if people want."

Getzlaf, who was involved in a rare fight, also pushed across an assist as Anaheim (40-11-5) swept the two-game series with the Flyers (26-23-6). The Ducks rallied for a 3-2 decision at Philadelphia on Oct. 29. The Ducks improved to 22-2-2 at home.

Getzlaf exchanged blows with Flyers right winger Steve Downie early in the second period. Both were issued five-minute penalties for fighting, but the chippiness continued and seemed to motivate the Ducks, who were already grumpy about dropping only their second regulation loss at home — and two of the last three games — two nights ago against the Minnesota Wild.

"He said to me earlier that I owed him one from the first game of the year when he was in Colorado," Getzlaf said, referring to an earlier tangle between the two when Downie was playing with the Avalanche. "He asked me to go and I thought it was an OK time to do it."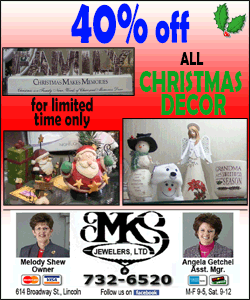 Anaheim goaltender Frederik Andersen stopped 27 shots, including an outstanding glove save of a point-blank attempt by center Vincent Lecavalier early on. The Ducks' rookie has won five consecutive games and is unbeaten in six starts at home.

"He is pretty cool and calm," Boudreau said. "There doesn't seem to be a lot that rattles him, which is good."

Flyers netminder Steve Mason finished with 23 saves, but shook his head at Anaheim's fortunes.

"There wasn't a single clean shot from the point the entire night," said Mason, who was coming off a shutout of the Detroit Red Wings on Tuesday. "They did a great job of getting sticks on it, bodies in front. When you have a team like that, it makes it difficult to stop pucks."

Left winger Patrick Maroon got the NHL-leading Ducks off and running, misdirecting a shot by defenseman Francois Beauchemin and into the net for 1-0 lead with 9:22 left in the first period.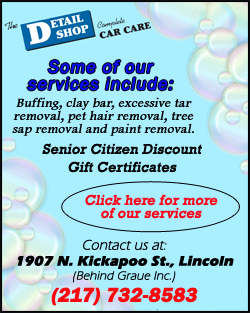 Lecavalier tied the score when his shot from the right circle slipped past Andersen for a power-play goal with 5:25 remaining in the first.

But Anaheim scored again off another deflection. This time Getzlaf was the recipient, as rookie defenseman Hampus Lindholm's attempt from below the blue line hit the Ducks center's stick and dribbled through the legs of Mason for a 2-1 lead with 36 seconds remaining in the period.

Perry scored midway through the second period when he fielded a pass from Getzlaf and converted for a 3-1 Anaheim advantage.

Philadelphia cut the margin to a goal when right winger Matt Read punched in a rebound of a miss by defenseman Mark Streit for his 14th goal at 5:48 of the third period.

However, center Daniel Winnik cashed in a short-handed goal after a feed from center Saku Koivu for a 4-2 lead. It was Winnik's second goal of the season and only his fourth in 100 career games.

Koivu added an empty-netter with 24 seconds remaining. Left winger Michael Raffi scored for Philadelphia for the final goal with 10 seconds left.

"I am definitely pleased with the effort," Philadelphia coach Craig Berube said. "Guys competed hard. It was a hard-fought game. That's a very good team over there."

NOTES: Anaheim C Nick Bonino left the ice with an upper-body injury in the first period after a vicious hit from Philadelphia C Zac Rinaldo. He returned briefly in the second period, but left for good on the advice of coach Bruce Boudreau. Bonino is listed as day-to-day. ... Flyers C Claude Giroux had 11 goals and 13 assists in the past 22 games entering Thursday's contest. ... Anaheim RW Teemu Selanne tied Scott Mellanby and Luc Robitaille for 25th in career games played with 1,431. ... Ducks C Saku Koivu played his 1,100th career game. ... Philadelphia's appearance was the first in Anaheim since it recorded a 4-3 overtime win on Dec. 2, 2011. ... The Flyers cap their three-game Western swing with games against the Los Angeles Kings on Saturday and the San Jose Sharks on Monday. ... The Ducks have three games left in their five-game homestand against the Dallas Stars (Saturday), Columbus Blue Jackets (Monday) and the Chicago Blackhawks (Wednesday).
[© 2014 Thomson Reuters. All rights reserved.]
Copyright 2014 Reuters. All rights reserved. This material may not be published, broadcast, rewritten or redistributed.