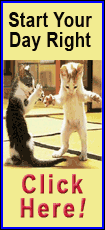 The beloved Canadiens dropped four games in a row, capped by a 5-0 loss to the floundering Washington Capitals last Saturday night. Montreal scored five goals in the four games, two in the final three.

Then ... two wins in three nights, both against teams with four-game winning streaks.

"It's good for the confidence, there's no doubt about that," Montreal coach Michel Therrien said after his team outplayed the Boston Bruins from start to finish and posted a 4-1 victory Thursday night. "Even when things were going not our way, we tried to stay really positive. We knew what we needed to work on, and a lot of credit to the players, they paid attention to detail and the things that we tried to make sure we'd get better at.

"This is two solid games, I believe that we played — and coming here to this building, this is a tough team to play against in Boston, so a good team effort."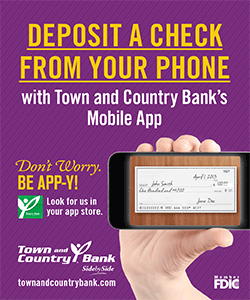 "We needed that, especially after dropping some big games by big scores as well," said center Daniel Briere, who had a goal (his eighth) and an assist Thursday. "We were in a tough stretch, nothing was going our way, nothing was working. And to beat Carolina that was on a hot streak ... we were at home and people were saying they were tired but to come to this building tonight and to do it in Boston, a tough place to play, a playoff-type atmosphere game, it was definitely good to see a lot of players raise their level of play."

After goalie Carey Price shut out the Carolina Hurricanes in Montreal Tuesday night, backup Peter Budaj stopped 34 shots Thursday and improved his career record against the Bruins to 4-1, including 4-0 in Boston.

Winning their fifth straight against the Bruins, the Canadiens (29-20-5) chased Boston goaltender Tuukka Rask in the second period.

Rask, who gave up three goals on 18 shots and was clearly angry when he left in favor of Chad Johnson, fell to 2-10-2 lifetime against Montreal.

Right winger Brendan Gallagher had two assists and defenseman Alexei Emelin (his first), left winger Max Pacioretty (No. 23) and right winger Brian Gionta (his ninth) also scored for Montreal.

The first-place Bruins, losing for only the third time in their last 15 home games, are 34-16-3 and eight points ahead of the Canadiens in the Atlantic Division.

"Not much to really say," said left winger Milan Lucic. "We weren't sharp in our decision-making, they were first on pucks, they won more battles than we did from the drop of the puck until the end. It's unfortunate when we come out with that type of effort against this team once again — you gotta suck it up and call a spade a spade.
"It wasn't good enough from our emotional standpoint and from a determination standpoint."

Bruins coach Claude Julien was testy after the game when it came to the goalie change, even having words with a local writer.

Rask said, "I played as long as they tell me to play. I just tried to battle out there as hard as I can and stay out there as long as I possibly can. Today lasted a little more than a period and that's too bad."

Defenseman Dougie Hamilton scored his fifth goal of the season for the Bruins, who heard boos from the home crowd as the game ended.

Rask is 88-48-7 against the rest of the league besides Montreal. Budaj is 119-102-34 against the rest of the league besides Boston.

Rask, lifted after Gionta deflected his power-play goal past him with 8:06 left in the second period, stormed down the runway that leads to the locker room. He returned a few minutes later and, seeing the door to the bench open during a stoppage, slammed it.

Johnson gave up a breakaway goal to Briere on the first shot he saw, which made it 4-1, but held the Habs scoreless the rest of the way.

The Canadiens had the energy advantage throughout and took a 1-0 lead when Emelin's shot found its way through just 2:16 into the game.

NOTES: Bruins G Tuukka Rask was pulled from a game for the fourth time this season but the first time at home. ... Jan. 30 is the latest date ever for the Canadiens' first visit of a season to Boston. ... The Canadiens recalled RW Christian Thomas from Hamilton in case RW Brandon Prust could not play because of a shoulder injury. Prust played and Thomas did not dress. ... The Bruins continue their four-game homestand against the Edmonton Oilers on Saturday, and the Canadiens open a four-game home stay against the Tampa Bay Lightning on Saturday night. ... Bruins D Adam McQuaid missed his fifth straight game with a leg injury. ... The Bruins, in their 90th year, continued to honor their nine decades by recognizing the 1920s, when Boston became the first U.S. franchise. Former club president Weston Adams Jr. dropped the first puck before Thursday night's game.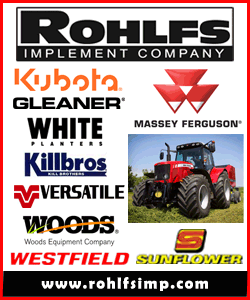 [© 2014 Thomson Reuters. All rights reserved.]
Copyright 2014 Reuters. All rights reserved. This material may not be published, broadcast, rewritten or redistributed.