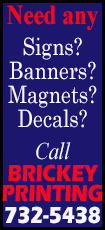 For the first time since Nov. 11, the Senators worked themselves into the playoff picture with a 5-3 victory over the Tampa Bay Lightning on Thursday.

The win, in front of 19,757 fans at Canadian Tire Centre, moved Ottawa (24-20-10) into the last wild-card spot in the extremely tight Eastern Conference standings.

"It's incredible, you win a couple and you're looking at that eighth seed, and then if you get one or two the other way, you're looking at the 12 seed," said winger Bobby Ryan, who had a goal and an assist for Ottawa. "That transition right now is so much. But I think if we stick to our structure and take care of our points, the rest will play itself out.

"The scoreboard hasn't been kind to us either. You look at the other teams and they're finding ways to win, too, so it's going to be a battle."

The Lightning (31-18-5) suffered their second consecutive defeat. They also lost star goalie Ben Bishop, who left with a possible concussion after a collision in the second minute of the game. Out of his crease chasing a puck, Bishop was kicked in the back of the head by Tampa Bay defenseman Nikita Kucherov.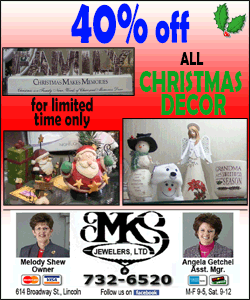 After the game, Bishop reported his condition was not as bad as first feared.

"I feel better now," he said. "(At the time), I didn't feel very good. I had a little bit of a headache, but it's gotten better, though. No dizziness, I just felt real weak after I got hit. Hopefully I'll wake up tomorrow and feel good. Hopefully I'll be able to practice."

Center Kyle Turris also had a goal and an assist for the Senators, while defensemen Marc Methot and Erik Karlsson and center Zack Smith each scored once.

Senators center Jason Spezza chipped in with two assists.

Ottawa goalie Craig Anderson made 35 saves for his 18th win of the season.

Centers Alex Killorn and Tyler Johnson and defenseman Victor Hedman scored for Tampa Bay. Hedman added an assist, while Tampa Bay winger Ondrej Palat added two assists.

Goalie Anders Lindback stopped 23 of 27 shots after replacing Bishop.

The goalie switch was a blessing for the Senators, who were winless and scored a total of six goals in three previous games against Bishop, their former teammate.

"We know there's a guy going in there that's cold," Spezza said of Lindback. "As much as the backups say they prepare themselves, it's pretty hard to do night in and night out when Bish has been carrying most of the load.
"We know we have to try and get on Lindback early. We know he's a good goalie, but he's going in there cold. It does make you go at him a little bit."

The goals by Methot and Karlsson gave the Senators a 2-0 lead, but Killorn got the Lightning close at 3:10 of the second period when his shot from the slot deflected off Senators winger Milan Michalek and squeaked through the pads of Anderson.

Smith restored Ottawa's two-goal lead a little more than three minutes later with a high shot from the slot that went off the post and in off Lindback's back.

Ryan made a great play to set up Turris late in the middle period. At the blue line, he tipped the puck around Tampa Bay defenseman Mark Barberio, then fended off Hedman before one-handing a pass to Turris, who whipped it past Lindback.

Ryan scored his 20th of the season at 6:55 of the third on a setup by Turris before Johnson answered with a short-handed goal at the 12:54 mark.

Hedman's goal came on a snapshot from the high slot with 2:52 left in the game and Lindback on the bench in favor of an extra attacker.

Anderson had to withstand a furious push by the Lightning in the final minutes to preserve the victory.

"It's a big blow, no doubt, but that's hockey," Lightning winger Martin St. Louis said of losing Bishop. "We just didn't really give ourselves a chance consistently.

"I thought we battled really hard in the last three minutes when we pulled our goalie. I know we had an extra guy, but the desperation ... came too late I guess."

NOTES: G Anders Lindback served as the Lightning backup the previous seven games before entering Thursday. ... Senators C Jason Spezza entered the night with a minus-20 that had him tied for the sixth worst plus-minus in the league. He was a plus-1 against the Lightning. Spezza, who started the season with a career plus-80, has not scored an even-strength goal since Nov. 24. ... Injured Lightning F Steven Stamkos skated again with his teammates Thursday morning at Canadian Tire Centre, but there is still no timetable for his return. Stamkos has missed the last 37 games with a broken leg he suffered Nov. 11 in Boston. "Eventually it's going to have to come down to a situation where he has to start battling with guys in the corner, just to see how those instinctive moments go, and is he going to feel it," Tampa Bay coach Jon Cooper said. ... The second-period goal scored by Senators C Kyle Turris was his eighth in the past 10 games.
[© 2014 Thomson Reuters. All rights reserved.]
Copyright 2014 Reuters. All rights reserved. This material may not be published, broadcast, rewritten or redistributed.