Russel Allen Garden Day to be March 15
Send a link to a friend
[January 31, 2014] Russel Allen Garden Day will be on March 15 at the Meyer-Evans Student Center at Lincoln College. Sessions will run from 9 a.m. to 1 p.m., following registration from 8 to 8:45 a.m. The event will feature various presentations related to gardening, as well as displays by area plant and gardening societies. The public is invited.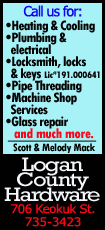 The day is hosted by the Logan County Master Gardeners in honor of Russel Allen, a charter member of the University of Illinois Extension Master Gardener volunteer program in Logan County.

Keynote speaker for the event will be Mac Condill on "Cucurbits Coast to Coast," with a look into 25 years of The Great Pumpkin Patch and the other entities at The 200 Acres. Named the Illinois Agritourism Business of the Year in 2009, The Great Pumpkin Patch is much more than an ordinary pumpkin patch. Highlights from coast to coast will be featured as the Condill family has continued to showcase the diversity of the pumpkin family across the country.

Condill is a fifth-generation farmer and general manager of The Great Pumpkin Patch, which is preparing for its 25th anniversary this fall. He had the privilege of decorating the North Lawn of the White House in October 2010 and has appeared on Martha Stewart's television show three times.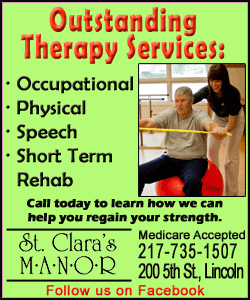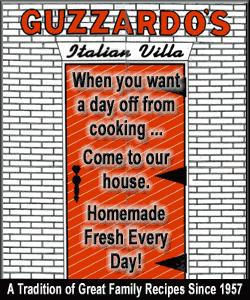 Other presenters and session topics: "Make It, Take It — Container Garden" (limited to 20 participants; additional fee $15), with Anne and Lee Niepagen, owners of Niepagen Greenhouses; "Eating Local with the Seasons," presented by Katie Bishop, of PrairiErth Farm; "Gardening Methods for Small Spaces," by Jennifer Fishburn, horticulture educator with Logan-Menard-Sangamon Extension; "The Buzz About Honeybees," presented by Rich Ramsey, of the Lincoln Land Bee Keepers Association; "Over the Rainbow to Meet the Irises," by Margaret Kelly, member of the American Iris Society; and "Food Forest Project," presented by Dave Bishop, PrairiErth Farm.
Preregistration is highly encouraged. The registration fee is $10 before March 8 or $12 at the door. To register online, visit the Logan-Menard-Sangamon Extension website, http://web.extension.illinois.edu/lms/. For additional information, call 217-732-8289.
[Text from file received from University of Illinois Extension]