Japan firms see bigger spending, outlook mixed: BOJ tankan
Send a link to a friend Share
[July 01, 2014] By Leika Kihara and Tetsushi Kajimoto
TOKYO (Reuters) - Major Japanese companies plan to increase spending more than expected this year, Bank of Japan's "tankan" survey showed, adding to signs the country's economic recovery will get back on track after an expected slip in the second quarter.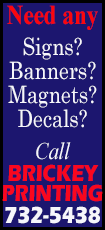 Business sentiment among big manufacturers' worsened in the three months to June but is poised to improve in the following quarter, the central bank survey found, reinforcing a growing market view the economy will shrug off April's sales tax hike.

The strong capital expenditure plans in the survey, closely watched by economists due to its big sample base, suggest premier Shinzo Abe's stimulus policies continue to brighten prospects for the world's third-largest economy, and further dampen expectations of monetary easing by the BOJ anytime soon.

"Capital expenditure plans are very strong, showing companies do not expect the economy to worsen simply because the sales tax rose," said Shuji Tonouchi, senior fixed income strategist at Mitsubishi UFG Morgan Stanley Securities.

"This shows that the economy is moving in line with the BOJ's scenario, so it is difficult to argue for additional monetary easing."

The headline index gauging big manufacturers' sentiment worsened by 5 points from three months ago to plus 12, falling short of market forecasts and deteriorating for the first time in six quarters, the quarterly survey showed on Tuesday.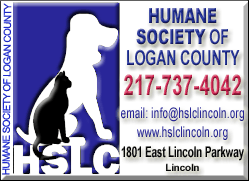 But big manufacturers expect business conditions to improve three months ahead, underscoring their optimism that exports will soon pick up and consumption will weather the tax hike.

Reflecting this optimism, big firms plan to boost capital spending by 7.4 percent in the current fiscal year ending in March 2015, according to the tankan. A separate PMI survey also showed Japanese manufacturing activity expanded in June at a faster pace than initially expected.

"If you look at the outlook indexes, companies expect things to improve. This is evidence that the economy remains on track for a moderate recovery and that the fallout from the sales tax hike has been kept to a minimum," Finance Minister Taro Aso told reporters after the data was published.

MIXED SIGNS

Japan's economy clocked its fastest pace of growth in more than two years in the first quarter as consumer spending jumped and business investment turned surprisingly strong ahead of the sales tax hike in April to 8 percent from 5 percent.

Many analysts agree with the BOJ's view that the economy will rebound in July-September from an expected mild contraction in the second quarter as the tax hike effect fades.

But the recovery remains fragile, with the tankan showing a mixed view of how companies assess the impact of the tax hike.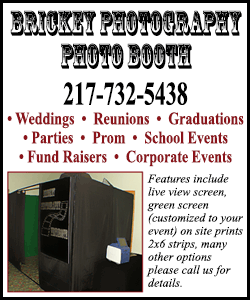 Business sentiment among service-sector firms, which are more sensitive to consumer trends, slid for the first time in more than a year in June and is set to remain flat three months ahead, underscoring their caution on whether household spending will ride out the tax hike and rising inflation.
Separate data showed real wages, which are adjusted to reflect moves in consumer prices, fell in May at the fastest pace in more than four years - a worrying sign that inflation is hurting consumers' purchasing power.

"The dominant market view is that the economy will rebound in coming months. But companies seem to be concerned that the rebound in fact might be pretty weak," said Yoshiki Shinke, chief economist at Dai-ichi Life Research Institute.

"We've confirmed that capital expenditure is quite strong. What we don't know is whether exports and consumption will rebound. There's a lot of uncertainty there, which is a worry."

The central bank has stood pat since deploying an intense burst of monetary stimulus in April last year, when it pledged to double base money via aggressive asset purchases to accelerate inflation to 2 percent in roughly two years. It is set to hold policy steady at its rate review this month.

BOJ Governor Haruhiko Kuroda has repeatedly said the nation is steadily moving towards achieving the target, with the effect of the tax hike seen as temporary. Weak exports have also been a drag on growth, although the central bank projects a moderate pick-up will underpin the economy later this year.

(Additional reporting by Stanley White; Editing by Eric Meijer)
[© 2014 Thomson Reuters. All rights reserved.]
Copyright 2014 Reuters. All rights reserved. This material may not be published, broadcast, rewritten or redistributed.