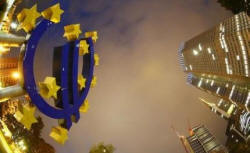 Euro back around $1.37 as ECB meets again
Send a link to a friend Share
[July 01, 2014] By Patrick Graham
LONDON (Reuters) - The euro held near a six-week high against the dollar on Tuesday, threatening a break past $1.37 that could quickly see it back at levels expected to provoke a comment from the European Central Bank at the very least.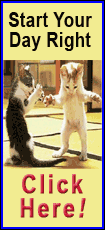 Much of the morning's market talk concerned a fine for French bank BNP Paribas that requires it to pay roughly $9 billion to U.S. authorities - potentially weakening the euro - but the single currency stayed well bid, bumping up against resistance around its 55-day moving average at $1.3698.

A number of analysts have returned to arguing in recent weeks that the dollar is on the verge of a push higher, given the prospect of rises in U.S. interest rates sometime next year.

But the greenback disappointed heavily on similar bets at the start of this year and there is little sign yet of such strength materializing. The euro has recovered all of the ground lost since the ECB announced a new round of monetary easing a month ago. The bank has its next policy meeting on Thursday.

"I'm not sure we're quite at that level yet, but above $1.38 I think might put it back on the bank's radar," Morgan Stanley currency strategist Ian Stannard said.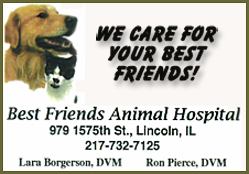 "$1.37 is the top of the recent range so I wouldn't be surprised if there are big stops around there."

Dealers pointed to a large option taken last month that would be triggered by a break above $1.37.

Stannard is among those calling for a stronger dollar, however, pointing to increasingly stretched valuations on European stock and bond markets which may begin to stem the flood of investment seen over the past six months.

The ECB's action last month will push yet more cash into circulation in Europe, but growth remains very weak at a time when U.S. jobs data on Thursday may show the non-farm economy created more than 200,000 new jobs for the fifth-month running.

One big question is where BNP will get the dollars it needs to pay its U.S. fine. Some traders were speculating on Monday that the bank has not hedged the bulk of any such dollar order and will need to buy the dollars in the market. Any sign of that, several said, would launch a volley of euro sales.

"Although the bank may have pre-bought a certain amount of USD from their EUR holdings, the assumption is that there is likely to be more euro sold and dollar purchased now that the final figure is confirmed," Investec said in a note to clients.

The euro was flat at $1.3690.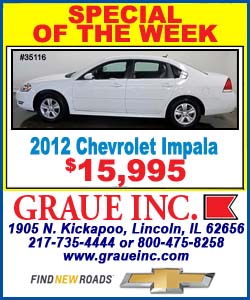 AUSSIE BOUNCE

The Australian dollar, meanwhile, rose after a central bank statement was less dovish than some market participants expected and stopped short of explicitly talking down the currency.
The Reserve Bank of Australia kept its cash rate steady at a record low of 2.5 percent as widely expected, after minutes of its last policy meeting in June predicted subpar economic growth for the whole year ahead.

"The fact that the RBA has maintained its existing message on policy has given the Aussie some support," Stannard said. "The domestic picture is against it, but the global environment is giving it some help. When that changes the Aussie will come back under pressure."

The Aussie last traded at $0.9445 <AUD=D4>, up less than 0.2 percent after hitting $0.9464, its highest this year.

The Australian currency was also bolstered by upbeat data from its largest trading partner; China's official Purchasing Managers' Index rose to 51 in June from May's 50.8, while a separate private survey by HSBC also showed the PMI expanded for the first time in six months.

The dollar index edged slightly up on the day to 79.824, pulling away from 79.759 - its weakest since early May.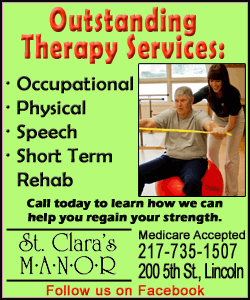 Against the yen, the dollar inched up to 101.48 <JPY=>, but remained not far from Monday's six-week low of 101.23 yen.

(Editing by Louise Ireland)
[© 2014 Thomson Reuters. All rights reserved.]
Copyright 2014 Reuters. All rights reserved. This material may not be published, broadcast, rewritten or redistributed.