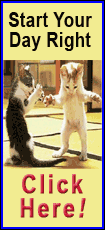 No surprise there, since he has only two top-10 finishes in 13 appearances in the third major of the year, a tie for eighth at Carnoustie in 2007 and a tie for seventh the following year at Royal Birkdale.

Chances are, he won't be at Royal Liverpool in two weeks either.

"Ask me tomorrow, I could be going," Stricker said. "Ask me another day, I could be going home. I'm leaning toward not going. ... It's a long trip and I'm not too fired up about it.

"But then I look at it, and it's a major. And I should be going there."

Stricker always plays the week before the Open Championship in the John Deere Classic at TPC Deere Run in Silvis, Ill., because he played at the University of Illinois and lives not far away in Madison, Wis.

When he does play in the Open Championship, he takes the charter flight to the United Kingdom on Sunday night that John Deere provides for players in the tournament.

"When I watched on TV (last year), it was like, 'I should be there,'" said Stricker, who is missing only a major title on his career resume. "Then I look at it like I'm not a full-time guy on the Tour and I shouldn't worry about it.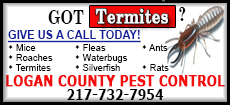 "I play the things I want to play. My kids and wife might come to Greenbrier. They wouldn't come with me to the British."

Stricker tied for 21st in the U.S. Open at Pinehurst, rising to No. 124 in the FedEx Cup standings. He has never missed the Tour Championship since the FedEx Cup playoffs began, a streak that is almost certain to end because he is a long way from the top 30.

With only three or four starts remaining, he is not even certain to qualify for the Barclays, the playoff opener.

"It's not a priority of mine," Stricker said. "If I'm exempt for the Barclays, I'll probably play. But I do have an elk hunting trip I've scheduled (during the playoffs).

"Last year I missed out on (the hunting trip). This year, I'm going to be a part of that."

If that is the case, he will miss the Tour Championship for sure.

--Holding the U.S. Women's Open a week after the U.S. Open at Pinehurst No. 2 was the latest attempt by the United States Golf Association to boost the distaff event.

The USGA announced its next effort in that regard, playing the Women's Open in 2018 at Shoal Creek ahead of the men's Open in June.

"Making this permanent change allows us to elevate the visibility of the Women's Open and provide optimum agronomic and playing conditions on a much broader variety of golf courses around the country," USGA Vice President Dan Burton said.

"We believe this will make our best championship in women's golf even better."

The U.S. Women's Open has been played ahead of the U.S. Open only three times, in 1996 and 2001 at Pine Needles in North Carolina, and in 1999 at Old Waverly in Mississippi.

The next three Women's Open will be in July at Lancaster Country Club in Pennsylvania, at CordeValle Golf Club in California and Trump National in New Jersey.

One USGA attempt to boost the tournament about 10 years ago didn't work out so well. Early in the 2000s, the tournament was scheduled for the week of the Fourth of July.

With families going out of town for the holidays, it was difficult to find volunteers.

--Robert Gamez, a three-time winner on the PGA Tour, underwent quadruple bypass heart surgery last week in Orlando, Fla.

Gamez, 45, experienced difficulty breathing a few days earlier and was taken to the hospital.

"It was definitely unexpected," said Gamez's manager, Paul Graham, the vice president of Empire Sports Management.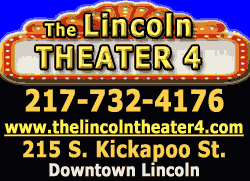 Gamez has played in only one tournament on the PGA Tour this season, shooting 77-78--155 to miss the cut in the Arnold Palmer Invitational at Bay Hill in Orlando.

It was at Bay Hill as a PGA Tour rookie in 1990 that Gamez had the most memorable moment of his career, holing his 7-iron approach from 176 yards for an eagle on the 72nd hole to beat Greg Norman by one stroke.

Gamez won the Northern Telecom Tucson Open earlier in the 1990 season, and he added the 2005 Valero Texas Open title.

By winning in Tucson, he became one of only four players to capture his first event on the PGA Tour. The others were Marty Fleckman in 1967, Ben Crenshaw in 1973 and Garrett Willis in 2001.

--Lucy Li will have some unique stories to tell her friends when she returns to her home in Redwood Shores, Calif., to attend sixth grade in the fall.

Li, the 11-year-old who became the youngest golfer to qualify for any golf major, spent nearly two weeks at Pinehurst No. 2, first watching the 114th U.S. Open and then playing in the 69th U.S. Women's Open.

She was particularly excited to meet her favorite player, Webb Simpson, who won the 2012 U.S. Open at the Olympic Club in San Francisco, which is her favorite course.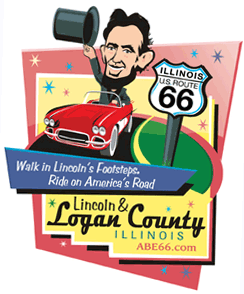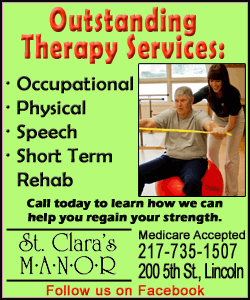 During the opening round of the U.S. Open, Simpson said there several youngsters outside the clubhouse wanting an autograph. When the others left, he noticed a young girl with braces who stayed behind without anything to be signed.

"I said, 'Do you need me to sign something?'" Simpson asked. "She said, 'No, I'm playing in the tournament next week.'"

Simpson had to be thinking, "Oh, so you're the one."

--Ollie Schniederjans of Georgia Tech resisted turning pro, unlike some of the other top college golfers, even though his game certainly seems to be pro-ready.

Schniederjans, who will be a senior for the Yellow Jackets in the fall, won five times during his All-America junior season at Georgia Tech and was runner-up at the NCAA Championship in May.
Then he tied for fifth in his first pro tournament, the Air Capital Classic in Wichita, Kan., on the Web.com Tour.

"I definitely think I'm ready (to turn pro)," said Schniederjans, who rose to No. 1 in the World Amateur Rankings recently when Patrick Rodgers of Stanford turned pro. "But I'll be more ready in a year. It's just not my time right now."

Schniederjans hopes to finish first or second in U.S. Amateur in August at Atlanta Athletic Club to earn the tournament exemptions that go along with those finishes. He would take advantage of those opportunities and remain an amateur through the 2015 Walker Cup,

Another possibility is turning pro after next year's NCAA Championship, assuming he fails to earn any amateur-only exemptions.

Schniederjans said he would not turn pro midway through his senior year in December, as Jordan Spieth did before becoming the PGA Tour's Rookie of the Year and playing in the Presidents Cup last year.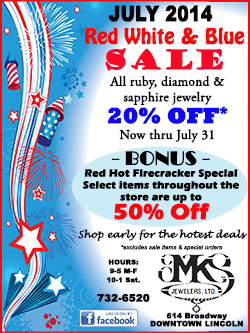 "You see what Spieth is doing, and I don't believe that I can't do that right now, too, but that's not the only reason to turn pro," Schniederjans said. "There's no sense in jumping in early with no plan.
"Right now, I don't know who I'd sign with, I don't know where I'd live, and you look at all the good players who just turned pro out of college and (took) most of the spots (in PGA and Web.com tour events), and there's just not a lot of opportunity out there."

Schniederjans opened with a 6-under-par 64 in the Air Capital Classic before shooting 71 in round two. He played the weekend in 65-67, including a hole-in-one in the final round.

"I played some good golf that first day and then had a rough stretch where I was flirting with missing the cut," Schniederjans said. "But I was really proud of the way I came back and got myself back into contention."

Even had he won, Schniederjans said he probably would have resisted going pro.

--Vijay Singh's attempt to get a good look into the PGA Tour's drug policy will be limited, according to a recent court ruling.

Judge Eileen Bransten of New York's Supreme Court granted part of a motion to compel documents and answers from the Tour but denied other parts of the motion, notably regarding specific questions about the Anti-Doping Program.

"We believe the ruling is a partial victory for Mr. Singh," Jeff Rosenblum, Singh's co-counsel, said Saturday.

Singh, 51, is suing the PGA Tour over its three-month investigation early last year of his use of deer-antler spray, which contained insulin-like growth factor 1 (IGF-1), which at the time was a banned substance under the Tour's Anti-Doping Program.

The 10-page ruling, dated June 12, limits the scope of the discovery only to documents of prior violations that were linked to the use of deer-antler spray or products that contained IGF-1.

Singh had asked for much broader discovery that included documents of all violations of the PGA Tour's Anti-Doping Program, including recreational drug use, documents regarding the establishment of the program, involvement of PGA Tour players in the drafting of the program, and documents regarding colostrum, a substance that is not on the banned-substance list.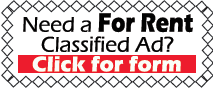 "The scope of the demands and any responses thereto shall be limited to each named individual's possible or actual violation of the Program for the alleged use, attempted use, or use of IGF-1 or any product that allegedly contains IGF-1," Bransten wrote.

Within these limits, Singh might have a difficult time establishing a breach of implied covenant of good faith or conversion, which are the remaining two causes of action from the original seven allegations of wrongdoing that he filed.

The PGA Tour does not comment on on-going legal matters.

Singh was cleared of anti-doping claims after the World Anti-Doping Agency determined that use of the substance IGF-1 no longer violates the drug program.

-----------------------------------------------
[© 2014 Thomson Reuters. All rights reserved.]
Copyright 2014 Reuters. All rights reserved. This material may not be published, broadcast, rewritten or redistributed.