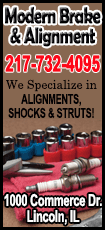 Tigers 5, A's 4

Rajai Davis hit a walk-off grand slam in the ninth inning to give the Detroit Tigers a 5-4 victory over the Oakland Athletics.

Third baseman Nick Castellanos singled to third off Sean Doolittle (1-3) to open the ninth before catcher Alex Avila lined a single past second.

Center fielder Austin Jackson drew a walk then Davis hit a 1-0 pitch for his third career grand slam and first career walk-off home run.

Oakland had scored three times in the eighth to take a 4-1 lead.

- -

Rays 4, Yankees 3 (12 innings)

Logan Forsythe delivered an RBI single in the top of the 12th inning to lift the Tampa Bay Rays to a 4-3 victory over the New York Yankees.

Tampa Bay were two outs away from a 3-2 victory, but Joel Peralta blew the save by allowing a solo home run to second baseman Brian Roberts in the bottom of the ninth.

Left fielder Brandon Guyer was walked by Jose Ramirez (0-2) then stole his second base of the game before Forsythe lined the next pitch up the middle giving Tampa Bay victory.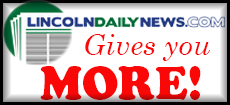 - -

Orioles 7, Rangers 1

First baseman Steve Pearce led a four-home run Baltimore attack with a pair of two-run shots and right-hander Ubaldo Jimenez won his first game in nearly two months as the Orioles rolled to a 7-1 victory over the Texas Rangers.

Pearce posted the first multi-homer game of his career and finished 2-for-5 with four RBIs thanks to his two-run homers off Texas left-hander Joe Saunders.

Center fielder Adam Jones and shortstop J.J. Hardy also homered as the Orioles jumped to an early 6-0 lead.

Jimenez allowed one unearned run on four hits with seven strikeouts and one walk.

- -

Nationals 7, Rockies 3

Ian Desmond hit a tiebreaking, three-run double in the sixth inning as the Washington Nationals beat the Colorado Rockies 7-3.

Desmond's bases loaded hit against reliever Rob Scahill gave the Nationals a 5-2 lead and increased his team-leading RBI total to 49 with his 27th extra-base hit of the season.

Catcher Wilson Ramos drove in a run on a fielder's choice to make it 6-2 and cap the five-run barrage in the sixth before first baseman Adam LaRoche crushed a solo homer in the seventh.

- -

Cubs 2, Red Sox 0

Jake Arrieta carried a no-hitter into the eighth inning as the Chicago Cubs beat the Boston Red Sox 2-0.

Right fielder Nate Schierholtz hit a two-run homer for the Cubs, while Arrieta allowed just one baserunner on a fifth-inning walk, and struck out 10.

Boston shortstop Stephen Drew singled with two outs in the eighth to break up the no-hitter.

It was the second time in as many starts that Arrieta (5-1) had flirted with history after he took a perfect game into the seventh inning against the Cincinnati Reds on June 24.

- -

Braves 5, Mets 3

Atlanta took advantage of three New York errors and scored four times in the eighth inning to defeat the Mets 5-3.

Two of the runs were unearned while the Braves' final run was walked in by Dana Eveland, the second Mets pitcher in an eighth inning that featured three hits and two walks in addition to the three miscues.

- -

[to top of second column]
Mariners 10, Astros 4

The Seattle Mariners belted four home runs in a 10-4 victory over the Houston Astros.

Second baseman Robinson Cano hit a three-run shot to left off Astros right-hander Josh Zeid in the seventh inning after they had earlier bashed two two-run home runs and a solo shot off Astros right-hander Collin McHugh (4-7).

Cano went 2-for-5 while Mariners center fielder James Jones was 4-for-5 with three stolen bases.

- -

Royals 6, Twins 1

Shortstop Alcides Escobar doubled twice and knocked in four runs as the Kansas City Royals beat the Minnesota Twins 6-1.

Escobar opened the scoring with his first double in the second inning, ripping a blast off the wall in right field, scoring two.

He then belted another two-run double in the eighth to take the score to 6-1.

Catcher Salvador Perez hit a solo home run in the sixth inning, his team-leading 10th of the season, while third baseman Mike Moustakas had two hits.

- -

Dodgers 1, Indians 0

Pinch hitter Clint Robinson's RBI single in the seventh inning boosted the Los Angeles Dodgers to a 1-0 victory over the Cleveland Indians before 45,627 fans at Dodger Stadium.

The win gave the Dodgers (48-37) sole possession of first place in the National League West, a half game ahead of the San Francisco Giants.

Dodgers starter Dan Haren threw a one-hit shutout over seven innings with five strikeouts and a walk on 103 pitches (65 strikes), retiring the final 13 batters he faced.

Dodgers left fielder Andre Ethier tripled off the wall in left to open the seventh and scored on Robinson's two-out single up the middle to break up a scoreless game.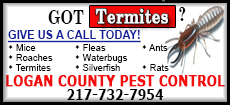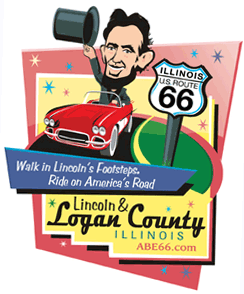 - -

Padres 1, Reds 0

Rookie right-hander Jesse Hahn and four relievers out-pitched former Padre Mat Latos as San Diego defeated the Cincinnati Reds 1-0.

First baseman Tommy Medica, who singled for the Padres' only hit in the second, walked and scored without the aid of a hit in the fifth.

Latos allowed one run on one hit and one walk with four strikeouts over seven innings.

Hahn struck out a career-high nine Reds, with nine of his last 10 outs coming on strikeouts. (Compiled by Ben Everill)
[© 2014 Thomson Reuters. All rights reserved.]
Copyright 2014 Reuters. All rights reserved. This material may not be published, broadcast, rewritten or redistributed.