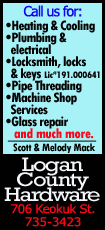 The other team to accomplish the feat, the 1965 Los Angeles Dodgers, won the World Series.

The Padres might not be pennant-bound, but they jumped from last into a tie for third in the National League West with two consecutive wins, the second a 1-0 victory over the Cincinnati Reds on Monday night at Petco Park.

San Diego's only hit did not factor in the scoring.

"That's what makes baseball a great game and in this case a painful game," Reds manager Bryan Price said after right-hander Mat Latos, a former Padre, lost despite giving up one run on one hit and one walk over seven innings in his return to Petco Park.

On the flip side, Padres right-handed rookie starter Jesse Hahn and four relievers shut out Cincinnati on five hits and two walks while striking out 12.

Hahn, 24, won his fourth decision in as many starts since being recalled from Triple-A El Paso on June 14, although he lasted only five innings after throwing 97 pitches. Hahn struck out a career-high nine Reds, and nine of his last 10 outs came on strikeouts. He allowed three hits and two walks.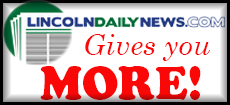 "I'm watching this kid develop, and I'm liking what I'm seeing," Padres manager Bud Black said of Hahn. "I think all of us are."

Hahn is 4-1 this season with a 1.95 ERA. Since he recall on June 14, he is 4-0 with a 0.75 ERA.

"I don't really care who is in the (batter's) box," Hahn said. "I just go out there and attack and pitch my game."

Right-handed relievers Blaine Boyer, Dale Thayer, Joaquin Benoit and Huston Street followed Hahn with a scoreless inning apiece. Street picked up his 22nd second in 22 chances, his second in as many games.

The lone hit off Latos (1-1) was a second-inning single by first baseman Tommy Medica. However, the decisive pitch by Latos turned out to be ball four to Medica as the leadoff hitter in the Padres' fifth.

Medica came around the bases without the benefit of a hit.

With center fielder Cameron Maybin at the plate, Medica stole second

-- the first stolen base of his career. He then moved to third on Maybin's fly to deep left-center.

Medica scored when Everth Cabrera battled back from an 0- count to duplicate Maybin's fly to left-center.

[to top of second column]
"I can't say I'm a tough-luck pitcher," Latos said. "I made one mistake walking the leadoff hitter. It's on me. One run will do it."

The span between the Padres one-hit wins was 23 games and 26 days.

On June 4, the Padres also got one hit in a win. The only hit in the

3-2 victory over Pittsburgh was a push-bunt single by shortstop Everth Cabrera. Pirates pitchers helped the Padres in that game with nine walks and a hit batter, and the hit did figure in the scoring.

The Padres had only three baserunners Monday night. Cincinnati right-handed reliever Sam LeCure issued a walk in the eighth.

The Reds loaded the bases against Hahn in the second, but the rookie fanned Latos to end the threat. Hahn retired 10 of the last 11 Reds he faced.

Reds catcher Devin Mesoraco doubled off right-handed reliever Dale Thayer with one out in seventh, but Carlos Quentin made a diving catch in left to end the inning and preserve the shutout.

First baseman Joey Votto opened the ninth with a single against Street for the Reds' fifth hit. Street threw a called third strike past second baseman Brandon Phillips and got right fielder Jay Bruce to ground into a game-ending double play to end Cincinnati's five-game winning streak.

NOTES: Logan White, the Los Angeles Dodgers' vice president of amateur scouting, has interviewed for the Padres' general manager vacancy. Former Marlins general manager Larry Beinfest also was interviewed, while Jason McLeod of the Cubs and David Forst of the A's declined interview invitations. Mike Hazen of the Red Sox is scheduled to be interviewed next week. ... 2B Jedd Gyorko, out since June 6 with plantar fasciitis, will have the cast removed from his left foot Tuesday.
[© 2014 Thomson Reuters. All rights reserved.]
Copyright 2014 Reuters. All rights reserved. This material may not be published, broadcast, rewritten or redistributed.