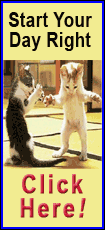 Clinging to a 4-1 lead, the Royals cashed in on two eighth-inning errors by the Minnesota Twins, scoring two big insurance runs in a 6-1 win Monday at Target Field.

The Kansas City bullpen flirted with danger all night, stranding two runners in the sixth inning and two in the seventh before Royals shortstop Alcides Escobar put the game out of reach with his second two-run double of the night. That made it a five-run game, and despite the fact Minnesota stranded two runners in both the eighth and ninth as well, the Twins never again were able to bring the tying run to the plate.

The big hit came after a pair of throwing errors by Brian Dozier. The Twins second baseman bounced a one-out throw to first that Joe Mauer couldn't scoop. Two batters later, he sailed a throw high over Mauer's head, leaving two on for Escobar, who drilled a two-base hit into the gap in left-center field.

"That helps you win ballgames when you're able to (take advantage of extra outs)," Royals manager Ned Yost said. "When you're not going good, you're not capitalizing on those things. When you're playing well, you do capitalize on mistakes. That's what we did tonight."


Twins manager Ron Gardenhire said of Dozier, "That's not like him, and I'm sure he's frustrated."

Escobar opened the scoring in the second inning, ripping a double off the wall in right field, knocking in two.

Second baseman Omar Infante drove in a run two innings later with an single to make it 3-0 before the Twins were able to scratch a run across against Royals left Danny Duffy, who faced only one batter over the minimum through four innings.

An RBI double by shortstop Eduardo Nunez made it a 3-1 game, but Royals catcher Salvador Perez hit a solo homer in the top of the sixth to increase the margin to three runs again.

"That was huge to get back to that three-run lead," Yost said. "It gives us a little leeway, a little breathing room. It gives Danny some breathing room."

After breezing through the first four innings on only 54 pitches, Duffy allowed his only run in the fifth. He was bailed out of further trouble in the sixth by reliever Aaron Crow, who got Twins third baseman Trevor Plouffe to fly out to center with two on and two outs.

Duffy (5-7) lasted 5 2/3 innings, allowing one run on four hits and two walks. He struck out three while lowering his ERA to 2.60.

"I thought he was really, really good," Yost said. "He started to get his pitch count up there a little bit in the sixth, but man, he was tremendous... commanding all of his pitches, ahead in the count. I thought he pitched a great game."

[to top of second column]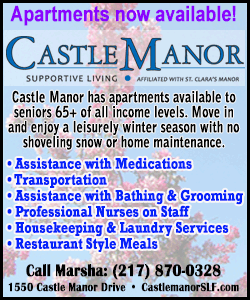 Duffy wrapped up a stellar month of June that saw him go 3-2 despite allowing just seven runs in six starts. Since being inserted into the rotation in early May, Duffy has allowed more than three runs only twice in 11 starts.

"I'm starting to feel my feet under me out there," Duffy said. "Just knowing what I can do and what I have to do, following (Perez), it's helped me out immensely. I just need to keep it where it's at and build off everything you do."

Minnesota stranded 11 runners and went 1-for-12 with runners in scoring position.

"We've gotta figure out something to get those runs in," Twins right fielder Chris Parmelee said. "Our pitching is working their (rear ends) off right now."

Minnesota right-hander Yohan Pino (0-2) gave up four runs and seven hits in 5 2/3 innings. He fanned three and walked one. Pino lost each of his past two outings after pitching seven strong innings in his major league debut June 19.

"I located the ball better today," Pino said. "I left the ball over the plate to Perez, and that's it, that's the game."

NOTES: The Twins activated INFs Trevor Plouffe and Eduardo Nunez from the 15-day disabled list. Plouffe missed 14 games with soreness in his ribs, and Nunez was also out 14 games with a strained hamstring. ... To make room on the 25-man roster, Minnesota sent INF Pedro Florimon back to Triple-A Rochester and INF Jorge Polanco to Class A Fort Myers. ... The Royals signed veteran OF/DH Raul Ibanez to a big league contract prior to the game. He was released by the Los Angeles Angels on June 21 after hitting .157 with three homers in 57 games. ... Kansas City called up INF Christian Colon from Triple-A Omaha, where he was hitting .296 with four homers and a .360 on-base percentage. ... The Royals designated OF Justin Maxwell and INF Pedro Ciriaco for assignment.
[© 2014 Thomson Reuters. All rights reserved.]
Copyright 2014 Reuters. All rights reserved. This material may not be published, broadcast, rewritten or redistributed.