Dollar steadies before Yellen and ADP data, sterling shines
Send a link to a friend Share
[July 02, 2014] By Anirban Nag
LONDON (Reuters) - The dollar held above a two-month low against a basket of currencies on Wednesday, before the release of a survey of the U.S. labour market and a speech by Federal Reserve Chair Janet Yellen that is expected to be dovish.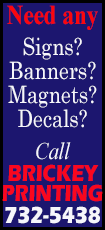 The euro lost some steam on concern policy makers will intervene verbally to keep the currency from strengthening. It fell to a 1 1/2-year low against the British pound, which was again lifted by better-than-expected data.

Sterling hit a six-year high against the dollar after forecast-busting UK construction data and more evidence of an upswing in the housing market. Both heightened expectations that the Bank of England will tighten policy before the year's end.

The dollar index was steady at 79.85, not far from a low of 79.740 struck on Tuesday. The dollar eased slightly against the yen, trading at 101.45 yen, not far from a six-week low of 101.235 yen struck on Monday.

Investors will eye the ADP jobs-market survey due at 1215 GMT along with Yellen's speech at 1500 GMT. Her recent dovish bias, especially after the latest Federal Reserve meeting, has helped lead investors to cut bets in favour of the dollar.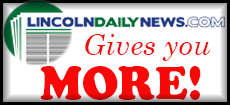 "At the time Yellen seemed determined to give as little support as possible to rate hike speculation," said Esther Reichelt, currency strategist at Commerzbank.

"This is unlikely to be any different today. But the market is waiting for Fed signals and therefore already small hints can be sufficient to affect the dollar."

The dollar's recent drop has helped the euro recover all of the ground lost since the European Central Bank announced a new round of monetary easing a month ago. The bank has its next policy meeting on Thursday.

The euro eased slightly to $1.3662, having hit a six-week high of $1.3701 on Tuesday. The euro has gained more than 1 percent in two weeks, a move that is likely to frustrate the ECB. President Mario Draghi recently warned that a strengthening currency amid low inflation was cause for concern.

"A non-event ECB may help the euro squeeze higher, at least initially. We would sell into any bounce, however, as the euro short-term rates converge to zero and given that the Fed/ECB balance sheet ratio may be close to topping out," said Valentin Marinov, currency strategist at Citi.

"Verbal intervention by Draghi or indications of unsterilized asset purchases as soon as the fourth-quarter could send the euro lower against risk-correlated currencies and the pound."
POUND SHINES

Sterling extended gains after data showed British construction activity growing at its fastest in four months, beating forecasts. The construction data is the latest in a series of forecast-beating numbers showing that the UK's economic recovery is picking up steam. [GBP/]
The pound rose to $1.7180, its highest since October 2008. A return to $1.7322 will mark its 50 percent retracement of the late-2007 to early-2009 tumble from $2.1162 to $1.3500.

Sterling also held firm against the euro. The euro dropped to a 1 1/2-year low of 79.51 pence with traders citing an option barrier at 79.50 pence that was increasingly under threat.

"Since the ECB has committed itself to fighting disinflation aggressively, it appears that irrespective of precisely when the BoE chooses to start hiking interest rates that it will tighten well before the ECB," said Jane Foley, senior currency strategist at Rabobank.

"We see scope for euro/sterling to move towards 78 pence by year end and slowly onwards towards 77 on a 12-month view."

(Editing by Larry King)
[© 2014 Thomson Reuters. All rights reserved.]
Copyright 2014 Reuters. All rights reserved. This material may not be published, broadcast, rewritten or redistributed.