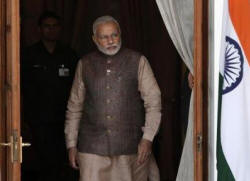 U.S. spying row overshadows McCain's trip to India
Send a link to a friend Share
[July 02, 2014] By Sruthi Gottipati

NEW DELHI (Reuters) - A visit to India by U.S. Senator John McCain on Wednesday was overshadowed by a row over reports that the National Security Agency was authorized to spy on Prime Minister Narendra Modi's party in 2010.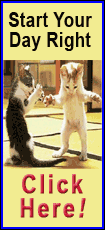 McCain canceled a news conference due to be held outside India's foreign ministry after India summoned a senior U.S. diplomat to the ministry over the spying report.

U.S. and Indian officials gave differing explanations for the cancellation, but said it was not linked to the row.

India sought an assurance that any such surveillance would not recur.

"We expect a response to be provided to us, and if these (reports) are true, an assurance that this will not happen in the future," a senior Indian official told Reuters.

Indo-U.S. relations have been delicate for months, following a major spat over the treatment of an Indian diplomat who was arrested in New York in December, an incident that was widely blamed for the resignation of the U.S. ambassador to New Delhi.

The Obama government has sought to revive ties since Modi's election in May, with an eye to ramping up bilateral trade and defense deals with India.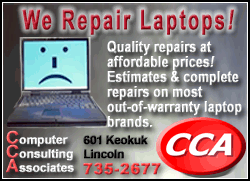 Modi was for years denied a visa for travel to the United States following religious riots while he was a state chief minister. He has responded positively to the U.S. advances and shown no resentment publicly.

McCain, whose Arizona constituency is host to some of Boeing <BA.N> and Raytheon's <RTN.N> most important defense businesses, told the Senate last week that Washington should seek to help India's economic and military development.

U.S. Secretary of State John Kerry is also expected to visit India soon.

The United States does not currently have an ambassador in New Delhi and its most senior diplomat is the charge d'affaires.

Modi's Bharatiya Janata Party (BJP) was among a handful of political organizations a U.S. court allowed the intelligence agency to spy on, according to a 2010 classified document leaked by former security contractor Edward Snowden and published by the Washington Post.

[to top of second column]
The other organizations included Lebanon's Hezbollah-allied group Amal, Egypt's Muslim Brotherhood, and the Pakistan Peoples Party, the leaked legal certification approved by U.S. Foreign Intelligence Surveillance Court showed.

BJP CAUTIOUS

The BJP, a Hindu nationalist party that had been in opposition for a decade, swept to power in May under Modi with the first outright parliamentary majority in 30 years. Modi has not publicly commented on the snooping allegation.

BJP leaders offered cautious remarks that the government would take appropriate action.

India's foreign ministry said that if the snooping reports were true, it was "extremely disconcerting" and "unacceptable" that Indian privacy laws were being undermined.

The ministry had voiced concerns a year ago about allegations that U.S. agencies spied on the Indian embassy in Washington, but critics say the issue has largely been brushed under the carpet.

(Additional reporting and writing by Frank Jack Daniel; Editing by Ron Popeski)
[© 2014 Thomson Reuters. All rights reserved.]
Copyright 2014 Reuters. All rights reserved. This material may not be published, broadcast, rewritten or redistributed.