Obama administration warns states that road funds near gone
Send a link to a friend Share
[July 02, 2014] By Mark Felsenthal

WASHINGTON (Reuters) - The Obama administration warned states on Tuesday that federal highway funds will be largely depleted in August, limiting the money states can expect to pay for road and bridge projects this summer.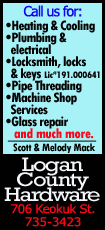 The political stalemate in Congress over transportation spending means drivers will have to endure more potholes and detour around more unsafe bridges, delaying commutes, excursions and the delivery of products to market.

Transportation Secretary Anthony Foxx told states the government will slow federal reimbursement for highway repairs in August as the U.S. Highway Trust Fund drops below a critical threshold next month. The fund is replenished by gas tax revenues, which have dried up as Americans have driven less and used more fuel-efficient cars.

Normally, states are given an allotment of funds that they are allowed to draw on throughout the year.

"States will be paid, not as they send their bills in, but every two weeks as money from the gas tax comes in," Foxx told reporters at a breakfast sponsored by the Christian Science Monitor.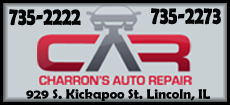 Foxx, and later, in a separate speech, President Barack Obama, urged Congress to replenish the fund by ending tax breaks and using the revenues to set aside money to repair the nation's infrastructure. The Congressional Budget Office has estimated needs for highway repair at $8.1 billion for the rest of the year.

"Soon, states may have to choose which projects to continue and which ones to put the brakes on because they're running out of money," Obama said, speaking at the Francis Scott Key Bridge between the District of Columbia and Virginia, a span that has been rated structurally deficient.

Yet even though there is bipartisan support for increased spending on infrastructure, Democrats and Republicans disagree on how to pay for it.

If Congress remains stuck over the issue, the consequences could be huge, halting or slowing work on thousands of projects. This could idle hundreds of thousands of workers at a time when the U.S. economy is finally gaining some traction.

[to top of second column]
Last week, the Senate Finance Committee began work on an $8 billion, stopgap measure aimed at shoring up the trust fund until the end of the year. Senator Ron Wyden had proposed a grab bag of revenue-raising measures to offset the costs.

But these have met with opposition from Republicans on the panel, who want to add some spending cuts to the mix. Discussions aimed at finding a solution that can pass both the House and the Senate were continuing, a panel spokeswoman said.

However, any temporary fix would require Congress to return in November after the election in the "lame-duck" session to consider a longer-term solution to the highway funding shortfall.

Obama blasted congressional Republicans for dragging their feet in approving funding for highway and bridge repairs.

"The Republican obstruction is not just some abstract political stunt," he said. "It has real and direct consequences for middle-class families across the country."

(With additional reporting by David Lawder and Annika McGinnis; Editing by Jonathan Oatis and Ken Wills)
[© 2014 Thomson Reuters. All rights reserved.]
Copyright 2014 Reuters. All rights reserved. This material may not be published, broadcast, rewritten or redistributed.