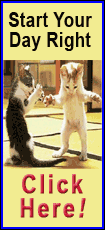 Miller, who won the Vezina Trophy as the NHL's top goaltender in 2010, joined the Vancouver Canucks on a three-year deal estimated by local media to be worth $18 million.

"I'm so happy to join the @VanCanucks. What a great day! They keep telling me it's always this sunny here," tweeted Miller, who was the most valuable player at the 2010 Winter Olympics hockey tournament staged in Vancouver.

The 33-year-old goalie split his time between the Buffalo Sabres and St. Louis Blues last season, posting a 25-30-4 record for a goals against average of 2.64 in a combined 59 games.

Spezza, a 31-year-old All-Star center, ended his 11-season career with the Ottawa Senators and signed with the Dallas Stars on a hectic day of free agency when more than 70 players traded teams.

Captain of the Senators, Spezza had requested a trade last month but turned down a possible move to the Nashville Predators before accepting the chance to link up with 22-year-old Tyler Seguin as the top two centers for the Stars.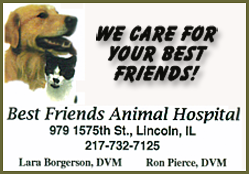 Spezza, an All-Star in 2008 and 2012, heads to Dallas along with forward Ludwig Karlsson in exchange for forwards Alex Chiasson, Nicholas Paul and Alexander Guptill, and a second-round pick in the 2015 NHL Draft.

"Ottawa was home for me ... since I was 18 years old," Spezza, who had one year left on a contract that carried a $7 million NHL salary-cap charge, told Sportsnet.

"It's bitter-sweet to leave there but I can honestly say I'm really excited about going to Dallas and the next chapter of my career here."

Spezza, selected by Ottawa with the number two pick in the 2001 NHL Draft, had played his entire career for the Senators, amassing 251 goals and 687 points in 686 games.

Iginla, an All-Star in 2002, 2008 and 2009 who scored 30 goals and had 61 points last season with the Boston Bruins, joined the Colorado Avalanche on a three-year deal as he celebrated his 37th birthday.

"Jarome's track record speaks for itself," Avalanche vice president Joe Sakic said. "He is one of the top goal scorers of all time, as well as a great leader. His addition will bolster our offense."

[to top of second column]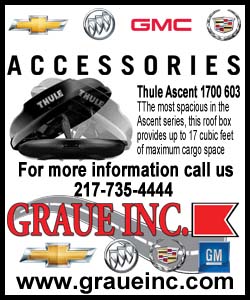 BEST ON MARKET

German Christian Ehrhoff, widely regarded as one of the best unrestricted free agent defensemen on the market, was signed by the Pittsburgh Penguins on a one-year, $4 million contract.

The 31-year-old had 33 points in 79 games last season for the Buffalo Sabres, who last week bought out the final seven seasons of his 10-year deal.

Former All-Star forward Thomas Vanek, who played for the Buffalo Sabres, New York Islanders and Montreal Canadiens last season, was signed by the Minnesota Wild on a three-year contract.

Vanek, a 30-year-old Austrian who was an All-Star in 2009, was considered as one of the top scorers available in free agency this year.

In other moves, the St. Louis Blues signed veteran center Paul Stastny, the Washington Capitals acquired defensemen Matt Niskanen and Brooks Orpik and the Chicago Blackhawks picked up center Brad Richards on a one-year deal.

Stastny, the son of Hockey Hall of Famer Peter Stastny, had five goals and five assists in seven playoff games for the Avalanche last season and joins the Blues on a four-year contract estimated by local media to be worth $28 million.

Niskanen, 27, heads to Washington on a seven-year, $40.25 million deal where he will be joined by Orpik, 34, who has been signed on a five-year contract after playing 11 seasons with the Pittsburgh Penguins.



Richards, 34, who contributed 20 goals and 31 assists in 82 games last season for the New York Rangers to help them reach the Stanley Cup Finals, goes to Chicago where he is expected be the number two center behind Jonathan Toews.

(Reporting by Mark Lamport-Stokes in Los Angeles; Editing by Gene Cherry)
[© 2014 Thomson Reuters. All rights reserved.]
Copyright 2014 Reuters. All rights reserved. This material may not be published, broadcast, rewritten or redistributed.