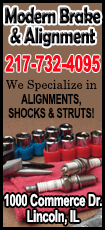 - - - -

Blue Jays 4, Brewers 1

Drew Hutchison struck out a career-best 10 while Jose Bautista and Colby Rasmus hit home runs as the Toronto Blue Jays defeated the Milwaukee Brewers 4-1.

Hutchison (6-6) held the Brewers to three hits, two walks and one run in seven innings.

Brewers right-hander Marco Estrada (7-5) allowed six hits, one walk and two runs in six-plus innings.

Bautista homered in the first inning before Rasmus added to the lead when he led off the fifth with his 12th homer of the season.

- -

Angels 8, White Sox 4 (first game)

Center fielder Mike Trout and first baseman Albert Pujols hit back-to-back home runs in the fifth inning to turn a 3-0 deficit into a 4-3 lead as the Angels surged to an 8-4 victory over the Chicago White Sox in the first game of a double header.

Los Angeles (46-35) added runs in the sixth, seventh, eighth and ninth to give right-handed starter Garrett Richards some added run support.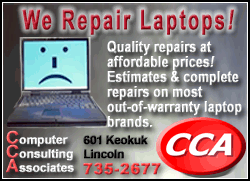 Designated hitter Josh Hamilton (2-for-4) provided a solo homer in the seventh.

Richards (9-2) allowed the 26th homer of the season by Jose Abreu in the first inning, but he gave up only one other hit in his eight-inning outing, striking out nine.

- -

Tigers 3, Athletics 0

Rick Porcello pitched a four-hitter for his second straight shutout, running his scoreless innings string to 25 1/3, and hot-hitting J.D. Martinez clubbed a two-run home run to lead the Detroit Tigers to a 3-0 victory over the Oakland Athletics.

Porcello turned in only the third complete game of his career, throwing just 95 pitches.

Martinez got hold of a first-pitch changeup from lefty Brad Mills (1-1) and put it into the left field seats one out after second baseman Ian Kinsler led off the sixth with a single.

- -

Pirates 3, Diamondbacks 2

Starling Marte hit a two-run double in the ninth inning, moved to third on a throwing error on shortstop Nick Ahmed before scoring the winning run on Ike Davis' single as the Pittsburgh Pirates beat the Arizona Diamondbacks.

Diamondbacks left-hander Wade Miley carried a two-hit shutout into the ninth but was lifted after giving up back-to-back singles to second baseman Neil Walker and pinch-hitter Gregory Polanco to start the inning.

Closer Addison Reed (1-4) suffered his fourth blown save in 23 chances.

Right fielder Josh Harrison flied out to center field and Walker advanced to third before Marte, the left fielder, drove a double off the top of center-field fence to tie the score.

- -

Orioles 8, Rangers 3

Steve Pearce, Nelson Cruz and Caleb Joseph all homered for Baltimore as the Orioles kept their recent power display going in an 8-3 victory over the Texas Rangers.

The Orioles (44-39) hit three homers in the first two innings against Texas (37-46) right-hander Nick Martinez (1-6).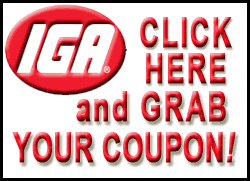 Cruz and Pearce hit solo homers while Joseph's two-run shot gave the Orioles the lead for good in the second inning.

Right fielder Nick Markakis also helped the Orioles with two RBIs.

- -

Rays 2, Yankees 1

David Price struck out nine in seven innings and the Tampa Bay Rays extended their winning streak to four games with a 2-1 victory over the New York Yankees.

Price (7-7) held the Yankees to one run on four hits and three walks.

The Yankees' biggest threat came in the fourth after Tampa Bay shortstop Ben Zobrist's throw on a rundown hit Jacoby Ellsbury in the back, allowing Derek Jeter to score the tying run with nobody out in the fourth.

First baseman James Loney started the sixth by hitting the go-ahead home run off New York right-hander Hiroki Kuroda (5-6).

- -

Nationals 7, Rockies 1

Jayson Werth had two hits and three RBIs and pitcher Stephen Strasburg allowed just one run as the Washington Nationals beat the Colorado Rockies 7-1.

Werth, the Nationals' right fielder who also walked twice, had an RBI double in the first and a two-run double in the fourth.

Strasburg (7-6) gave up one run and five hits with eight strikeouts in 7 2/3 innings.

Second baseman DJ LeMahieu broke up the shutout bid with a solo homer in the eighth to make it 7-1.

- -

Braves 5, Mets 4

Four Atlanta Braves relievers combined to retire 15 of the game's final 16 hitters, helping the Braves beat the New York Mets 5-4 for their sixth straight victory.

Rookie Shae Simmons (1-0) picked up his first major league win by pitching one and 2/3 hitless innings.

The Braves bullpen followed with scoreless innings from Luis Avilan and Jordan Walden, who allowed a lone hit.

Closer Craig Kimbrel struck out the side in the ninth to earn his 26th save.

Atlanta tied it 2-2 in the bottom of the third then scored three runs in the fourth.

- -

[to top of second column]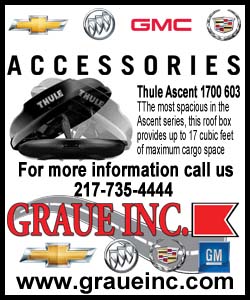 Marlins 5, Phillies 4 (11 innings)

Ed Lucas hit a one-out, walk-off single in the bottom of the 11th inning to lead the Miami Marlins to a 5-4 win over the Philadelphia Phillies.

Miami's winning rally started when pinch-hitter Jeff Baker singled off Phillies reliever Justin De Fratus and was bunted to second by left fielder Christian Yelich.

That set the stage for Lucas and on a 2-2 pitch, he went the other way and lofted a soft liner just over the head of first baseman Ryan Howard.

The Phillies tied the score 4-4 in the eighth, hitting consecutive homers.

- -
Cubs 2, Red Sox 1

Luis Valbuena drove in the go-ahead run with a sacrifice fly off Boston Red Sox closer Koji Uehara in the ninth inning and then made a game-saving stop to end the game, leading the Chicago Cubs to a 2-1 win over the Red Sox.

Uehara (3-2) yielded a leadoff single to first baseman Anthony Rizzo before shortstop Starlin Castro moved him to third with a double to left.

Valbuena then brought Rizzo home with a sacrifice fly to shallow right.

- -

Twins 10, Royals 2

The Minnesota Twins scored three runs in the fourth inning and five more in the sixth in a 10-2 win over the Kansas City Royals.

Shortstop Eduardo Nunez led the offensive charge for the Twins with three hits, including a solo home run to lead off the sixth and an RBI single in the fourth.

Designated hitter Kendrys Morales, catcher Kurt Suzuki and left fielder Chris Parmelee also had multi-hit games for the Twins.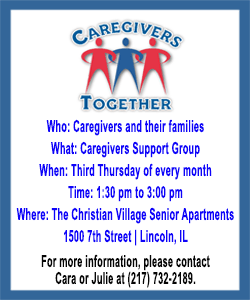 - -

Mariners 13, Astros 2

Hisashi Iwakuma worked six strong innings as the Seattle Mariners produced a seven-run sixth inning in a 13-2 victory over the Houston Astros.

Iwakuma (6-4) allowed one run on seven hits with seven strikeouts and no walks.

Second baseman Robinson Cano, third baseman Kyle Seager, first baseman Logan Morrison, catcher Mike Zunino and left fielder Dustin Ackley collected RBI doubles in the sixth.

- -

Angels 7, White Sox 5 (second game)

The Los Angeles Angels' beat the Chicago White Sox 7-5 in the second game of a doubleheader.

Right-fielder Kole Calhoun (2-for-4) and second baseman Howie Kendrick (2-for-3) each scored twice and drove in two runs to lead the way for Los Angeles, including Calhoun's key a two-run homer in the fifth inning.

- -

Giants 5, Cardinals 0

Right-hander Tim Lincecum followed up his no-hitter with eight shutout innings to pitch the San Francisco Giants to a 5-0 victory over the St. Louis Cardinals.

Third baseman Pablo Sandoval belted his 100th career home run, a two-run shot in a three-run fourth inning, and right fielder Hunter Pence had two hits and scored twice, highlighting an eight-hit Giants attack on four Cardinals pitchers.

Lincecum (7-5) allowed four hits in his 113-pitch effort. He walked two and struck out six.

- -

Padres 8, Reds 2

Seth Smith had three hits, including his ninth homer, and Carlos Quentin drove in three runs with a 416-foot homer and a sacrifice fly as the San Diego Padres produced 16 hits in an 8-2 rout of the Cincinnati Reds.

In addition to right fielder Smith's three hits, left fielder Quentin, catcher Yasmani Grandal and shortstop Alexi Amarista each had two hits for the Padres.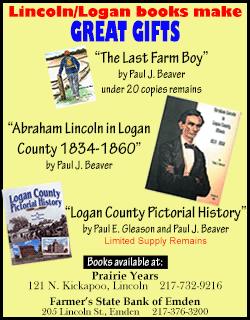 - -

Indians 10, Dodgers 3

The Cleveland Indians turned a triple play that sparked two video reviews as they rolled to a 10-3 victory over the Los Angeles Dodgers at Dodger Stadium.

The Indians turned a triple play in the fourth as Gonzalez lined out to Brantley in left, Brantley's throw to the plate retired Dee Gordon before Yasiel Puig was thrown out at second.

Cleveland right fielder David Murphy went 3-for-4 while left fielder Michael Brantley, second baseman Jason Kipnis, first baseman Nick Swisher and catcher Yan Gomes added two hits apiece.

- - (Compiled by Ben Everill)
[© 2014 Thomson Reuters. All rights reserved.]
Copyright 2014 Reuters. All rights reserved. This material may not be published, broadcast, rewritten or redistributed.