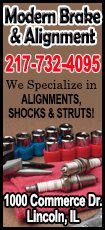 Weak manufacturing data from Germany took the wind out of European shares and the euro in early trading, but for the most part moves were minor and there was little reaction from the region's bond markets.

The dollar, meanwhile, was up for its fifth straight day against a basket of other major currencies - its longest streak of gains since October - supported by the steady climb in U.S. bond yields since last week's robust U.S. jobs report.

"Overall the dollar is a bit stronger and that will remain in place over the next week," said Vasileios Gkionakis Global Head of FX Strategy for UniCredit in London.

"Rates in the U.S. are going to grind higher, dollar/yen is going to grind higher and probably in the next week or two against the euro as well."

German industrial output fell 1.8 percent on the month in May, its biggest drop in more than 2 years, confounding expectations of unchanged industrial output in Europe's powerhouse.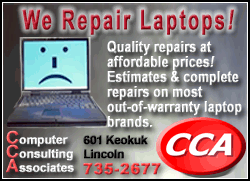 The DAX in Frankfurt fell 0.3 percent, a top faller in Europe along with the French CAC, which was down 0.4 percent after pharmaceuticals heavyweight Sanofi warned currency effects would dent its earnings.

"It's just more evidence that overall economic growth has slowed down in the second quarter from the strong first quarter," Ioan Smith, director at KCG, said.

The pan-European FTSEurofirst 300 .FTEU3 was down 0.1 percent to 1,392.31, having gained 1.7 percent last week, its biggest weekly rise since March.

EARNINGS

Global shares rallied broadly last week, pushing MSCI's All World share index to a record high, as U.S. employment growth smashed forecasts and unemployment fell to near a six-year low of 6.1 percent.

Investors are now looking at whether record share prices will be justified by quarterly earnings reports and forecasts in the United States and elsewhere, with aluminum producer Alcoa kicking off the U.S. earnings season on Tuesday.

Analysts polled by Reuters expect earnings growth of 6.2 percent for the second quarter, and a return to double-digits in the third and fourth quarters of 10.9 percent and 11.9 percent, respectively.

"People said the U.S. earnings would be bad for January-March but in the end the profits were up. I would expect decent results (this time)," said Tsuyoshi Shimizu, chief strategist at Mizuho Asset Management.

Despite the improvement in the job market, the Federal Reserve is widely expected to keep interest rates near zero for at least a year even as it trims its bond-buying stimulus.
In addition, two other major central banks - the European Central Bank and the Bank of Japan - are committed to stimulus, keeping cheap money sloshing around possibly for years.

Still, U.S. bond yields jumped after the jobs data, with the rate-sensitive two-year yield staying near a 10-month high.

The two-year U.S. yield stood at 0.528 percent on Monday, having risen to 0.532 percent on Thursday, when the jobs report came out.
DOLLAR DEMAND

The dollar index rose to 80.300, the highest level in a week and a half, having recovered from a two-month low of 79.740 on Tuesday.

As a result, the euro was on the back foot at $1.3586 down from last week's six-week high of $1.3701. The yen traded at 102.11 yen to the dollar, also off a six-week high of 101.235 set a week ago.

In emerging markets, the Indonesian rupiah jumped 1.5 percent to hit a five-week high of 11,680 rupiah to the dollar as local share prices rose ahead of the presidential election on Wednesday.

Former special forces chief Prabowo Subianto and Jakarta Governor Joko "Jokowi" Widodo are running neck-and-neck in opinion polls but markets were buoyed by Jokowi's good chances as he is seen as more market-friendly.

Among commodities, U.S. crude oil futures traded little changed at $103.97 per barrel, near Friday's low of $103.67, as Libya geared up to resume exports after the end of a rebel group's almost year-long blockage of two major ports.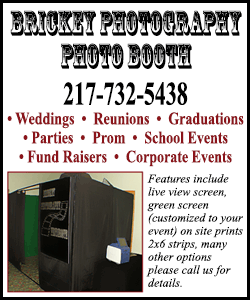 With safe-haven assets out of favor, spot gold slipped 0.6 percent to $1,312.40 an ounce, after five consecutive weekly gains. Silver fell 1 percent.

(Editing by Susan Fenton)
[© 2014 Thomson Reuters. All rights reserved.]
Copyright 2014 Reuters. All rights reserved. This material may not be published, broadcast, rewritten or redistributed.