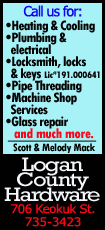 All but three of the 21 analysts polled by Reuters predicted that growth either stabilised or edged up between April and June, reinforcing the view that authorities have successfully arrested a cooldown with a modest loosening in policies.

Indeed, even though economists expect the headline growth rate to cling to an 18-month low of 7.4 percent, they also believe that China's export and manufacturing sectors likely enjoyed their best performances in several months in June.

"We expect China's upcoming June and second-quarter data to show an economy that is still recovering," UBS analysts said in a note to clients.

"With more easing measures underway and an ongoing export recovery, sequential growth momentum should warm up further in the third quarter."

China's economic growth quickened in the second quarter from the previous three months, but further modest government support measures will still be needed, Premier Li Keqiang said on Monday, without giving a GDP figure.

When June data is released in coming days, investors may get clues on just how much more may be needed on the stimulus front to maintain the recently regained momentum.


Exports are forecast to rise 10.6 percent in June from a year ago, faster than May's 7 percent expansion and the best showing in five months. Imports likely snapped back into positive territory, growing 5.8 percent, after May's 1.6 percent drop.

Growth in China's trade sector has gained traction in recent months, helped by an improving U.S. economy and as the government gave exporters more tax breaks, credit insurance, and currency hedging options.

Manufacturing output, which accounted for 45 percent of China's gross domestic product in 2012, is forecast to have grown 9 percent in June, up a shade from May's 8.8 percent.

Faced with the need to cut China's dependence on exports and investment for growth, Beijing tried earlier this year to convince investors it is willing to slightly miss its annual growth target in exchange for better-quality growth.

But authorities seem to have since changed their minds after weak data early in the year.

Premier Li said last month that he expects the 2014 GDP growth target of 7.5 percent to be met or exceeded and vowed the economy would not suffer a hard landing.

The comments reinforced market expectations that Beijing would roll out more stimulus measures if needed.

Recent business surveys signal factory activity may be starting to stabilise after an unsteady start to 2014, while the services sector continues to expand strongly.

Still, some economists warn the economic recovery appears patchy, with a cooling property market and high local government debt levels remaining as key risks. Faltering euro zone growth could also keep expected export gains in check.
TARGETED MEASURES

Since April, China has steadily loosened policy by reducing the amount of cash that some banks have to hold as reserves, instructing regional governments to quicken their spending, and hastening the construction of railways and public housing.
And analysts say Beijing is likely to unveil more stimulus measures in coming months if the property sector shows signs of

a sharper slowdown which could spillover into the broader economy. New home construction starts are already down by nearly a fifth.

The real estate sector accounts for more than 15 percent of China's economic output and directly impacts 40 other business sectors.

"For the economy to rebound fully, we believe policy continuity, along with further easing, are necessary," Shen Jianguang, an economist at Mizuho, said in a note.
Growth in fixed-asset investment, which is closely tied to the property market, is forecast to have hovered at 17.2 percent in the first six months of 2014. That is unchanged from the rate of growth seen in the first five months of the year as slackening real estate investment drags on overall spending.

In the meantime, analysts believe Beijing will keep monetary conditions accommodative.

The broad M2 money supply measure probably expanded 13.5 percent in June from a year ago, up a touch from May's 13.4 percent. Banks are forecast to have lent 915 billion yuan ($147.57 billion) in June, up from May's 870.8 billion yuan.

Price pressures also likely stayed within the government's comfort zone, giving policymakers room for further easing if required.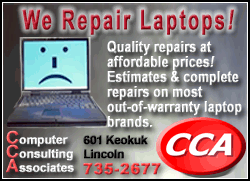 Annual consumer inflation is expected to ease to 2.4 percent in June, well below the central bank's 3.5 percent target for 2014, while the producer price index is likely to have dropped 1 percent.

($1 = 6.2006 yuan)

(Reporting By Xiaoyi Shao and Koh Gui Qing; Editing by Kim Coghill)
[© 2014 Thomson Reuters. All rights reserved.]
Copyright 2014 Reuters. All rights reserved. This material may not be published, broadcast, rewritten or redistributed.