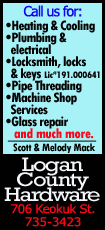 Now, Lee Hae-jin is stepping onto the world stage with Line, a messaging app developed by a subsidiary in Japan to overcome downed communications after the 2011 earthquake and tsunami.

But Lee will face a very different market to the one that welcomed Naver.com. Instead of developing a local lead and fending off a global giant, Lee will have to take on established rivals in an international context.

"I am playing the part of an attacking winger who needs to run to break through the global market," Lee, 47, said recently, referring to a goal-scoring role in soccer akin to that of FIFA Player of the Year Cristiano Ronaldo.

Line has lured 470 million users with its simple design and elaborate emoticons, such as a cartoon happy-go-lucky rabbit. Its user base eclipses that of local peer Kakao Corp's KakaoTalk and places Line nearer Tencent Holdings Ltd's WeChat and Facebook Inc's WhatsApp.

To fund expansion and close the gap, bankers familiar with the matter said Naver is considering selling shares of Line Corp in Tokyo, New York or both. They said any initial public offering could value the subsidiary at up to $20 billion.

On listing plans, Line and Naver declined to comment.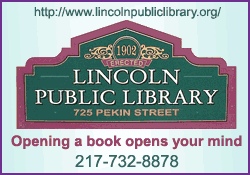 GOOGLE

Lee founded Naver.com in 1999 to rival the portal of Daum Communications Corp and Korean-language versions of foreign entrants such as Yahoo! Inc.

Naver.com attracted clicks with features such as a user question-and-answer forum and a search engine which displays results from news, blogs and other categories on a single page.

The portal built up such a lead that its search engine makes up 75 percent of the search market, according to researcher KoreanClick. Google, which embarked on a major push in Korea in 2006, holds 2 percent.

That put South Korea in a handful of markets including China and Russia where Google is not the dominant force. It also left Naver the country's fifth-most valuable stock with a capitalization of 27 trillion won ($26.76 billion).

But in just three years, Line has grown to account for nearly a quarter of Naver's 638 billion won in January-March revenue by selling ads, games and emoticons, known as stamps.

Around 80 percent of Line's revenue comes from Japan. Elsewhere, Thailand and Indonesia are big markets in terms of user numbers, and as part of its global expansion, Line has made inroads in Mexico and the United States.

The messaging market is still growing and it is likely to take a couple years before any app solidifies itself as a leader in particular countries, said Tom Mowat, principal analyst at Analysys Mason.

"The next few years will be decisive for the global messaging market," Lee said in rare public appearance at a conference on the resort island of Jeju.

"So we will concentrate on growing our user base in the near term as opposed to profitability."

UNCONVENTIONAL

Lee's rise to the pinnacle of South Korea's digital economy was unconventional in a country where business is dominated by conglomerates and startup hits are rare.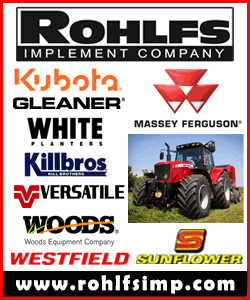 His early career epitomized mainstream success. He earned degrees at top schools Seoul National University and Korea Advanced Institute of Science and Technology, then started his career at Samsung SDS, the IT arm of Samsung Group.

But Lee, who declined to be interviewed for this article, walked away from the country's biggest conglomerate to launch Naver.com.

Those who know Lee said he is soft-spoken, has a sharp sense of humor, and will willingly defer to others better informed of a particular subject. They also said he is widely read and even reads the latest web comics published through Naver.

"Lee isn't someone who you would describe as a person who commands the room with sheer charisma, and he himself worried about that at one point," said a close friend, who declined to be identified due to the personal nature of the relationship.

"He is the most tenacious competitor I have ever seen," the friend said. "After deciding to go global, he wants to stick with it until the bitter end."
LOYALTY

Going global means nothing short of taking on Facebook and Tencent, and Line has neither the financial backing of WhatsApp nor the variety of features such as taxi booking offered over WeChat.

That heightens the challenge of retaining users in a market where it is common to switch between apps to accommodate the preferences of contacts.

The messaging market is "starting to feel an awful lot like cheap prepaid cellular," said Analysys Mason's Mowat. "High churn (user turnover), and there's not necessarily any customer loyalty beyond the convenience of it."

Another challenge to ensure long-term growth is how to boost advertising revenue, said Alpha Asset Management's Hong Jeong-woong, who manages funds holding Naver shares.

Line needs to analyze its vast amount of data and devise something different in in-app advertising, Hong said. "But Naver hasn't shown much on this end and I haven't heard anything concrete from the company executives."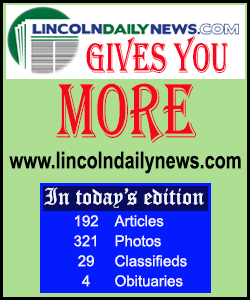 ($1 = 1009.1000 South Korean Won)

(Additional reporting by Emi Emoto and Teppei Kasai in TOKYO; Editing by Tony Munroe and Christopher Cushing)
[© 2014 Thomson Reuters. All rights reserved.]
Copyright 2014 Reuters. All rights reserved. This material may not be published, broadcast, rewritten or redistributed.