Losing Senate candidate in Mississippi may challenge results
Send a link to a friend Share
[July 07, 2014] By Jonathan Kaminsky

(Reuters) - The defeated challenger in last week's Mississippi Republican U.S. Senate primary took an initial step Thursday toward challenging the election result, with his campaign formally seeking access to ballots cast in the race.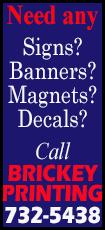 Chris McDaniel, a state senator backed by the conservative Tea Party movement, has said the bitterly fought election was stolen with votes illegally cast by Democrats for his opponent, six-term U.S. Senator Thad Cochran.

McDaniel spokesman Noel Fritsch said the McDaniel campaign, after reviewing voting records in 51 of 82 counties, has uncovered 4,900 voting irregularities, most of them Democratic primary voters improperly casting ballots in the June 24 Republican runoff.

The campaign has not provided documentation of the alleged irregularities.

"We are not saying Democrats are not eligible to cross over," Fritsch said. "But Democrats crossing over after voting in the Democrat primary is against state law."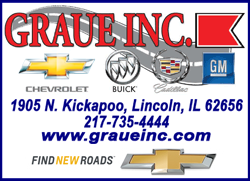 The campaign on Thursday served papers to Clayton Cochran, Senator Cochran's son, seeking access to ballots in a move Fritsch said could presage a formal challenge of the results, which the state Republican party is expected to certify next week.

McDaniel lost to Cochran by over 6,700 votes in the runoff after besting him by roughly 1,400 votes in the June 3 primary while falling short of an outright majority.
Many of Mississippi's Democrats are black. The Cochran campaign, which courted black Democrats before the runoff to broaden its base, has dismissed McDaniel's assertions of illegal voting as unfounded.

"This whole challenge is frivolous," said Jordan Russell, spokesman for the Cochran campaign. "If he wants to look at the ballots, then fine, we'll go look at the ballots."

(Reporting by Jonathan Kaminsky in New Orleans; Editing by Doina Chiacu)
[© 2014 Thomson Reuters. All rights reserved.]
Copyright 2014 Reuters. All rights reserved. This material may not be published, broadcast, rewritten or redistributed.