California lawmakers pass tax credit for developer of stealth bomber
Send a link to a friend Share
[July 07, 2014] By Sharon Bernstein

SACRAMENTO Calif. (Reuters) - California lawmakers on Thursday passed a tax credit meant to lure aerospace companies working on a new stealth bomber to the state, but the measure will benefit only one of two teams of companies fighting to win the contract.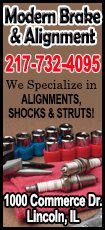 The plan to offer $420 million in tax breaks to an unnamed aerospace company, said by both sides to be Lockheed Martin Corp, exposed sharp divisions among Democrats and led many in the party's progressive wing to vote against the measure.

"This is just more corporate welfare, ladies and gentlemen," said Democratic state Senator Ben Hueso. "This is money we don't need to pay out, leaving our state to people who don't need it."

News of the proposed tax credit, spearheaded by the economic development office of Democratic Governor Jerry Brown, sparked ire from another company competing for the $55 billion stealth bomber contract, Northrop Grumman Corp, whose aerospace division is based in Southern California and had already promised to build the planes in the state if it won the federal contract.

"Obviously, we felt that was an unfair advantage," said Northrop Grumman spokesman Tim Paynter. "All we're looking for is a level playing field."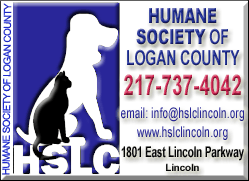 Representatives for Lockheed could not immediately be reached.

It was not clear why lawmakers and the governor decided to offer credits to one company and not the other. Campaign finance reports for Brown and the bill's authors, Assemblyman Steve Fox and Senator Steve Knight, did not show recent contributions as of July 3 from Lockheed or Boeing Co, the primary contractor that has teamed up with Lockheed.

But as supporters scrambled for votes, senate Democratic leader Darrell Steinberg promised the legislature would also take up a tax credit to benefit Northrop when it returns from summer recess in August. Brown's representatives said the governor would support such an effort.

[to top of second column]
Steinberg, who along with other lawmakers said wording in the bill limiting the break to "subcontractors" referred to Lockheed, said the tax credits would bring jobs.
"I don't like businesses sometimes pitting states against each other," Steinberg said. "But I also think we cannot afford to sit on our hands and not fight for our economic future."

Mike Rossi, Brown's Senior Advisor for Jobs and Business Development, said the tax credit is part of the governor's efforts to encourage businesses to expand operations in California.

"The state is actively pursuing opportunities to spur job creation in manufacturing and aerospace," Rossi said through a spokesman.

(Reporting by Sharon Bernstein; Editing by Ken Wills)
[© 2014 Thomson Reuters. All rights reserved.]
Copyright 2014 Reuters. All rights reserved. This material may not be published, broadcast, rewritten or redistributed.