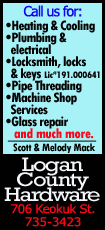 Terrance Doddy, 36, of Rockford, Illinois, was apprehended in Beloit, Wisconsin, after leading police on a high-speed car chase across the Illinois-Wisconsin border, police said. Police earlier in the week said his first name was spelled Terence.

Doddy is suspected of killing a woman at a rest stop west of Chicago and taking her car a day after killing a man in the northern part of the state, authorities said.

The car chase began when the stolen vehicle was spotted by an Illinois State Police trooper, Rockford police said in a statement.

Attempting to flee police at speeds exceeding 100 mph (160 kph), Doddy lost control of the car and crashed into a tree on Highway 81 in Beloit, police said.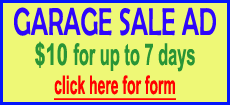 "After a short struggle, Doddy was taken into custody," police said in the statement.

He was hospitalized for treatment of non-life-threatening injuries suffered in the crash, police said.

Doddy is wanted in the killings of Todd Hansmeier, 37, on Monday in Rockford and Tonya Bargman, 44, at a rest stop on Interstate 39 about 40 miles (64 km) south of Rockford on Tuesday night.

Police have said surveillance video showed Bargman being attacked by a man as she left a restroom at the Willow Creek rest stop.
Doddy was seen leaving the rest stop in Bargman's car, police said.

He faces charges of first-degree murder and domestic battery in connection with the earlier incident, police said. No charges have yet been established in connection with the rest stop incident, a Rockford police spokesman said.

(Reporting by Barbara Goldberg in New York; Editing by Ellen Wulfhorst and Peter Cooney)
[© 2014 Thomson Reuters. All rights reserved.]
Copyright 2014 Reuters. All rights reserved. This material may not be published, broadcast, rewritten or redistributed.