California man says was 'eye to eye' with attacking shark
Send a link to a friend Share
[July 07, 2014] (Reuters) - A California man said on Sunday he was "eye to eye" with a great white shark before an attack he thought would kill him as he swam near Manhattan Beach in Southern California.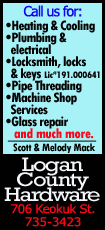 Steven Robles, who suffered chest wounds in the attack on Saturday, said he was able to pull the 7-foot (2-meter) shark off his body. The fish came at Robles while caught on a line from a fisherman who was on a nearby pier.

"I saw it coming real close to me and then it made a very sharp left turn and lunged right at my chest," Robles told CNN.

"I saw this shark eye to eye, staring at me as it was crunching into my chest. Just out of instinct, I took my right hand and grabbed its nose and tried to pry it off of my chest. And once it released itself, it disappeared immediately. It didn't come back."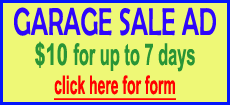 Robles is a distance swimmer who each Saturday morning swims between two piers with friends. Sharks congregate near the pier and the fish was agitated about being on the line, he said.
"I felt the shark biting into me and I was like, 'Oh my God, this is it, I'm going to die," Robles told CNN. "I just said, 'No, I'm going to get this thing off of me.'"

Robles was taken by ambulance to a hospital and was back home on Sunday.

(Reporting by Kevin Murphy in Kansas City; Editing by Ian Simpson adn Nick Macfie)
[© 2014 Thomson Reuters. All rights reserved.]
Copyright 2014 Reuters. All rights reserved. This material may not be published, broadcast, rewritten or redistributed.