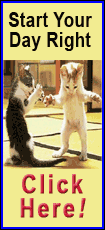 Jeff Locke pitched eight strong innings and catcher Russell Martin hit a two-run double in the first inning to key the Pittsburgh Pirates' 6-2 win over the Philadelphia Phillies on Sunday and spoil A.J. Burnett's return to Pittsburgh.

The Pirates took all three games to sweep the Phillies, the first of the season for Pittsburgh.

Locke (2-1) allowed just two runs -- one earned -- and three hits with four strikeouts and one walk. The left-hander raised his career record against the Phillies to 3-0 and the Pirates have won each of his last five starts.

Burnett, who was making his first start at PNC Park since leaving the Pirates for the Phillies as a free agent in the offseason, took Locke under his wing during his two years with the Pirates.

"The results weren't there to win the ballgame on my end, but me going up against him and how he did, it makes me feel good," Burnett said. "You see the way he's throwing the ball, you see his approach, his confidence. You've got to tip your cap to the guy. He was on and he was pounding the strike zone."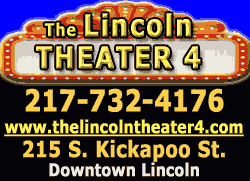 Burnett (5-8) allowed three runs and five hits in seven innings. He struck out seven and walked two.

Burnett, who won 26 games during his two years in Pittsburgh, received a warm ovation when he took the mound to start the bottom of the first inning.

"They made me feel at home," Burnett said. "It caught me a little off guard, to be honest. I didn't know what to expect. It was very nice. Very classy. It meant a lot."

Locke and Burnett had lunch together Friday before the start of the series then spoke briefly before the game.

"It didn't even feel like we were playing a Major League Baseball game," Locke said. "Before we got in the bullpen, we just told each other to have fun today, go get 'em. Pound down. He did a great job. I threw the ball well and I guess that's all you can really ask for."

Center fielder Andrew McCutchen had two hits, including a triple that drove in the first run in a three-run eighth inning that put the game away. McCutchen scored on left fielder Starling Marte's single and shortstop Jordy Mercer hit a sacrifice fly for his fifth RBI of the series.

McCutchen is 11-for-21 (.524) with six RBIs in his last five games and 20-for-52 (.385) in his last 13 games.

[to top of second column]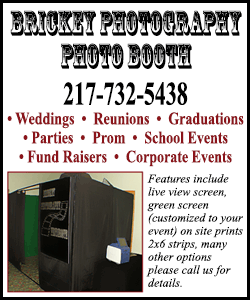 The two teams at opposite ends of Pennsylvania are heading in opposite directions. The Pirates won for the 12th time in their last 15 games to move a season-high six games above .500 at 47-41 and the Phillies lost for ninth time in their last 10 games to fall a season-worst 14 games below .500 at 37-51.

"It's always fun for everybody when we're playing the kind of baseball that we expect to play," Pirates manager Clint Hurdle said.

Right fielder Marlon Bryd hit his 18th home run, a solo shot in the seventh inning that drew the Phillies to 3-2. He finished with two of the Phillies' four and drove in both their runs.

"Marlon has been the most consistent guy we've had all year," Phillies manager Ryne Sandberg said. "We need more guys to chip in more consistently."

NOTES: The Pirates placed INF Clint Barmes on the 15-day disabled list with a strained right groin that is expected to sideline him for at least a month. INF Michael Martinez was recalled from Triple-A Indianapolis. ... Phillies C Carlos Ruiz, on the seven-day concussion disabled list since June 27, is "still a ways away" from playing, according to general manger Ruben Amaro, who said the team will have a better idea of a potential timetable for a return after he undergoes more testing Monday. ... Phillies 1B Ryan Howard and 2B Chase Utley were out of the starting lineup as they got routine days off. ... Philadelphia opens a four-game series at Milwaukee on Monday night with Phillies LHP Cole Hamels (2-5, 2.98 ERA) facing Brewers RHP Marco Estrada (7-5, 4.94 ERA). ... Pittsburgh plays the Cardinals on Monday night in St. Louis to open a four-game series with Pirates RHP Charlie Morton (5-9, 3.30 ERA) opposing St. Louis RHP Adam Wainwright (11-4, 1.89 ERA).
[© 2014 Thomson Reuters. All rights reserved.]
Copyright 2014 Reuters. All rights reserved. This material may not be published, broadcast, rewritten or redistributed.