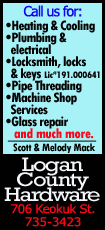 There will be painful losses as well as deceivingly simple victories such as the one Wheeler recorded Sunday, when the right-hander threw 6 1/3 workmanlike innings to lead the Mets past the Texas Rangers, 8-4, at Citi Field.

Wheeler (4-8) wasn't nearly as dominant Sunday, when he had just one 1-2-3 inning, as he was against Miami 17 days earlier, when he faced one batter over the minimum in the Mets' 1-0 win.

But in allowing one run in 6 1/3 innings for the second straight start, Wheeler provided more evidence that he's going to be less prone to the types of meltdowns he endured on June 25, when he followed up the shutout against the Marlins by giving up six runs in a career-low two innings against Oakland.

"We've got a young pitcher on our hands who's going to be really, really good," Mets manager Terry Collins said of Wheeler, whom the Mets acquired from San Francisco in 2011, two years after the Giants selected Wheeler with the sixth pick of the draft.

"And as I've told Zack: When you come with that kind of pedigree and everybody's throwing their hopes on you and you have a bad outing, all of a sudden (people ask) 'What's wrong? What's wrong?' Nothing's wrong. It's a learning process."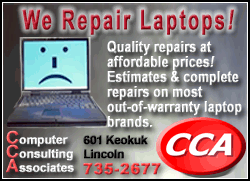 On Sunday, that process included minimizing the damage -- Wheeler gave up six hits and two walks but allowed just two runners past first base -- and regaining his rhythm and mechanics, which eluded him for a time in the third and fourth innings.

"It's a big day for me," Wheeler said. "I haven't always been able to find it (again) after I lose the mechanics and the rhythm."

Rangers left fielder Shin-Soo Choo belted Wheeler's second pitch of the game for a double but was stranded at third. The only other Rangers player to reach scoring position against Wheeler was catcher Robinson Chirinos, who homered with two outs in the fourth.

Catcher Anthony Recker, who capped the Mets' five-run first inning with a three-run homer, said Wheeler was able to do Sunday what he couldn't on June 8, when he never found his mechanics against the Giants and was lifted after 3 2/3 innings.

"He really pushed through it today," Recker said. "Above anything else, I've seen him get a little bit frustrated at times. Today, I never really got that sense from him. He just seemed to be kind of calm and staying within himself for the most part. He did a really good job."

The Mets (39-49) batted around in the first against Rangers right-hander Nick Tepesch, who gave up all five runs with two outs, before withstanding a late Texas rally to win the three-game series. It was just the Mets' third series win in 10 series dating to June 3.

First baseman Lucas Duda's double scored right fielder Curtis Granderson, who led off the game off with a double. After left fielder Kirk Nieuwenhuis walked, center fielder Juan Lagares singled home Duda before Recker homered just beyond the left field wall.

[to top of second column]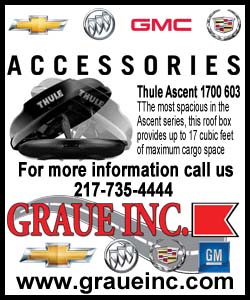 Nieuwenhuis homered leading off the sixth inning and second baseman Daniel Murphy's RBI double in the seventh scored Granderson. Shortstop Ruben Tejada was 2-for-3 with an RBI single in the eighth.

Mets third baseman David Wright went 0-for-4 as his hitting streak ended at 11 games.

The Rangers (38-50) have won just two of their last 10 series since June 3, a 31-game stretch in which they have gone 9-22.

Center fielder Leonys Martin had two hits, including a two-run homer in the Rangers' three-run seventh. Right fielder Alex Rios led off the seventh with a homer.

"We kept fighting to put runs on the board," Rangers manager Ron Washington said. "Just not enough to make up for that beginning that they had."

Tepesch (3-4) settled down after the Mets' early outburst and retired 15 of the final 18 batters he faced. He allowed six runs, five hits and four walks while striking out four in six innings.

"He hung in there," Washington said. "I wasn't certain how far he was going to be able to get, but he got us through six."

NOTES: The Mets placed LHP Jonathon Niese on the 15-day disabled list with a strained shoulder and recalled RHP Buddy Carlyle from Triple-A Las Vegas. Niese is 5-4 with a team-best 2.96 ERA in 17 starts. ... Niese's next turn in the rotation on Wednesday will be taken by RHP Dillon Gee, who threw a successful bullpen session Sunday morning. Gee has not pitched for the Mets since May 10. ... The Rangers' one through eight batters were the same Sunday as they were Saturday. They have not used the same lineup in consecutive games since June 5-6. ... RHP Nick Tepesch singled in the fifth for his first major league hit. All three Rangers starters in the series -- Tepesch and RHPs Yu Darvish and Colby Lewis -- collected a hit.
[© 2014 Thomson Reuters. All rights reserved.]
Copyright 2014 Reuters. All rights reserved. This material may not be published, broadcast, rewritten or redistributed.