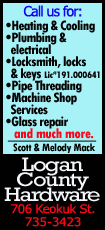 Montoya posted his first victory in the series since 2000 at Gateway International Raceway, which was before he went to Formula One and NASCAR.

So much about U.S. open-wheel racing has changed through the years, with the emergence of Helio Castroneves, Montoya's Team Penske teammate who finished second Sunday, and the arrival of three Montoya countrymen from Colombian to the series. One of those young drivers, Carlos Munoz, finished third.

But Montoya, 38, showed he can still win races, even with a broken front wing plate.

Montoya's contact with Penske teammate Will Power came on the final restart. Montoya was trying to swing to the outside of Power when he clipped the No. 12 car.

"You have to (try it)," Montoya said. "Either you're going to do it or you're (not). That was the winning move, and I had to do it."

Montoya had tried not to put too much pressure on himself to win for team owner Roger Penske, but he is glad such talk is over with for now.

"You never know when you're going to get the win, you know what I mean?" he said. "With the move on Will, we're lucky the wing didn't break more. It could have been worse and both of us could have been out of the race, and it could have taken six more months to get a win. You never know."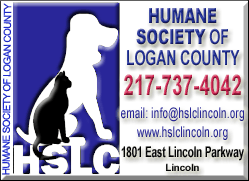 Power's race went downhill from there. A few laps later, he was in third place ahead of Castroneves when they roared toward Turn 1. Power went to the inside in anticipation of Castroneves making a move, and then Power went a second time in that direction.

IndyCar officials didn't like Power's move any more than Castroneves did, and a few laps later the black flag came as a penalty for Power's action.

That could be a key moment in the season as Power and Castroneves are now tied for the series lead.

Team Penske president Tim Cindric didn't like what he saw.

"Get your head on straight," Cindric told Power on the team's radio.

Power didn't like what he saw on the television replay, and he seemed irritated that the announcers were probably blaming him. He first said he was trying to let Castroneves pass him.

"I was heading that way, heading over, over, over," Power said as the replay unfolded.

Then he conceded: "That is my teammate."

He followed: "I don't know what to say, another drive-through, another good opportunity lost."

Castroneves said it proved "there is no team orders."

Power suffered his fifth penalty in eight races, a drain on what should have been strong finishes.

Neither Power nor Castroneves have won a series championship. After entering the race with a 39-point lead, Power is now tied with Castroneves, who finished second in the race, 2.3 seconds behind Montoya.

Montoya jumped to fourth in the points standings. He's back.

"It's been a long road; it's a lot harder than people realize," he said. "As I said the other day, driving open wheel (cars) is so much different than what I've been driving the past few years. It was going to take time.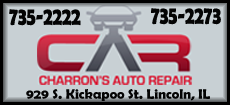 "I don't like jinxing it; let's keep working on it. I feel at this point we've got to step it up a little bit harder because I think we're in position now to win the championship."

NOTES: Rookie driver Jack Hawksworth suffered a myocardial contusion (a heart muscle bruise) during Saturday's crash at Pocono Raceway and was held out of the race. Hawksworth initially complained only of a sore left knee, but the 23-year-old Englishman later felt ill and was held overnight at Lehigh Valley Health Network in Allentown, Pa. He was released about 5 p.m. ET Sunday. Hawksworth's Bryan Herta Autosport car broke its tub and gearbox, and the team could have fixed it to race, but with no other practice, it wasn't fair to insert another driver. ... Indianapolis 500 winner Ryan Hunter-Reay lost his chance for a rare Triple Crown (wins on the three 500-mile oval races) when left front suspension failure led to 18 laps of repairs. The third of these races is the season finale on Aug. 30 at Auto Club Speedway in Fontana, Calif. He finished 18th in the 22-car field at Pocono. ... Andretti Autosport had a tough race. Besides Hunter-Reay's problem, Marco Andretti and James Hinchcliffe were penalized for speeding on pit road.

Verizon IndyCar Series

[to top of second column]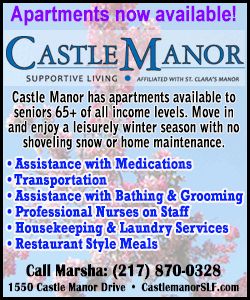 Pocono INDYCAR 500 fueled by Sunoco

LONG POND, Pa.-- Results Sunday of the Pocono INDYCAR 500 fueled by Sunoco Verizon IndyCar Series event on the 2.5-mile Pocono Raceway, with order of finish, starting position in parentheses, driver, chassis-engine, laps completed and reason out (if any):

1. (1) Juan Pablo Montoya, Dallara-Chevy, 200, Running

2. (7) Helio Castroneves, Dallara-Chevy, 200, Running

3. (3) Carlos Munoz, Dallara-Honda, 200, Running

4. (10) Ryan Briscoe, Dallara-Chevy, 200, Running

5. (15) Scott Dixon, Dallara-Chevy, 200, Running

6. (11) Simon Pagenaud, Dallara-Honda, 200, Running

7. (12) Mikhail Aleshin, Dallara-Honda, 200, Running

8. (21) Josef Newgarden, Dallara-Honda, 200, Running

9. (5) Marco Andretti, Dallara-Honda, 200, Running

10. (2) Will Power, Dallara-Chevy, 200, Running

11. (8) Tony Kanaan, Dallara-Chevy, 200, Running

12. (6) James Hinchcliffe, Dallara-Honda, 199, Running

13. (13) Ed Carpenter, Dallara-Chevy, 199, Running

14. (16) Justin Wilson, Dallara-Honda, 199, Running

15. (19) Sebastian Saavedra, Dallara-Chevy, 199, Running

16. (18) Sebastien Bourdais, Dallara-Chevy, 199, Running

17. (17) Charlie Kimball, Dallara-Chevy, 198, Running

18. (9) Ryan Hunter-Reay, Dallara-Honda, 181, Running

19. (14) Graham Rahal, Dallara-Honda, 157, Contact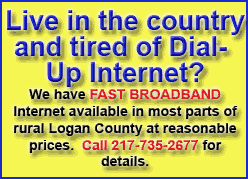 20. (20) Carlos Huertas, Dallara-Honda, 89, Electrical

21. (4) Takuma Sato, Dallara-Honda, 25, Electrical

22. (22) Jack Hawksworth, Dallara-Honda, 0, Did Not Start

Race Statistics

Winners average speed: 202.402

Time of Race: 02:28:13.1798

Margin of victory: 2.3403

Cautions: 1 for 6 laps

Lead changes: 16 among 5 drivers

Lap Leaders: Power 1-30; Montoya 31-32; Power 33-49; Kanaan 50-58; Power 59-61; Montoya 62-64; Kanaan 65-87; Montoya 88-94; Kanaan 95-117; Montoya 118-125; Bourdais 126; Kanaan 127-147; Power 148-166; Montoya 167-187;

Newgarden 188-194; Kanaan 195-196; Montoya 197-200.

Point Standings: Power 446, Castroneves 446, Pagenaud 402, Montoya 391, Hunter-Reay 388, Munoz 340, Andretti 325, Dixon 297, Briscoe 285, Bourdais 271.

-----------------------------------------------
[© 2014 Thomson Reuters. All rights reserved.]
Copyright 2014 Reuters. All rights reserved. This material may not be published, broadcast, rewritten or redistributed.