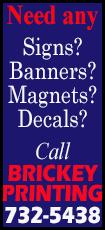 Athletics 4, Blue Jays 2

Right-hander Jeff Samardzija made a strong first impression in his debut as he allowed just one run and four hits in seven innings, leading the A's to a four-game series sweep over Toronto.

Samardzija, who came to the A's from the Chicago Cubs as the centerpiece of a five-player trade, struck out five and walked one. He struck out the side in the seventh inning and left the mound to a standing ovation.

The A's completed their first four-game series sweep of the Blue Jays since 1981 and first sweep of any length against Toronto (47-43) since 2000. Oakland (55-33) improved to a season-high 22 games above .500.

- - -

Orioles 7, Red Sox 6 (12 innings)

Left fielder David Lough started the 12th inning with a triple, and shortstop J.J. Hardy followed with a tiebreaking single that gave the Baltimore Orioles a victory over the Boston Red Sox.

Closer Zach Britton threw the bottom of the 12th and recorded his 14th save as the first-place Orioles (48-40) remained on top in the American League East.

David Ortiz went 4-for-5 with two RBIs and helped the Red Sox (39-49) score five runs in the seventh inning to tie the game 6-6.


- - -

Angels 6, Astros 1

Right-hander Garrett Richards amassed a career-high 11 strikeouts in 7 1/3 innings to lead the Los Angeles Angels to a victory over the Houston Astros.

Richards (10-2) permitted one run, one walk and six hits as the Angels (51-36) won their fourth consecutive game and their ninth in a row at home.

Right fielder Kole Calhoun went 3-for-4, including a home run and two runs scored.

The Astros' (36-54) losing streak reached seven games, matching their longest this season.

- - -

Diamondbacks 3, Braves 1

The Arizona Diamondbacks got a two-run homer from Paul Goldschmidt and beat Atlanta, snapping the Braves' nine-game winning streak.

The big first baseman went 2-for-3 and gave his team a 2-0 lead in the third inning with a two-run homer, his 16th home run of the season.

Arizona (37-53) starter Wade Miley (4-6) pitched 6 2/3 innings and allowed one run to previously red-hot Atlanta (49-39).

- - -

Dodgers 8, Rockies 2

Josh Beckett held the Rockies to three hits in five scoreless innings and lowered his ERA to 2.26 as the Los Angeles Dodgers beat Colorado.

Matt Kemp went 4-for-5 and Adrian Gonzalez had three RBIs for the Dodgers (51-40) who scored five runs in the fifth inning to pull away from Colorado (37-52).

- - -

Giants 5, Padres 3

Tim Lincecum held the Padres to one run and three hits in 6 1/3 innings as the San Francisco Giants defeated the Padres.

Right fielder Hunter Pence went 3-for-4 with a double and scored three runs for the Giants (49-39).

San Diego fell to 39-49.

- - -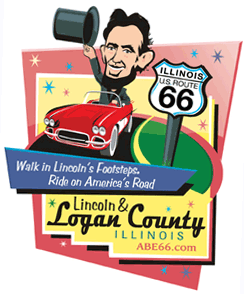 Reds 4, Brewers 2

Jay Bruce snapped a career-worst 0-for-26 slump with an eighth-inning, two-run home run off left-hander Will Smith (1-2) that gave the Cincinnati Reds a win over the Milwaukee Brewers.

The homer, the right fielder's eighth of the year and first since hitting two in San Francisco on June 26, sent the Brewers (52-37) home with a 1-4 record on their five-game road trip.

Mat Latos tossed eight innings to improve Cincinnati to 45-42.

- - -

Indians 4, Royals 1

Corey Kluber pitched 8 1/3 dominating innings to lead the Cleveland Indians to a win over the Kansas City Royals.

First baseman Carlos Santana and catcher Yan Gomes both homered for the Indians (43-44), who won two of the three games in the weekend series. The right-hander Kluber (8-6) did not need much help, holding the Royals (45-42) to one run on four hits, with 10 strikeouts and one walk.

- - -

[to top of second column]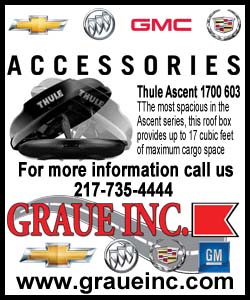 Mets 8, Rangers 4

Catcher Anthony Recker's three-run homer capped a five-run first inning and the New York Mets withstood a late Texas Rangers rally.

Right-hander Zack Wheeler picked up the victory by throwing 6 1/3 workmanlike innings for the Mets (39-49), while the Rangers fell to 38-50.

- - -
Pirates 6, Phillies 2

Jeff Locke pitched eight strong innings and Russell Martin hit a two-run double in the first inning to key the Pirates' win over the Philadelphia Phillies and spoil A.J. Burnett's return to Pittsburgh.

Burnett had spent the last two seasons with the Pirates, allowed three runs in seven innings as the Pirates (47-41) took all three games to sweep the Phillies (37-51).

- - -

Nationals 2, Cubs 1

Ryan Zimmerman had a two-out RBI single in the eighth inning to break a 1-1 tie and the Washington Nationals beat the Chicago Cubs to take the deciding game of the three-game series.

The Nationals (48-39) have won seven of their last eight games and are a season-high nine games above .500. The Cubs (38-48) have lost two in a row after winning four straight but are still 25-21 since May 17.

- - -

White Sox 1, Mariners 0

The Chicago White Sox could manage just one run and two hits, but that was enough for a victory over the Seattle Mariners thanks to a strong performance from starter Hector Noesi and the bullpen.

Noesi (3-6) allowed just five hits in 6 2/3 innings to pick up the win. Jake Petricka pitched the final two innings for his third save.

Seattle (48-40) starter Taijuan Walker (1-1) allowed just two hits but surrendered five walks (one intentional) and threw a wild pitch to allow the game's only run to score.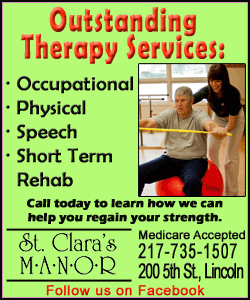 - - -

Marlins 8, Cardinals 4

Scoring three runs in the top of the sixth inning and four more in the eighth, the Marlins blew open a tight game and bagged a win over the St. Louis Cardinals.

Jarrod Saltalamacchia hit a three-run homer as the Marlins (43-45) closed within six games of the first-place Atlanta Braves in the National League East.

The Cardinals (47-42) remained five games behind the Milwaukee Brewers in the NL Central.

- - -

Yankees 9, Twins 7

Jacoby Ellsbury blew the game open with a three-run homer in the second inning and York scored the first nine runs of the game to top the Minnesota Twins.

Ellsbury finished with four RBIs for the Yankees (44-43).

- - -

Rays 7, Tigers 3

All-Star left-hander David Price threw 8 2/3 effective innings and got home run support from Matt Joyce and Desmond Jennings in the Tampa Bay Rays' victory over the Detroit Tigers.

Tampa Bay collected 19 hits en route to its third consecutive win to conclude the four-game series.

The Rays (41-50) ended their 11-game road trip with a 9-2 record. They are 17-8 since June 11.

Rays shortstop Ben Zobrist and designated hitter Sean Rodriguez each collected four hits. Center fielder Jennings and first baseman James Loney added three hits apiece, and left fielder Joyce and catcher Jose Molina each had two hits.

Detroit fell to 48-37. (Editing by Jahmal Corner)
[© 2014 Thomson Reuters. All rights reserved.]
Copyright 2014 Reuters. All rights reserved. This material may not be published, broadcast, rewritten or redistributed.