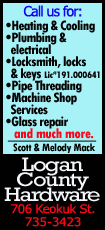 "REVENGE," the hat read in big block letters with a smaller "Noe" underneath.

Revenge, indeed.

Noesi had one of his better outings of the season Sunday against his former team, pitching into the seventh inning to help the Chicago White Sox to a 1-0 victory over the Seattle Mariners.

Although the White Sox acquired Noesi from the Texas Rangers earlier this season, he spent most of the previous two seasons with the Mariners and started this season in Seattle before being traded. Sunday was a good opportunity to show that decision was a mistake.

"Yeah, it crossed my mind," he said. "But if I didn't put it out of my mind, I'd be lost."

Noesi (3-6) was anything but lost Sunday, allowing just five hits in 6 2/3 innings to bounce back from a rough outing last week where he allowed five runs in five innings against the Los Angeles Angels.

"He was good," Chicago manager Robin Ventura said. "He had a great changeup, had a good feel for it. It looked lively coming out of his hand. He got in a few little ruts there but when you can throw that changeup at any time, I think that just becomes an equalizer for him.
"If he can locate his fastball it just seems to jump out of his hand. But the changeup is really the feel pitch for him that he's acquired since he's been here, of being able to throw it at any time."

However, in the other dugout, Noesi's former skipper was less than impressed.

"If you're looking for accolades from me, you'd probably be better off going talking to them," Mariners manager Lloyd McClendon said. "We swung at a lot of balls. If we were patient, we probably should have walked seven or eight times today. We just didn't have good at bats."

The White Sox took the 1-0 lead in the bottom of the first inning without generating much offense themselves. With two out and none on, third baseman Conor Gillaspie walked and first baseman Jose Abreu followed with a single to center to put runners on first and third. Gillaspie then came in to score as the next batter, designated hitter Adam Dunn, draw a walk. Ball four sailed over the head of Seattle catcher John Buck for a wild pitch as Gillaspie raced home.

That play was indicative of the outing for Seattle starter Taijuan Walker because control was his primary issue. It's somewhat amazing he only allowed the one run on two hits in four innings. The White Sox had runners on base in each inning, but couldn't produce the big hit to open the lead.

[to top of second column]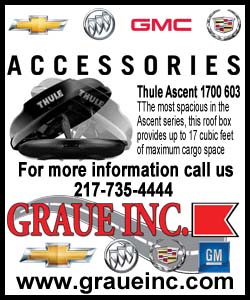 That was fine because Noesi and the beleaguered White Sox bullpen made it stand up.

Noesi was lifted with two outs in the seventh and runners on first and third after getting center fielder Endy Chavez to fly out. Reliever Eric Surkamp walked the first batter he faced, right fielder Michael Saunders, to load the bases, but then got second baseman Robinson Cano to fly out to end the inning.

Jake Petricka then worked perfect eighth and nine innings to get his third save -- with a big assist from center fielder Adam Eaton. Hart led off the eighth and hit a line drive toward the right-center gap that seemed like a sure extra-base hit, but Eaton raced over and made a diving catch for the first out.

Petricka then retired the next five batters he faced.

"We had a great defensive game today," Ventura said. "The outfield was playing great. You have Eaton out there making plays like that -- you have to be able to do that, especially winning games like this. It becomes crucial every time a guy gets on base."

NOTES: Second base umpire Dana De Muth, the crew chief, left the game after a collision with Chicago 2B Gordon Beckham in the top of the fifth inning. Three umpires worked the remainder of the game as De Muth dealt with a strained hamstring ... White Sox 3B Conor Gillaspie left the game in the fifth inning after being hit in the right knee with a pitch. The team listed his injury as a bruised knee. ... The Mariners announced before the game that RHP Felix Hernandez's next start will be pushed back from Thursday to Friday, so he can face the Oakland A's. "You want your best pitchers facing your division rivals," manager Lloyd McClendon said. "It just made sense; they're the guys in front of us. I'd be foolish if I didn't want Felix facing Oakland and Anaheim."

-----------------------------------------------
[© 2014 Thomson Reuters. All rights reserved.]
Copyright 2014 Reuters. All rights reserved. This material may not be published, broadcast, rewritten or redistributed.