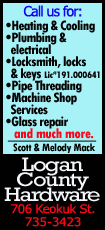 The Dodgers, winners of 16 of their past 23 games, took three out of four from the Rockies to remain unbeaten (6-0-1) in their past seven road series. Los Angeles' 29-17 (.630) road record is the best in the majors.

"After you win the first two, then lose yesterday, if you don't win today, then you've really had kind of a negative series in my mind," Dodgers manager Don Mattlingly said. "So it was good to be able to get this one and make it three out of four."

Coming out of spring training, Beckett was the fifth starter for the Dodgers and something of a question mark. He had not pitched since mid-May 2013 and had undergone season-ending surgery for thoracic outlet syndrome on July 10.

Beckett (6-5) held the Rockies to three hits in five scoreless innings and lowered his ERA to 2.26, third best in the National League behind Adam Wainwright (1.89) and Johnny Cueto (1.99). It was Beckett's eighth start of at least five innings without allowing an earned run. Opponents are batting .203 against Beckett this season. He held the Rockies hitless in three at-bats with runners in scoring position, leaving opposing hitters with a .169 average against Beckett in those situations.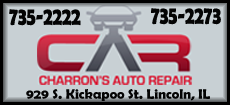 After beginning the five-run rally in the fifth with a one-out double, Beckett broke back toward second while waiting to see whether second baseman Dee Gordon's ground ball went into a left field -- it did -- and tweaked his left hip when he then started toward third. After setting the Rockies down in order in the bottom of that inning, Beckett left after throwing 82 pitches when Mattingly said trainer Stan Conte said it looked like Beckett was changing his arm angle.

"It's been bothering me for a few weeks," Beckett said of his hip. "We'll see where we're at tomorrow. It's been a little bit of a battle."

Flande, 28, made his third career start, which is 326 fewer than Beckett, 34, has made. After pitching five and 5 1/3 innings in his first two starts, Flande (0-2) held the Dodgers scoreless for four innings but didn't make it out of the fifth when they erupted for five runs and sent 11 batters to the plate. That uprising came after Flande gave up four singles through the fourth but got nine ground balls outs, including a double play.

"Up until that point, he was pretty much cruising," Rockies manager Walt Weiss said.

After giving up the hits to Beckett and Gordon, Flande walked right fielder Yasiel Puig on four pitches to load the bases. First baseman Adrian Gonzalez, who finished with three RBI, lined a 1-2 pitch to center for a two-run single that sent Puig to third.

Left fielder Matt Kemp, who went 4-for-5 with two RBIs, grounded a first-pitch single past Flande and up the middle to make it 3-0. Flande then walked center fielder Scott Van Slyke to load the bases and bring Brooks Brown out of the bullpen to make his major league debut.

Juan Uribe hit a chopper that third baseman Nolan Arenado barehanded near the base line. He threw home, and Adrian Gonzalez was called out by home plate umpire Jeff Kellogg. But the Dodgers challenged the call, saying that catcher Wilin Rosario, who was not on the plate for a force play when he caught the ball, never tagged Gonzalez. After a review, the call was overturned, and the Dodgers had a 4-0 lead.

[to top of second column]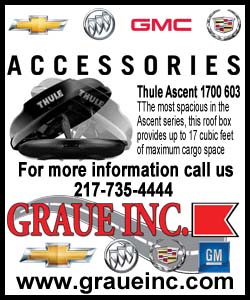 With two out, Brown hit Miguel Rojas with a pitch to force in a run and make it 5-0.

The Rockies were trying to win consecutive games for the first time since they won a season-high five straight from June 11-15. Since that bright spot, however, the Rockies have been shrouded in darkness, losing 17 of their past 20 games.

Beckett's effort helped lower the major league leading ERA of the Dodgers' starters to 3.00. In this series, Zack Greinke, Clayton Kershaw, Dan Haren, who gave up eight earned runs, and Beckett combined to go 3-1 with a 2.73 ERA (9 earned runs, 26 1/3 innings). By contrast, the Rockies, whose rotation has been jumbled by injuries, saw their starters go 1-3 with a 7.20 ERA (16 earned runs, 20 innings

"This game's about pitching," Mattingly said. "I don't know exactly their situation, and this is a tough place (to pitch). We feel like our pitching's our strength. It's really what's going to get us where we want to go."

NOTES: Rockies RHP Nick Masset was placed on the 15-day disabled list with a strained patellar tendon in his left knee, an injury he suffered covering home plate Saturday. The Rockies selected the contract of RHP Brooks Brown from Triple-A Colorado Springs. To make room on the 40-man roster, high-Class A Modesto RHP Raul Fernandez was designated for assignment. ... Rockies SS Troy Tulowitzki was back in the lineup after missing the past two games with right groin tightness. ... Dodgers INF Erisbel Arruebarrena (right hip flexor strain) was placed on the 15-day disabled list retroactive to Saturday. INF Carlos Triunfel was recalled from Triple-A Albuquerque. ... Dodgers LF Carl Crawford (left ankle sprain) played four innings in the field in his first rehab game Saturday night with Triple-A Albuquerque. ... Dodgers SS Miguel Rojas was removed from the game in the sixth with a right forearm contusion, one inning after he was hit with a pitch. X-rays were negative, and he is listed day-to-day.
[© 2014 Thomson Reuters. All rights reserved.]
Copyright 2014 Reuters. All rights reserved. This material may not be published, broadcast, rewritten or redistributed.