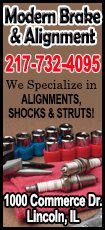 "It was our last day here and it was a big win," Yankees manager Joe Girardi said. "It was a good day all around for us."

Nolasco, who was a combined 13-11 with a 3.70 ERA between the Dodgers and Marlins last year, signed the largest free-agent deal in Twins history -- a four-year contract for $48 million -- in the offseason. However, on Sunday, Nolasco (5-7) lasted just two innings, allowing six earned runs and seven hits.

"He didn't have anything," Twins manager Ron Gardenhire said. "Nothing was coming out of his hand. They hit everything he threw up there. We've got to do better than that. He did nothing for us today. He didn't give us a chance."

The Yankees went up 9-0 in the game before the Twins responded.

In all, The Yankees collected 14 hits, 10 of which were singles. New York came into the game 20th of 30 major league teams in runs scored with 344.

"It gave our pitchers a little breather I guess," Yankees center fielder Jacoby Ellsbury said. "It's a nice win for us and a nice way to start this road trip."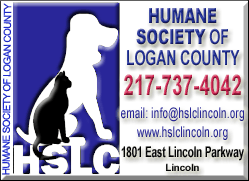 With the Yankees up 3-0, Ellsbury blew the game open with a three-run homer with two outs in the top of the second inning to give the Yankees a 6-0 lead. Ellsbury's blast went 406 feet over the wall in right field, driving home right fielder Ichiro Suzuki and third baseman Kelly Johnson.

In the fourth inning, New York added three more runs to go ahead 9-0. Shortstop Derek Jeter, playing his final regular-season game at Target Field, drove in his second run with a single to right field in the fourth inning to give the Yankees a 7-0 lead. The Yankees went ahead 8-0 when Johnson scored on a fielder's choice by Ellsbury. Then, a balk by Twins reliever Anthony Swarzak allowed first baseman Mark Teixeira to score from third to make it 9-0.

"We like where we're at right now," Ellsbury said. "Hopefully we can keep it rolling. Guys are putting good at-bats together right now and they look good at the plate."

Despite the early hole, the Twins were one swing from winning the game in the bottom of the ninth inning. After an RBI single by right fielder Oswaldo Arcia against Yankees closer David Robertson cut the deficit to 9-7, catcher Kurt Suzuki had two men on with two outs. But he grounded out to Jeter to end the game.

"To our credit to the guys out there, they kept playing," Gardenhire said. "We got within a couple runs there at the end and actually had a chance to tie the ballgame up with a homer. But starting pitching sets the tone. We needed something from him to build on his last one and it wasn't there."

Yankees starter Hiroki Kuroda (6-6) earned the win, going 5 2/3 innings, allowing four runs, seven hits and two walks while striking out three. Robertson picked up his 21th save, which ranks third in the American League.

Kuroda said he was somewhat disappointed in his start, but credited the Yankees' bats for the victory.

[to top of second column]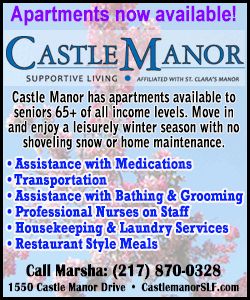 "With the stuff that I had today it was important that the offense picked me up with that lead early in the game," he said.

Twins' third baseman Trevor Plouffe led the Twins' offense, going 3-for-4 with a double, a home run and two RBIs. Designated hitter Chris Colabello also had a double, a homer and two RBIs, going 2-for-3.

For the Yankees, Ellsbury was 2-for-4 in the game with four RBI, Jeter was 3-for-4 with two RBIs and Suzuki was 3-for-4 with two runs scored.

New York, who won three of the four games to improve to 14-4 all-time at Target Field, now heads to Cleveland for a four-game series starting Monday.

"It seems like it's been a while since we won a series, so I think this is great," Girardi said. "We have to carry that momentum into Cleveland and try to win another series."

NOTES: The Yankees acquired RHP Brandon McCarthy and cash considerations from the Arizona Diamondbacks in exchange for LHP Vidal Nuno. McCarthy, 30, was 3-10 with a 5.01 ERA with Arizona. Nuno, 26, is 3-7 with a 4.78 ERA in 22 games spanning two seasons with the Yankees. ... Yankees LF Alfonso Soriano was designated for assignment Sunday, ending his second stint with the club. Soriano was hitting .221 with six home runs in 67 games this season. The move made room for RHP Bruce Billings on the Yankees' roster. ... Twins SS Eduardo Nunez was added to the lineup for Sunday's game against his former team. Nunez, who batted No. 2 in the order, was hitting .305 with three home runs for the Twins on the year. ... Yankees LF Brett Gardner reached base safely for a 21st straight game with a plate appearance with his first-inning walk. It's the longest streak by a Yankee this year. ... Yankees C Brian McCann was a late addition to Sunday's lineup after batting practice. McCann, who was plugged into the fifth spot in the order, missed the previous two games with a foot injury. ... An RBI single by Yankees SS Derek Jeter in the fourth inning off Twins RHP Anthony Swarzak snapped a streak of 16 scoreless innings by the Minnesota bullpen. ... Jeter drew a standing ovation from the Target Field crowd in his final at-bat, a single to left field.
[© 2014 Thomson Reuters. All rights reserved.]
Copyright 2014 Reuters. All rights reserved. This material may not be published, broadcast, rewritten or redistributed.