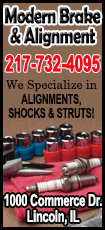 The agent, Sara Wood, was part of a team of law officers who surrounded the Massachusetts apartment shared by Azamat Tazhayakov and a fellow Kazakh exchange student, ordered the pair out and questioned them into the pre-dawn hours of the next day about their friend and accused bomber Dzhokhar Tsarnaev.

Tazhayakov, 20, is the first of three friends of Tsarnaev to stand trial on charges they interfered with the investigation into the blasts that killed thee people and injured 264 by removing a laptop and backpack containing fireworks from the suspect's dorm room at the University of Massachusetts at Dartmouth late on April 18, 2013, hours after the FBI released photos of the suspects.

His attorney on Monday said that Tazhayakov, who has pleaded not guilty, never touched the laptop or backpack, contending that had been the work of his roommate Dias Kadyrbayev, who is awaiting trial later this year on obstruction charges.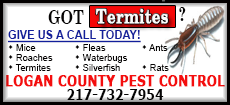 Prosecutors contended that the two and a third friend, Robel Phillipos of Cambridge, Massachusetts, intended to help cover Tsarnaev's tracks when they went to his dorm.

They noted that Tsarnaev had previously discussed bomb-making with Tazhayakov and sent him a text messages hours after the bombing saying, "don't go thinking it's me," Assistant U.S. Attorney Stephanie Siegmann said on Monday.

One issue to be argued is whether statements that Tazhayakov made to FBI investigators on the night of April 18-19 were voluntary. At a pretrial hearing last month, Kadyrbayev testified that he did not believe he was free to go during their separate interrogations.

[to top of second column]
In her first few minutes on the witness stand on Monday, Wood described Tazhayakov as "extremely relaxed" during questioning.

Tazhayakov could face 25 years in prison if convicted of charges of obstruction of justice and conspiracy. Kadyrbayev faces the same charges, while Phillipos faces the lesser charge of lying to investigators.

None of the three men have been accused of playing a role in planning the bombing, which prosecutors contend was the work of Tsarnaev and his older brother, Tamerlan, who died after a gun battle with police on the night of April 18, 2013.

The surviving brother is awaiting trial on charges that carry the death penalty if he is convicted.

(Editing by Eric Walsh)
[© 2014 Thomson Reuters. All rights reserved.]
Copyright 2014 Reuters. All rights reserved. This material may not be published, broadcast, rewritten or redistributed.