Ex-Minnesota governor alleges 'American Sniper' defamed him
Send a link to a friend Share
[July 08, 2014] By Todd Melby

ST. PAUL Minn. (Reuters) - Former Minnesota Governor Jesse Ventura's lawsuit accusing slain former Navy SEAL Chris Kyle of defaming him in a best-selling book and public statements goes to trial Tuesday in U.S. District Court in St. Paul, Minnesota.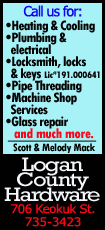 At issue in the trial is whether Kyle, author of "American Sniper: The Autobiography of the Most Lethal Sniper in U.S. Military History," a 2012 nonfiction bestseller, damaged the reputation of Ventura, a former SEAL who served one term as governor.

His lawsuit contends Kyle described an encounter with Ventura at a California bar in October 2006 that never happened, causing Ventura, a former professional wrestler and actor, financial losses in addition to harming his reputation.

Kyle claimed in his book and in interviews supporting its sales that Ventura made disparaging remarks about servicemen and Kyle decked him with a punch to the face.

In his book, Kyle described an encounter with a man, who he identified only as "Scruff Face," who insisted that SEALs serving in Iraq hadn't suffered enough casualties.


"You deserve to lose a few," Kyle quoted "Scruff Face" as saying. In later media interviews, Kyle said "Scruff Face" was Ventura.

Kyle, a decorated sniper, was killed along with a neighbor in February 2013 at a Texas shooting range by a troubled Iraq war veteran he was trying to mentor.

Ventura's lawsuit filed against Kyle in 2012 now names as the defendant his widow, Taya Kyle, as executrix of Kyle's estate.
Ventura is expected to testify and several hours of videotaped depositions given by Kyle are expected to be played at the trial before U.S. District Court Judge Richard Kyle, who is not related to the Kyle family.

The jury is being asked to determine whether Ventura was defamed, whether the statements were false and, because Ventura is a public figure, if Kyle made them with actual malice.

The trial could last more than two weeks.

(Editing by David Bailey and Matt Driskill)
[© 2014 Thomson Reuters. All rights reserved.]
Copyright 2014 Reuters. All rights reserved. This material may not be published, broadcast, rewritten or redistributed.