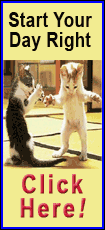 Scioscia summoned Shoemaker to replace an injured Jered Weaver, whose lower back had tightened up. Scioscia waited. And waited. And waited.

Finally, after a few awkward minutes, Shoemaker showed up, then shut down the Toronto Blue Jays for 3 2/3 innings to help the Angels win their fifth in a row, a 5-2 victory over Blue Jays.

"He took the wrong way," Scioscia said. "Shoe was in the dugout with his spikes on, and when we said, 'Hey, we're going to Shoe,' he ran down to the bullpen (in the stadium tunnel) instead of coming out to the mound, so it took us a little while to track him down. ... Eventually, he just found us."

Scioscia could joke about the miscommunication after the game, considering Weaver's stiff back improved dramatically from the time he came out of the game to the time he was interviewed by reporters. He is listed as day-to-day and hopes to make his next scheduled start.

"It's about 80 times better," Weaver said. "We did a bunch of treatment, some soft tissue stuff, to loosen up the back part of the hip. We'll stay on top of that and hopefully it won't linger too long."

Weaver first felt his back tighten up when fielding designated hitter Adam Lind's comebacker in the second inning. Weaver threw out Lind for the second out of the inning, then retired catcher Dioner Navarro to finish the inning.


But in between innings the back stiffened, and after one warm-up pitch before the start of the third inning, Weaver asked out.

It might have seemed to be a break for the Blue Jays, who are looking for any break they can get these days. The loss was their fifth in a row.

"Weaver's different than he used to be, but he's still one of the top guys around," Blue Jays manager John Gibbons said. "So you feel good when he comes out of the game. Shoemaker's been starting and he was coming back on a day short (of rest), but he did a good job for them."

Shoemaker (7-2) gave up two runs on five hits while making 61 pitches before coming out of the game with two outs in the sixth.

"It's just one of those things where you have to turn the switch on, both mentally and physically," Shoemaker said about being called upon to pitch on a moment's notice. "Get your body going, get my mind right and get some outs. ... To be honest with you, I was pretty frustrated with the pitches I made. I was up in the zone, the homer to (Juan) Francisco was a bad pitch. But under the circumstances I'm happy. We got a win out of it."

The back end of the Angels bullpen also pitched well, as Joe Thatcher, Jason Grilli, Kevin Jepsen and Joe Smith (11th save) combined to shut out the Blue Jays for the final 3 1/3 innings.

Offensively for the Angels, second baseman Howie Kendrick had three hits, including an RBI single in a four-run fifth inning that gave the Angels the lead for good. Catcher Chris Iannetta also had three hits.

[to top of second column]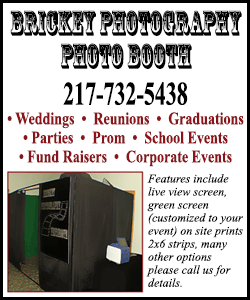 The win was the Angels' 11th in a row at home, one short of the club record set in 1967. They have won 17 of their last 18 at home and improved their major league-best home record to 31-14.

The win also improved the Angels' franchise record to 4,272-4,272-3, the first time their all-time record has been at .500 since they were 1-1 two games into their expansion season of 1961.

Blue Jays starter J.A. Happ (7-5) didn't last much longer than Weaver, managing just 4 1/3 innings before being knocked out of the game. Happ, who had won his previous two starts, gave up five runs on seven hits and three walks.

The pivotal inning was the fifth, when he gave up a leadoff double to Iannetta, the No. 9 hitter, then walked both right fielder Kole Calhoun and center fielder Mike Trout. It set the stage for the Angels' game-changing four-run inning.

"We've seen him do that before," Gibbons said of Happ. "That's when he gets into trouble, losing the strike zone. I don't think it's anything in his approach. He just goes through that stretch where it deserts him."

Third baseman Juan Francisco had two hits, including his 14th homer of the season, for the Blue Jays.

NOTES: Blue Jays 1B Edwin Encarnacion was placed on the 15-day disabled list Monday with a right quadriceps strain. He injured the leg Saturday in Oakland while running the bases. Though selected as an All-Star on Sunday, he will not play in the All-Star Game next week. OF Nolan Reimold was claimed off waivers from the Orioles to replace Encarnacion on the roster and was in the starting lineup. ... RF Kole Calhoun got his first start against a left-handed pitcher since May 31. Calhoun, a left-handed hitter, had been platooning with OF Collin Cowgill. Since May 29, Calhoun leads the majors with 30 runs scored.
[© 2014 Thomson Reuters. All rights reserved.]
Copyright 2014 Reuters. All rights reserved. This material may not be published, broadcast, rewritten or redistributed.