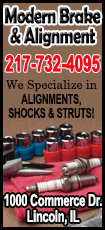 Peralta had two hits and drove in three runs in the Diamondbacks' 9-1 victory over the Miami Marlins, giving him 40 hits in his first 32 games since a June 1 promotion from Double-A Mobile.

"I would say really, really, really impressed," said Goldschmidt, the first baseman who had 30 home runs in 103 games at Mobile before joining Arizona on its push to the 2011 NL West title.

"It's been unbelievable. He puts together good at-bats every time. He has been doing good things, not only hitting. You know he plays good defense out there, (and) he's only been a position player for a couple of years. You can't say enough positive things about the way he's played so far."

Peralta, a pitcher in the St. Louis Cardinals organization until two shoulder surgeries forced him to change positions, hit a two-run double in a five-run second inning and added an RBI triple in the fourth.

He is hitting .331, and he is 8-for-17 in five games hitting second in the order, a move manager Kirk Gibson made for the first time July 3 in Pittsburgh.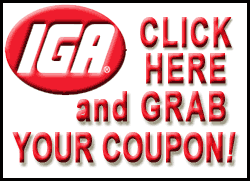 "He's locked in," Gibson said. "The kid is very aggressive, plays hard. He has a real good approach and a real nice plane to his swing. He puts good backspin on the ball."

Peralta was promoted when Arizona lost center fielder A.J. Pollock for 10 weeks with a fractured fourth metacarpal in his right hand.

"We didn't even know that much about him," Gibson said of Peralta. "He played that way when he came over in spring training a little bit. He opened our eyes. As the season started, we watch all the players. We saw what he was doing and thought he was the guy to bring up."

Goldschmidt had two hits, including an RBI double in the fourth inning. He has 33 doubles, a pre-All-Star-break franchise record.

Third baseman Martin Prado homered, and rookie right-hander Chase Anderson (6-4) gave up one run in six innings to break a personal four-game losing streak.

Anderson allowed seven hits and two walks but stranded eight runners. He struck out eight, including Stanton three times on off-speed pitches. Stanton hit 37 homers in 132 games in two half-seasons with Jacksonville of the Southern League in 2009-10.

"You have to make your pitches to him," Anderson said of Stanton.

Miami manager Mike Redmond said about Anderson, "He has a decent changeup, good enough to keep us off balance. But we gave up five runs in the second inning. That kind of takes the air out of you."

First baseman Garrett Jones had three hits, including two doubles, for the Marlins (43-46), who had a two-game winning streak broken.

Center fielder Ender Inciarte and right fielder Gerardo Parra each had two hits and two runs for the Diamondbacks (38-53), who moved one-half game ahead of Colorado, escaping the worst record in the NL.

Arizona's Miguel Montero hit a two-run double. He leads major league catchers with 52 RBIs.

[to top of second column]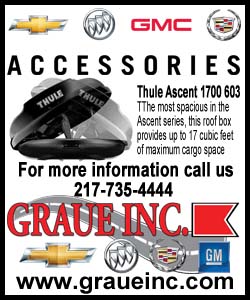 Peralta and Inciarte, another rookie, combined to reach base five times ahead of Goldschmidt in the first four innings.

"It's been awesome," Goldschmidt said. "You feel like (Peralta) and Inciarte are on base every time. When the guys at the top of the order are getting on, the offense should go pretty well."

Prado led off a five-run second inning with his fourth homer of the season against Tom Koehler (6-7). The Miami starter who gave up seven runs in three-plus innings in his first start since returning from paternity leave.

Parra and Inciarte singled before Peralta hit a two-out, two-run double to left-center field to make it a 3-0 lead. Goldschmidt singled to center before Montero's two-run double capped the inning.

"It is just not the way you want to pitch," Koehler said. "I made a lot of mistakes. The strikes that I threw were just not quality pitches, and (the Diamondbacks) did a good job when I threw the ball over the plate, they hit it hard. They didn't really allow me to get settled."

Shortstop Adeiny Hechavarria drove in the Marlins' only run with a bases-loaded sacrifice fly in the sixth inning.

NOTES: Arizona RHP Bronson Arroyo will undergo Tommy John surgery in the near future, he said Monday, with the hope of returning to the D-backs around July 2015. Arroyo said he has a full tear of his ulnar collateral ligament, which he believes occurred during a complete-game victory over Washington on May 13. He went 3-2 in six starts after that before finally being shut down. Arroyo signed a two-year, $23.5 million contract this spring that includes an $11 million option with a $4.5 million buyout for 2016. ... RF Giancarlo Stanton selected Marlins manager Mike Redmond as his pitcher in the Home Run Derby on July 14 as part of the All-Star Game festivities in Minneapolis. "I was honored that he asked me," said Redmond, who played five seasons with the Twins. "Hopefully we'll go out there and win that thing. That's the goal, right?" ... With Marlins 3B Casey McGehee one of the five final-vote candidates for the NL All-Star team, Miami players wore T-shirts that read "#VOTEHITSMCGEHEE" during batting practice, with McGehee's name and number on the back.
[© 2014 Thomson Reuters. All rights reserved.]
Copyright 2014 Reuters. All rights reserved. This material may not be published, broadcast, rewritten or redistributed.