The Body - Canvas and Muse:
New Show Opens at the Lincoln Art Institute

Send a link to a friend Share
[July 08, 2014] LINCOLN - For over a thousand years the human body has served as a "canvas" -- with tattoos, henna, body painting, and piercings -- as well as "inspiration" for stunning sculptures, drawings, paintings, and photographs -- think Michelangelo's "David", Botticelli's "Birth of Venus", and Manet's "Olympia".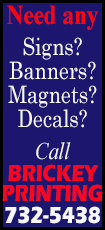 Logan County Art's new show "The Body -- Canvas and Muse" consists of figures drawn or painted by LCA members and based on models in local workshops or classes during the past couple months. Featured artists include Georgie Borchardt, Jennifer Grimaldi, Lee Hahn, Bonnie Mayo, Pam Moriearty, Toby Prange, Kerry Rolewicz, Nancy Saul, and Tony Shuff.

The show opens Thursday July 10th, at the Lincoln Art Institute, with a reception that's open to the public between 5-8 p.m. that evening. The gallery is located at 112 S. McLean St., next to the post office on Lincoln's historic downtown square.
[Text received; GEORGIE BORCHARDT]