John Davin elected Commander of the Illinois VFW at the State Convention

Send a link to a friend Share
[July 08, 2014] SPRINGFIELD - During the 2014 State Veterans of Foreign Wars Convention the assembled delegates unanimously elected John Davin to the high office of State Commander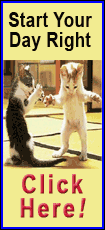 John W. Davin enlisted in the United States Army in September 1967, earning his eligibility to the Veterans of Foreign Wars during his service in Thailand and Korea. John served 23 years in the Army, retiring from active duty in October 1990. Of those 23 years, 14 were spent overseas.

During his military service, John was awarded the Meritorious Service Medal with Oak Leaf Cluster; Army Commendation Medal with Oak Leaf Cluster; Good Conduct Medal (6th award); Army Forces Expeditionary Medal (Korea); National Defense Service Medal with Bronze Star; Vietnam Service Medal; Vietnam Campaign Medal; Korea Defense Medal; Army Service Ribbon; Overseas Service Ribbon (6th Award); and the Non-Commissioned Officer Professional Development Ribbon with the numeral 3.

John joined the Veterans of Foreign Wars in 1975. He has served 39 years in the Veterans of Foreign Wars, and still serves in positions at the Post, District, State and National Level. John is a Bronze Legacy Life member of Bolingbrook Post 5917 in Bolingbrook, Illinois, where he served as Post Commander for 10 years – attaining All-State Commander status five times. He served as the Post Senior Vice Commander during the 2011-12 term, when his Post attained All-American status.

John has served District 18 in several offices, including Junior Vice Commander 1996-97; Senior Vice Commander 1997-98; and District Commander 1998-2000, attaining All-State District Commander status during the 1999-2000 term.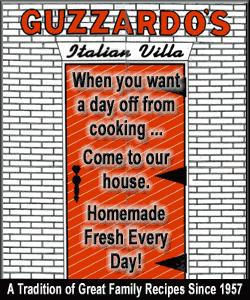 At the State level, John has served in a variety of positions including, State VFW/Military Order of the Cootie Coordinator; and State Community Activities Director for several years. At the National level, John was a member of the National Citizenship Education Community Service Committee from 2002-05; National Legislative Committee from 2005-2013; and was a National Aide-de-Camp in 1996-97.

In addition to the Veterans of Foreign Wars, John is a life member of the Disabled American Veterans; Bolingbrook American Legion Post 1288 and AmVets.
John also serves as a trustee on the Board of Directors of American Veterans Helping Veterans Organization and is a member of the Knights of Columbus, 4th Degree.
[Text received; JOHN DAVIN, COMMANDER, DEPARTMENT OF ILLINOIS VETERANS OF FOREIGN WARS]