Park district notes
From Roy Logan, program coordinator
Send a link to a friend Share
[July 09, 2014] Art Camp kicks off on Monday, July 14 - Join Jodi Phillips, art instructor, for a fun week and tap into your creative side! If you enjoy drawing, painting and creating then this camp is just for you. Art Camp will explore using a variety of materials and techniques in watercolors, acrylics, oil pastels and much more. This camp is designed for kids to have fun while creating awesome art pieces. No experience is needed and all materials are provided. Classes are planned to be divided by grades the participants are entering this fall. Wear old clothes because sometimes an artist can get a little messy!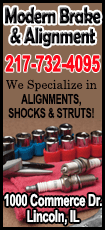 Walking program starts July 14
Jacki Pavlik, Fitness Director for the Park District is offering a walking program. Starting on Monday, July 14 through Friday, July 25 track your miles 2B FIT. How many miles can you walk in two weeks? Track your miles each week on our Wellness Walk board in the Aerobic Studio. Walk on the treadmill, the indoor courts or outside. Walk with a friend or family member. Anyone is encouraged to participate. Non-members must pay the daily fee to walk on the courts or use circuit equipment. Prizes will be awarded to the top three participants with the highest mileage. Many smart phones offer free Pedometer apps you can download to track your miles. Eight laps around the Lincoln Park District indoor court is a mile. Mileage is based on the honor system. Have fun and WALK 2B FIT!

Kids "Just Dance" Summer Camp starts July 21
Another really fun event is Kids "Just Dance" Summer Camp. Our camp will begin Monday, July 21 and end of Friday, July 25. Camp will be led by fitness instructor Heather Pavlik from 10:00 a.m. to 11:00 a.m. daily. Cost is $15.00 per child for ages 7 and up. Each dancer will receive a Fit Zone "Just Dance" Camp T-shirt and water bottle. Kids will learn basic dance techniques including leaps, turns and kicks along with brief side line combinations and a dance routine. On Friday, July 25 the parents and families of the participants will be invited at 10:30 a.m. to watch what their child has learned throughout the week. Please sign up at the administrative office or fitness desk because there is limited space available.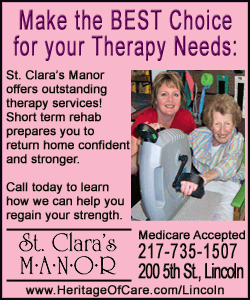 Sign up for Up Up and Away 5K

Just a reminder that the Up Up and Away 5K is Sunday, August 24. Forms are available at Graue Inc., Custom Family Cleaners, Camels Hair'em, Blades Salon or Chris Coyne State Farm Office. It is also printable from the Lincoln Park District web site found at www.lincolnparkdistrict.com Runners registered by August 15 will pay $20.00 the cost after the 15th will be $25.00
[Text from file received from Roy Logan, Lincoln Park District]