Opposing Chilean political forces agree tax reform compromise
Send a link to a friend Share
[July 09, 2014] SANTIAGO (Reuters) - After weeks of political wrangling, Chile's Finance Minister unveiled changes to a tax reform bill late on Tuesday, including a larger increase in the corporate tax rate in exchange for concessions opposition lawmakers called for.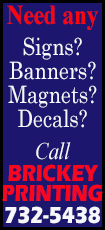 The reform, a centerpiece of President Michelle Bachelet's administration, maintained an overall goal of increasing tax revenue by $8.2 billion, equivalent to 3 percent of gross domestic product.

Corporate taxes will now gradually increase to 27 percent by 2017 from a current 20 percent, according to the agreement between the minister and the Senate's five-member Finance Committee. In the bill as initially presented to Congress, corporate taxes were to increase to 25 percent.

"We've reached a historic agreement ... we've managed to move forward on the most complex and profound tax reform in the last 30 years," said Finance Minister Alberto Arenas from Congress in the port city of Valparaiso.

With the tax reform "growth will go hand in hand with inclusive development, and companies and individuals will be taxed in a more balanced way," said Arenas.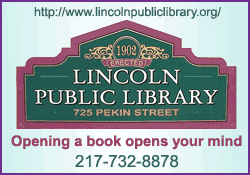 The funds raised through the uptick in the tax take will go towards financing an education overhaul, improvements to Chile's health system and helping the country balance its books.

Bachelet took office for a second non-consecutive term in March, vowing to address Chile's rampant income inequality, the worst among the Organization for Economic Co-operation and Development's 34 member states.

Last week, Arenas said that the government's target of reducing the fiscal structural deficit to zero by 2018 was conditional on the approval and implementation of the tax reform package.

Plans to scrap the so-called 'FUT', a mechanism by which companies can gain tax exemptions on part of their profits, remained intact after the agreement.
Businesses and opposition lawmakers have said the move to eliminate the FUT could stem investment in an economy that is already stalling, and especially hurt companies that have scant access to international credit markets.

The new changes to the tax bill also include incentives for investment and saving.

"The system will allow medium and large companies to reinvest part of their profits," said Senator Ricardo Lagos Weber, who heads the Senate Finance Committee.

The government expects the tax reform to receive final approval from Congress within the next couple of months.

(Reporting by Antonio de la Jara and Anthony Esposito; Writing by Anthony Esposito; Editing by Christopher Cushing, John Stonestreet)
[© 2014 Thomson Reuters. All rights reserved.]
Copyright 2014 Reuters. All rights reserved. This material may not be published, broadcast, rewritten or redistributed.