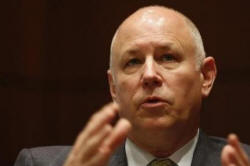 ICE CEO calls for market-wide purge of order types
Send a link to a friend Share
[July 09, 2014] By Sarah N. Lynch
WASHINGTON (Reuters) - In a perfect world, stock exchanges would collectively agree to ban order types that critics allege create complexity and may give certain traders unfair advantages, Intercontinental Exchange Group chief executive Jeffrey Sprecher told lawmakers on Tuesday.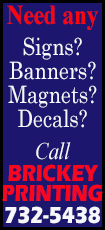 "I am uncomfortable with having all of these order types. I don't know why we have them. And I have started to unilaterally eliminate them," said Sprecher, whose company owns and operates the New York Stock Exchange.

"I hope other exchange leaders will follow my lead. I'd like to get us all working together to eliminate these types. I would be happy if we can do it as a private-sector initiative. I would be happy if the (Securities and Exchange Commission) orders us to get rid of them. I would be happy if Congress took action," he added.

Sprecher's concerns about order types touched on one of many equity market structure issues discussed at a U.S. Senate Banking Committee hearing on Tuesday convened to explore the role of high-speed trading, and whether new rules are needed to improve how the markets function.

Order types allow investors to stipulate certain conditions for how their stock orders are executed, and are an area policymakers have been scrutinizing. The major exchanges have dozens of order types, though many offer slight variations.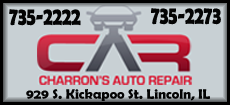 Although exchanges must get regulatory approval from the Securities and Exchange Commission before offering new order types, some critics have questioned whether more sophisticated investors, including high-speed traders, have been able to better grasp how order types work and use them to gain an edge over less savvy investors.

The SEC has been investigating how order types are being used, and whether the disclosures exchanges provide about how order types work are truly aligned with the way they operate in the marketplace.

Recently, SEC Chair Mary Jo White asked all of the exchanges, including NYSE, Nasdaq OMX and BATS Global Markets, to conduct a broad review of their order types.

Sprecher's comments came in response to a question from Ohio Democratic Senator Sherrod Brown, who said he was concerned that NYSE "continues to allow high-frequency traders to use some predatory order types."

Even before Wednesday's hearing NYSE had already taken steps to address concerns about order types, including eliminating 15 types and imposing a six-month moratorium on permitting any "new or novel" order types.
But Sprecher told Brown it would not be practical to get rid of all types, in part because it would make the exchange less competitive. BATS Global Markets, for instance, offers numerous order types.

"I am trying to balance cleaning up my own house," Sprecher told lawmakers. "I live in a glass house. I am trying to clean it up before I criticize others. At the same time, I can't make the New York Stock Exchange go to zero."

BATS CEO Joseph Ratterman, who also testified Wednesday, told Reuters on the sidelines of the hearing that his company routinely evaluates its order types and prunes certain ones, but was skeptical the measures suggested by Sprecher could work.

That's because order types are driven by both SEC rules and by demand from investors to have some level of control over how their electronic orders are executed, he said.

As long as those two factors are in play, he said, "those orders are going to stay in existence on our exchange."

(Reporting by Sarah N. Lynch; additional reporting by Herbert Lash in New York; Editing by Meredith Mazzilli)
[© 2014 Thomson Reuters. All rights reserved.]
Copyright 2014 Reuters. All rights reserved. This material may not be published, broadcast, rewritten or redistributed.