Boston bombing obstruction trial hears from suspect's roommate
Send a link to a friend Share
[July 09, 2014] BOSTON (Reuters) - The college roommate of accused Boston Marathon bomber Dzhokhar Tsarnaev is due to continue testifying on Wednesday at the trial of a friend charged with obstructing the investigation into the deadly bombing attack.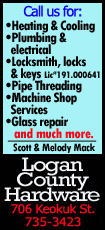 The roommate, Andrew Dwinells, who has largely avoided the spotlight since the April 15, 2013, attack that killed three people and injured 264, testified on Tuesday that he had not known Tsarnaev before the University of Massachusetts at Dartmouth assigned them to be roommates in September 2012.

"We shared a room but we didnít talk much. We talked about TV or movies, whatever was on, but just small talk," Dwinells said in U.S. District Court in Boston. "We were just acquaintances."

He testified that defendant Azamat Tazhayakov, accompanied by two other friends of the accused bomber, arrived at his room three days after the bombing and said that Tsarnaev had told them to take a few things.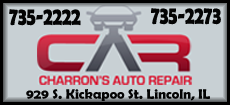 Prosecutors contend that the three, who went to Tsarnaev's room after the FBI released pictures of him at the site of the bombing, took a laptop computer and backpack filled with empty fireworks shells from his room and later dropped the backpack into a dumpster in an attempt to cover up for their friend.

Tazhayakov's attorneys said their client never touched the laptop or backpack, contending that fellow Kazakh exchange student Dias Kadyrbayev did so.

The three are not charged with playing any role in the bombing, which stands as the largest mass-casualty attack on U.S. soil since Sept. 11, 2001.
Tazhayakov could face up to 25 years in prison if convicted of obstruction of justice and conspiracy. Kadyrbayev faces the same charges, while a third friend, Robel Phillipos, is accused of the lesser charge of lying to investigators. The other two men face trial in the fall.

Dzhokhar Tsarnaev is awaiting trial on charges that carry the death penalty if convicted.

(Reporting by Scott Malone; Editing by Eric Walsh)
[© 2014 Thomson Reuters. All rights reserved.]
Copyright 2014 Reuters. All rights reserved. This material may not be published, broadcast, rewritten or redistributed.