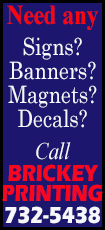 Indians 5, Yankees 3

Michael Brantley had two doubles, a home run and three RBIs, and right-hander Trevor Bauer pitched seven strong innings as the Cleveland Indians beat the New York Yankees.

First baseman Nick Swisher also homered for the Indians, who roughed up Masahiro Tanaka for five runs on 10 hits.

Bauer (3-4) pitched seven innings, holding New York to two earned runs on four hits.

Bauer and right-handers Bryan Shaw and Cody Allen combined to retire the last 13 men in a row to end the game, with Allen picking up his 10th save.

- -

Tigers 14, Dodgers 5

Rajai Davis had three hits and three RBIs as the Detroit Tigers erased an early five-run deficit to thump the Los Angeles Dodgers.

Miguel Cabrera and Torii Hunter each had three hits, two runs scored and two RBIs for the American League Central Division-leading Tigers (49-37).

Justin Verlander (8-7) gave up five first-inning runs, then held the Dodgers scoreless over the next five innings to get the win.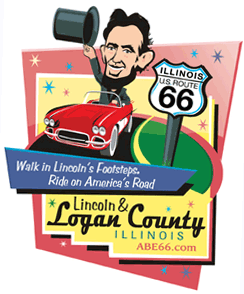 - -

Mets 8, Braves 3

Right-hander Jacob deGrom struck out 11 in seven shutout innings as the Mets routed the Atlanta Braves.

The Braves, however, remained in first place in the NL East by virtue of Washington's game against Baltimore being rained out.

- -

Cardinals 5, Pirates 4

St. Louis Cardinals rookie Kolten Wong drilled a solo homer in the bottom of the ninth inning to give the Cardinals their second successive walk-off win.

The Cardinals (49-42) drew within three games of first-place Milwaukee in the National League Central.

- -

Phillies 9, Brewers 7

Dominic Brown homered in the third inning and drove in two more runs with an RBI single in the fifth as the Philadelphia Phillies beat the Milwaukee Brewers.

Brown went 2-for-3 and scored twice. He was one of three Philadelphia players, along with center fielder Ben Revere and third baseman Cody Asche, to finish with multiple hits.

- -

Reds 4, Cubs 2 (first game)

Jay Bruce homered and Johnny Cueto pitched six strong innings, lifting the Cincinnati Reds to a victory over the Chicago Cubs in the first game of a doubleheader.

Chris Coghlan and Ryan Sweeney hit back-to-back homers in the sixth for Chicago but that was all they could manage against Cueto and Cincinnati in the makeup of a rainout on April 28.

- -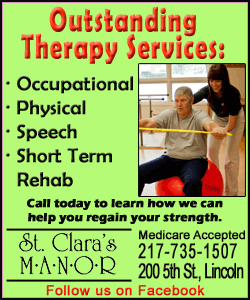 Reds 6, Cubs 5 (second game)

Billy Hamilton's single drove home the winning run in the bottom of the ninth inning, lifting the Cincinnati Reds to a victory over the Chicago Cubs in the second game of a doubleheader.

- -

White Sox 8, Red Sox 3

Conor Gillaspie snapped a 3-3 tie with a two-run home run in the sixth inning to lead the Chicago White Sox over the Boston Red Sox.

- -

[to top of second column]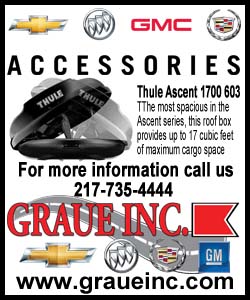 Rays 4, Royals 3

Right-hander Jeremy Hellickson had a solid but short season debut as the Tampa Bay Rays beat the Kansas City Royals.

Hellickson, making his first start since January elbow surgery, did not last long enough to get a decision, charged with one run and six hits over 4-1/3 innings and 84 pitches.

Tampa Bay scored twice in the sixth to take the lead.

- -

Astros 8, Rangers 3

Designated hitter Chris Carter hit home runs in consecutive at-bats and had two RBIs for the Houston Astros.

Center fielder George Springer was 1-for-4, including a 430-foot home run in the third and had two RBIs.

The Rangers (38-52) have now lost nine of their last 10 games and 17 of 20.

- - -

Athletics 6, Giants 1

Sonny Gray pitched his second straight gem in lifting the Oakland Athletics to a 6-1 victory over the San Francisco Giants.

Gray (9-3) allowed six hits and one run over seven innings, striking out eight and walking one as he turned in the latest brilliant outing by an A's starting pitcher.

MLB-leading Oakland (57-33) won their sixth consecutive game, tying their best run of the season, and beat the Giants (49-41) for the second time in as many nights in the Bay Bridge Series.

- - -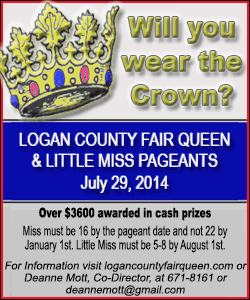 Blue Jays 4, Angels 0

Right-handers R.A. Dickey and Dustin McGowan combined with left-hander Aaron Loup on a five-hit shutout and led the Toronto Blue Jays to a victory over the Los Angeles Angels.

Dickey (7-8) recorded 15 successive outs between the second and seventh innings. Dickey finished with five strikeouts and one walk in seven innings as the Blue Jays (48-44) broke a five-game losing streak.

The Angels (52-37) saw their five-game winning streak come to an end.

- - -

Marlins 2, Diamondbacks 1

Miami center fielder Marcell Ozuna hit a two-out, two-run home run in the ninth inning to ruin left-hander Vidal Nuno's Arizona debut in the Marlins' victory over the Diamondbacks.

Steve Cishek pitched the ninth inning to get his 20th save for Miami (44-46).

- - -

Rockies 2, Padres 1

Charlie Blackmon hit a two-run homer off Tyson Ross in the third, which proved to be enough for Franklin Morales (5-4) and four relievers, who combined to pitch 3 1/3 scoreless innings.

It was just the second win in nine games for the Rockies (38-53), while San Diego fell to 40-50.

- - -

Twins 2, Mariners 0

Phil Hughes and two relievers combined to shutout the Seattle Mariners.

Hughes scattered eight hits over 7 1/3 innings, striking out eight, while Sam Fuld hit a home run and went 3-for-3 to lead the Twins (40-49) offense. Seattle fell to 49-41. (Compiled by Jahmal Corner in Los Angeles)
[© 2014 Thomson Reuters. All rights reserved.]
Copyright 2014 Reuters. All rights reserved. This material may not be published, broadcast, rewritten or redistributed.