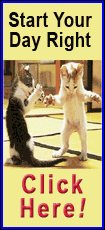 Mayor Keith Snyder told aldermen the document that would be the basis of their vote will be complete within the next day or two. He asked that the council approve holding a re-convened voting session next Tuesday evening specifically for the TIF vote.

In the meantime, he noted Wanda Lee Rohlfs was in the council chambers and wished to address the council concerning the matter. He said even though there would be no vote, she could go ahead and address her concerns and questions to the council.

Rohlfs took the speaker's chair and said she had two documents with her; Lanterman's application for TIF funding and the city of Lincoln TIF guidelines. She said in comparing the completed application to the guidelines, she had questions about the application and whether or not Lanterman's project qualified for TIF funding.

She first brought to the aldermen's attention a question on the application where Lanterman had said the money will be for new construction. She noted the guidelines say that "new construction" doesn't qualify for TIF. She asked the council if that alone did not make Lanterman ineligible.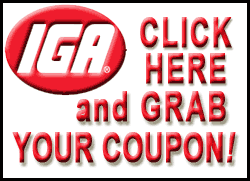 Snyder responded by explaining the guideline does allow for expansion of an existing business, which is what Lanterman will be doing.

Rohlfs countered that the guidelines also say building additions are not eligible, so once again she wondered how Lanterman's application was being approved.

Snyder explained that the guidelines are general language and that the council has the authority to override the guidelines if the project otherwise fits the overall plan for the city.

Michelle Bauer commented saying the guideline was just a starting point. It was specifically written to be flexible. She explained, "Every project then has a redevelopment agreement and that agreement doesn't override necessarily, but can clarify issues within the generic guidelines."

Rohlfs then noted a section of the guideline that said the TIF was not intended to fund specific items. Bauer drew out the words "not intended" saying, "it's not intended, (but) that doesn't mean that it can't".

Rohlfs moved on to her next question. In the application, the question is: (Pdf question 6 ) "Identify the proposed tenants of the project. Indicate whether leases have been negotiated and provide the status of any such negotiations."

Lanterman had answered the question saying he would install 6 movie screens inside the building. Rohlfs wanted to know if that meant he was going to be leasing the screens. Snyder said he had never heard of leasing a movie screen. Rohlfs agreed, but said she wondered why Lanterman had put that particular answer in that particular question.

Jeff Hoinacki said he understood the answer to be an indication there would be no tenants and Bauer agreed that was what Lanterman was saying.

Rohlfs then offered up information she had gleaned from the internet that indicated the future of movie theaters was on a downhill slide. She said information posted by the big movie makers such as Disney indicate the trend is going to continue moving toward home viewing via pay per view services. She said the information she'd read also indicated theaters would be charging prices between $20 and $50 per ticket in order to stay in business.

She said, "I think it is important for us to look at this. How will this impact our community in the next five to ten years?"

Snyder asked if Rohlfs had read the entire application and she indicated she had. He then noted that in addition to the TIF funding, Regions Bank was going to be financing this project for $4.6 million. He asked Rohlfs if she thought the bank would have entered into such an agreement if they thought it was high risk. Rohlfs responded she didn't know.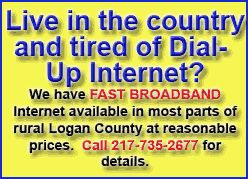 Bauer commented next, saying she wasn't going to say how she would vote next week on this, but she would comment on Lanterman. She said she felt Lanterman was an extremely conscientious businessman who put plenty of thought and research into this project before moving on it. She also expressed that as a businessman, Lanterman would stay in tune with the industry and would work to adapt his business to fit the needs of the local constituents.

She concluded, "I don't know that he has in his mind 23 years (the term life of the TIF) from now running a movie theater in that building. Maybe that is not what that building will be in 23 years; he can't predict that either. But for now he knows he can add six screens and look into a restaurant."

Rohlfs moved away from the Lanterman application and began a discussion on the TIF program in general. She said she was not aware there was a TIF program in Lincoln. She said she didn't know how many applications have been received or when the application had gone on the internet. She knew it was in the budget, but beyond that she didn't know anything.

Snyder asked her to clarify what she was saying, and she said there might have been other people who wanted to apply for this money, but it was her understanding no one knew it was available until Lanterman had filed the application.
Snyder reminded Rohlfs that a year ago she had requested the TIF documents under the freedom of information act and had received them. He added that the TIF program is for all qualified businesses and that anyone can apply.
Tom O'Donohue added to this saying the TIF had not been offered exclusively to Lanterman. He went on to say in regard to the future of movie theaters, it was the property tax that paid the TIF bond and as long as the property taxes are paid on the building, it really didn't matter what business was inside.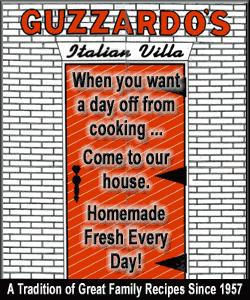 Rohlfs countered that buildings can sit empty and what would happen to the taxes then. O'Donohue said taxes are still due on empty buildings.

Rohlfs moved on saying, "Also, there are probably other businesses that would have applied (for TIF funding), but they are not aware of it."

O'Donohue said Rohlfs was indicating she thought the city had chosen Lanterman and ignored other applications.

Rohlfs said she thought there were people who would have applied for this money, but were not aware it was available.

Snyder then commented, "You make it sound like it's a zero sum game; if we approve Lanterman, we reject everyone else, and that is not the way TIF works."

Melody Anderson spoke up saying perhaps what needs clarified is that Lanterman's application was just one application. Anyone who wishes to benefit from TIF funding can apply, and that becomes a new matter.

Rohlfs countered that the city is taking this $2.5 million out in bonds, but what were they going to do if others were to apply. Would the money come from the interest off this bond, or would the city do another bond?

It was then that for the second time, Snyder asked Rohlfs if she truly understood how a TIF works. She said she did. He then explained that if an applicant can show his or her project will generate increased property tax, then that tax is what will be used to fund their project.

In regard to public awareness of the TIF, Marty Neitzel noted that all three local news sources had covered the creation of the TIF. "Unless the people in the business district bury their head in the sand," she said, "they should know about it."

Building and safety officer John Lebegue said, in addition business owners in the district had received letters from the city advising them of the creation of a TIF District. Kathy Horn added it was also posted on the city of Lincoln website and available for anyone who wanted to review it.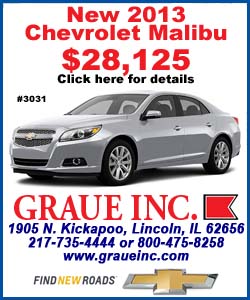 In wrapping up the conversation, Snyder asked Rohlfs to state her position on the motion to move forward with the bond issuance. He asked her to give him a "for" or "against."

Rohlfs said she felt the application needed more thought given to detail. She had researched several TIF Districts around the state and had reviewed many of their documents. They were much more specific than the Lincoln application. She said she felt there needed to be more serious thought involved in the process.

O'Donohue asked what the city should change. Rohlfs noted that in other cities applications had included photos and drawings of the developments.

Snyder asked Lebegue how thick the plan document was for the theater. Lebegue said it was about three-fourths of an inch thick, and that going through all the plan had been a long process.

Rohlfs pointed out she felt there weren't enough details about what was going to happen on-site. She wondered where the new six screens were going inside the theater, and what was to happen to Dr. Miller's office building.

Bauer said those details are in the redevelopment plan. She said, "In order for the application not to be 700 pages long, all the information you are asking about is in the plan that goes with this."

Rohlfs then asked if Lanterman would be eligible for another TIF down the road. Snyder said that as long as he qualifies for the TIF, and the idea he brings to the city can show it will increase the tax increment. If yes, then yes he would be permitted to file an additional application.

Rohlfs talked about terminology in the application. Lanterman had indicated he was going to provide a "full service operation" to the community. Rohlfs said she didn't know what a full service theater is.

Snyder responded saying, "If you look at the question, it asks about encouraging the inflow of customers into the downtown area (Pdf question 12). The last part of his answer is that it will draw out of town customers. So, you can define a full service operation however you want to define it, but the bottom line is it is going to be an attraction for out of town people to come spend their money in Lincoln. I assume you are for that."

Rohlfs responded, "Yes."


The discussion ended with a final comment from city treasurer Chuck Conzo. Referring back to the question of tax values on empty buildings; he said they indeed could go down, but they could also go up.
[By NILA SMITH]
Related website and documents
Related story